As expected, this month of August is electrified by the budding rivalry between Genshin Impact and Tower of Fantasy. Both open-world RPGs largely employ the same trademark and aesthetic codes, and ToF is coming to the global market with every intention of shaking up Genshin Impact, which has been in place for over two years.
So obviously, the similarities between the two universes are legion. One of them particularly tickles the communities of the two titles: the strong resemblance between King and Diluc . "Likeness", the word is perhaps even a little weak. The two young men wield the element of fire, charisma, and the red haircut like no other.
Flaming Pinwheels
Even in terms of gameplay, Diluc and King offer an overall identical experience. Admittedly, their weapons are different, but they both chain large blazing reels, burning everything in their path.
Shortly after the release of Genshin Impact, Diluc had also been one of the most popular characters in the game. Whether for his extraordinary charisma or for his combat efficiency. he had quickly become THE 5-star character to acquire.
It is amusing to note that the same phenomenon is reproduced on Tower of Fantasy. King sits at the top of the list of best characters to target via reroll, and he's garnering a lot of attention from the community.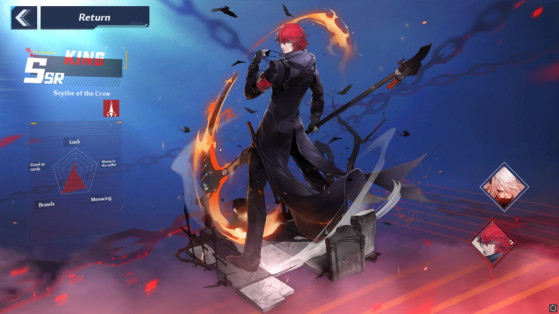 Direct competitor
King's identification with Diluc is symptomatic of a game that comes to play on Genshin Impact's borders, without even really hiding it. Even if Tower of Fantasy avoids the pitfall of plagiarism, because of its futuristic universe and its fresh features which distinguish it from Genshin Impact, it uses the same codes as its elder. The resemblance between the two fiery-haired hunks is just the tip of the iceberg, in a way.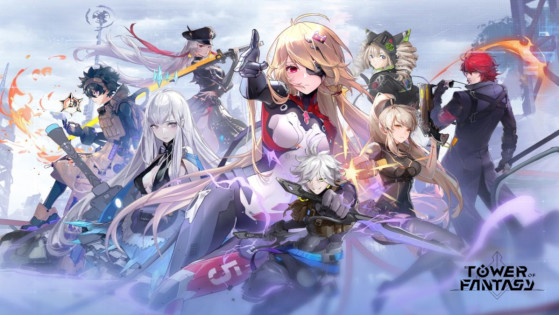 During your first steps in Tower of Fantasy, you will be able to receive your first SSR weapon for free. You will only have to spend a little game time to get it. In this guide, you are told which simulacrum to choose.