An open-world RPG, it's the perfect breeding ground for planting tons and tons of easter eggs over the patches. Tower of Fantasy seems to be taking this path, since just days after the title's global release, several players have unearthed a fun little surprise: an enemy NPC who dances Gangnam style ! This one is a solid fellow perched on a ledge, and which strongly resembles Roadhog from Overwatch!
A "running" easter egg?
Many players report seeing this easter egg in action. However, at the time of this writing, it is not known what triggers it. At first glance, this is a dance that activates on a regular basis, when the mob in question is passive for a certain time.
So don't lose hope if you ever want to enjoy this secret dance in Tower of Fantasy; a bit of patience and diligence can reward you with a fun show.
viral dance
Hotta Studio is sure to hit the mark with such an easter egg, as Gangnam Style remains one of the most famous dances in the world to this day. The single from which the choreography was taken was the first YouTube video to surpass one billion views, in December 2012 . Other publishers have also integrated this dance into their game files, such as in Fortnite, where the Gangnam style became an emote purchasable in stores in January 2021.
It is more than likely that the developers of Tower of Fantasy have hidden other easter eggs in their game to discover: stay tuned!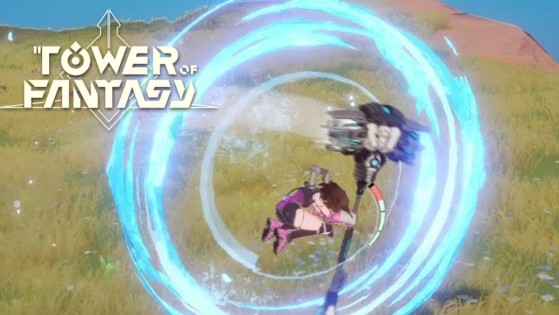 Just days after the global release of Tower of Fantasy, some of the game's characters are already beginning to reveal secret abilities, which one wonders if they were anticipated by the developers. This is the case with Ene, apparently able to fly with his big hammer!