Free to play, pay to win, this is the eternal debate that takes place when a game comes out with an economic model based on free and microtransactions. You can imagine it, but Tower of Fantasy which has just landed also has the right to this debate.
Free to Play or Pay to Win, what's the difference?
Before looking at Tower of Fantasy, we will briefly review the difference between a game that is free to play friendly and a game that is pay to win. In the first case, you are on a game that will allow you to play without having to go through the bank card in order to progress. Be careful, this does not mean that you cannot put money in, but it will be at everyone's discretion. Of course, you will have a certain advantage in this case, however, a player playing for free can very well acquire them even if it may take more time. Some may also fall into another category which is halfway between the two terms, it is called a Pay to Fast game where paying is only used to save time on its progress.
As for the games that can be considered free to play friendly, you have some among the gatcha games like Final Fantasy Brave Exvius, Dislyte, Danmachi Memoria Freeze but also among those using only the Battle Pass system or skins , cosmetics and other items that have no impact on gameplay like Fortnite with its Battle Royale mode for example.
Now let's talk about Pay To Win , these are games that are basically free, but whose progress is quickly slowed down by the need to checkout. In this case, a player who plays for free will find it difficult to compete with a player who pays. In general, these are mostly games that lean towards PvP content. We find among them Diablo Immortal but also the FUT mode of a FIFA license game that can be related to a unique game in itself.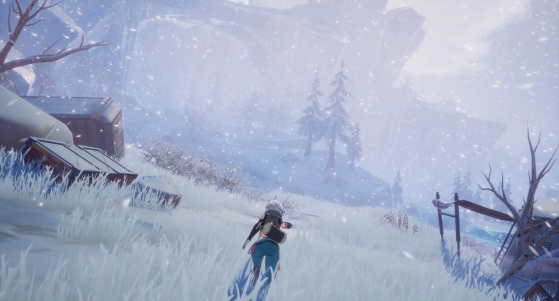 Tower of Fantasy, Free to Play or not?
It is time to talk about our main subject after having made these explanations. Is Tower of Fantasy free to play or more pay to win? To answer this, we will come back to several aspects. First of all, you should know that the game offers content that requires little or no energy to use . Thus, you can progress at your own pace in the proposed world. Between exploration, quests and other collectibles to collect, there is enough to play for free for hours. However, there is still a notion of energy that works similarly to the resin of Genshin Impact and which is used to make instances in multiplayer. You can recharge it using Dark Crystals. This same resource can be obtained for free by various means, but also thanks to real money by using Tanium.
Where the problem may really arise is the lottery (or summoning) system. Indeed, since you need nuclei or proof of purchase in order to perform an invocation. On this side, it is rather easy to obtain cores to make weapon draws. Just by exploring, you can collect 667 of them (111 gold cores and 556 black cores). On the other hand, proofs of purchase are a little more complicated to obtain for free without the use of dark crystals. If the weapons are one of the important elements of the game since it is thanks to them that you will be able to discover the diversity of the gameplay in combat, the matrices, meanwhile, are also important for the build up of your equipment.
To do well, it would be necessary to have a complete set of specific SSR matrices for each weapon knowing that we have a guarantee of them randomly every 40 invocations. You can also get lucky and acquire some of them just like SSR rarity weapons. Speaking of weapons, it should also be noted that each weapon can progress six times and that if you want to max a weapon , you will have to acquire it seven times in total. If for SRs, it will be a rather easy thing, for SSRs, it will be a little less, even if the game seems generous at the moment.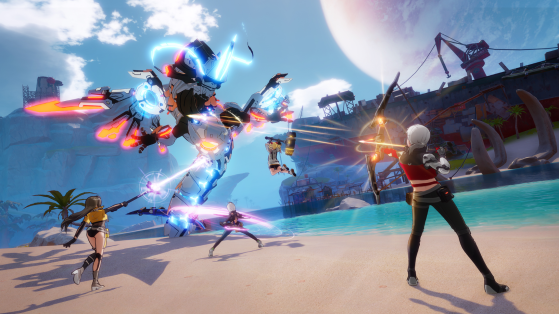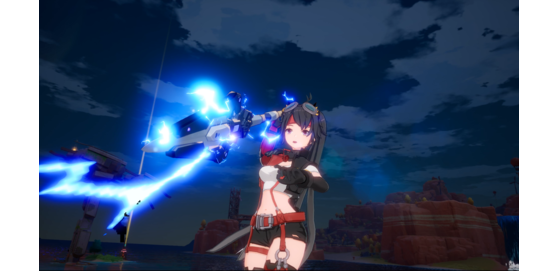 For these elements, there is reason to ask the question, however, as with all games of the genre, the luck factor has a great influence. Fortunately, the game does not require the use of a particular weapon or matrix for certain tasks or missions, otherwise it would not be the same if it were necessary to rely on an accurate SSR drop. The last detail we are going to come back to is the battle pass since there is one and if some games offer the premium version against virtual currency, here it is only via real money that you can unlock it. Purchasing it will give you more rewards including Dark Crystals, Proof of Purchases or Gold Cores. Nevertheless, is it important enough to talk about a Pay To Win game?
For us, no, it's not so in the end, Tower of Fantasy is currently a free to play game that allows players to enjoy the planet Aida without having to pay a penny. However, there is a fact that must be taken into account, it is the fact that it was recently released and that the start of a free game is often accompanied by lots of gifts and rewards in order to attract players.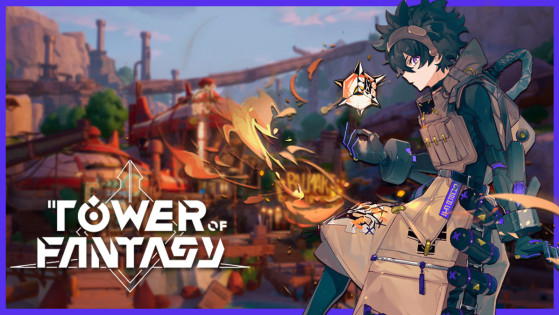 Here's our complete guide to Zero, an SSR simulacrum, and his Void Cube weapon. You will find all the information to play it on Tower of Fantasy, the best matrices to put on it, the gifts to offer it and its progression in stars.