Already blunted by various controversies and by lasting technical concerns, Tower of Fantasy is still planting a big thorn in the foot, less than two weeks after its global release. This morning, the developers announced that they had become aware of a bug that tainted the banner of Nemesis (the most enticing since the release of the gatcha), and this one is very significant: many players have seen their Fire Gold be abnormally converted to Black Gold .
Thus, many fans might fail in their desire to buy Nemesis. The studio has already apologized and announced compensation, but will it be up to it ?
What compensation is granted?
The development team quickly corrected the banner issue, and formalized its compensation via a press release :
500 Dark Crystals for ALL players

300 Dark Crystals for all players who suffered the consequences of the Fire Gold/Black Gold conversion bug (delivered within 5 days from August 22).

The Black Gold spent will be converted back into Fire Gold in a completely retroactive way (which could lead your Black Gold reserve to the negative!)
Community Wrath
A large part of the players affected by the bug believe that these compensations are insufficient to erase the damage suffered. However, the compensation measures taken by the studio are "fair" as much as they can be and the players are not losers on paper.
We touch a de facto chord with gatcha games : in the event of a glitch or a major event, those who invest in the game expect a lot from the publisher. To the point of sometimes feeling aggrieved. This was particularly the case on Genshin Impact, after the first anniversary of the game, when thousands of players stepped up to the "smallness" of the gifts granted. This will also be the case with this concern on ToF.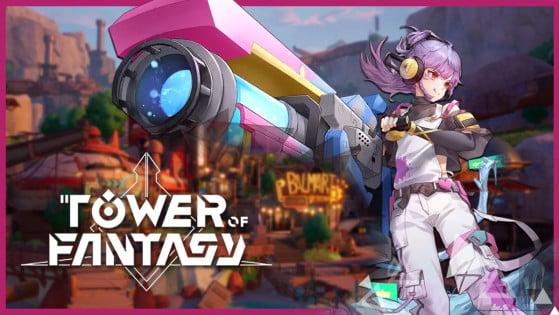 Here's our complete guide to Hilda, a Simulacrum SR and her Exterminator weapon. You will find all the information to play it on Tower of Fantasy, the best matrices to put on it, the gifts to offer it and its progression in stars.