London Spitfire is a team that has managed to make a name for themselves right from the start of the first season of the Overwatch League. The favorites didn't disappoint their fans and won the first stage without any problems.
In Stage 2 Playoffs, they were beaten by Philadelphia Fusion. After that, during the two final stages, London Spitfire had difficulties but managed to qualify for the Playoffs: that's when they made an incredible comeback and won 2018 Overwatch League season.
After that, Season 2 proved to be more difficult. They started Season 3 with a brand new roster, only Krillin didn't move.
Current team

Yung-hoon "Krillin" Jung
Support
Zenyatta, Ana, Moira

Shin "BERNAR" Se-won
Tank
D.Va, Zarya, Roadhog, Sigma

Kim "Fuze" Tae-hoon
Support
Lucio, Ana, Mercy

Lim "Glister" Gil-seong
DPS
Doomfist, Widowmaker, Hanzo, Reaper

Lee "Schwi" Dong-Jae
DPS
Genji, Pharah, Junkrat

Choi "JMAC" Dae Han
Tank
Reinhardt, Winston, Orisa


Lim "SanGuiNar" Kyu-min
Support
Lucio, Mercy, Baptiste


Jung "ALTOUGH" Hyun-wook
DPS
Doomfist, Pharah, Hanzo

Kim Ji-hun
Tank
Wrecking Ball, Orisa

History
London Spitfire is one of three 100% Korean teams in the inaugural season of the Overwatch League. Announced on November 1, 2017, the franchise is owned by the Cloud9 structure and is the first team to win a Stage by defeating the New York Excelsior 3-2 in the final.
The name and logo refer to the Super-marine Spitfire, a famous British fighter plane used by the Royal Air Force during the Battle of Britain during the Second World War. Light blue is none other than the color of the parent company, Cloud9, and the orange tone is a nod to British heroin in Overwatch, Tracer.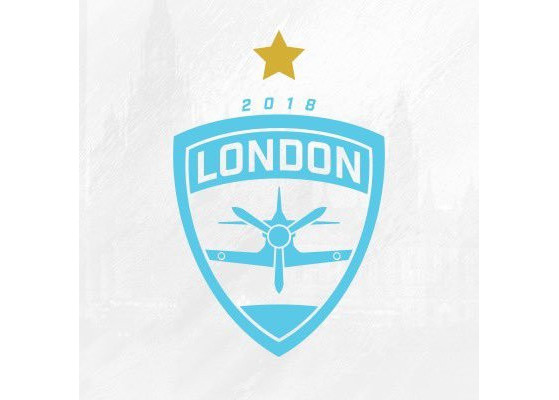 Announcement trailer
Standing
Season 2
Season 1
Team's skins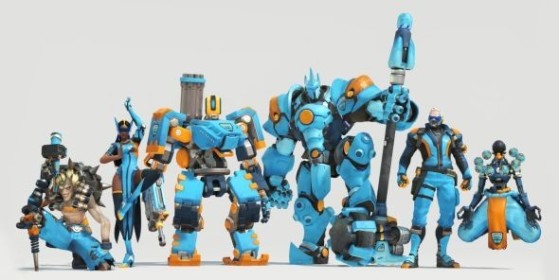 Official jerseys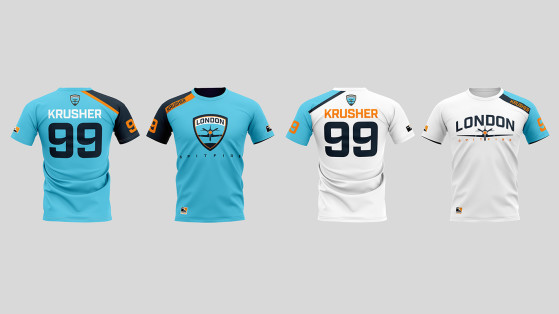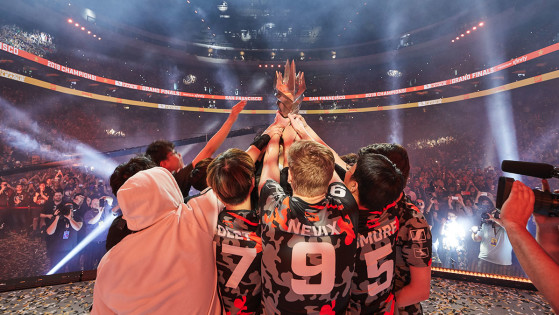 overwatch-esports
Each final has its own plot. Each final has its own champion. This second season of the Overwatch League wasn't different from the others. San Francisco Shock has crushed its big rival of the year. A look back at the Grand Finals — with a hint of green and orange.