Fire Emblem Three Houses seems to have saved the best for last with its Expansion Pass. The content had not been revealed in advance, and it is not possible to buy the different DLC modules separately — including Cindered Shadows.
Forget about glasses and outfits of dubious taste for your students, this secondary story concentrates most of the promised content, and acts as a mini-expansion. Here's what we thought of this new adventure.
Genre: DLC, Tactical RPG

Release date: February 13, 2020

Platform: Nintendo Switch

Developer: Intelligent Systems, Koei Tecmo

Publisher: Nintendo

Price: $24,99

Tested on: Nintendo Switch
All that's missing is Rhea
The Cindered Shadows DLC is a special story, one which can be selected from the main menu. This expansion has the merit of being simple and effective, and of not penalizing those who have a half-finished campaign.
We start with the dream team that many hoped to see one day in a final and ideal campaign. Welcome to the three house managers, Edelgard, Claude and Dimitri, whose circumstances push them to interact and cooperate with Byleth.
Accompanied by a few other students, they are led to the depths beneath the monastery — a neglected place called the Abyss. However, it's not abandoned, as many outcasts reside here, including the dreaded hidden house of the Ashen Wolves.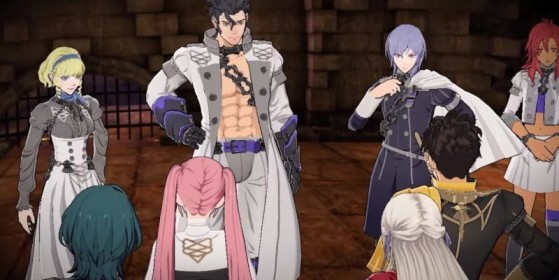 Without spoiling anything, let's just say that the new story is quite addictive, and the dialogue and interactions between the characters are not lacking in flavour.
We quickly became attached to this new team, and now we're looking forward to recruiting them for our next main campaign — along with new couples (some things don't change in Fire Emblem).
It's a bit of a shame that the secondary story doesn't allow this kind of development, and that we have to relaunch a campaign to take advantage of it. The few twists and revelations in the story are predictable, and we'd seen them coming miles away.
In any case, if you like Three Houses for its characters and their dialogue, then you'll be happy here.
However, what about the weak point of the basic game — the tactical aspect?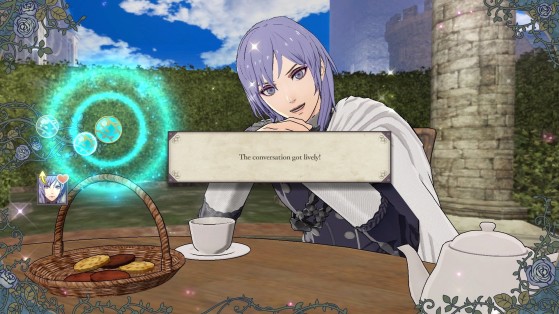 Time Lottery
If, like us, you find battles in Fire Emblem: Three Houses too simple and boring, this time you won't be disappointed. One would have thought that, with this team of brutes at our disposal, the enemies in Fire Emblem: Three Houses would be a pushover — but that's not the case here.
Even on Normal difficulty, you'll probably have to repeat many battles, and the 'Game Over' screen regularly awaits. This is all the more true on Difficult and beyond.
Lovers of a challenge lovers should be satisfied, as brute force and the usual methods will not necessarily be enough to lead you to victory this time.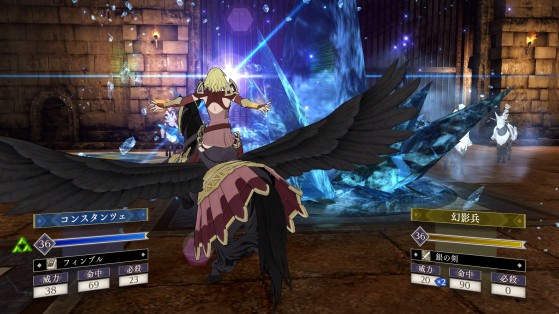 Don't count on the god Byleth to lead you to victory in solo or even in duo runs. The developers seem to have learned the right lessons from the main campaign.
You'll have to play as an army and fight on several fronts at once, and trying to save everyone is a bonus, especially when the situation doesn't lend itself to it.
Even with the ability to go back in time, it's not going to be a piece of cake, especially since some of the obstacles seem to have been designed with that ability in mind.
We finally find what used to be the salt of the old Fire Emblem games, even if it relies a little too much on the peculiarities of the maps to achieve this rather than on the fundamental mechanisms of the battles.
It will also be necessary to make good use of the four new classes, which have interesting characteristics — such as Foulplay, that allows you to change places with an ally within range — something which opens up new strategies.
If, on the other hand, you're more of a casual Fire Emblem player, you might want to consider playing in Normal difficulty and Beginner mode.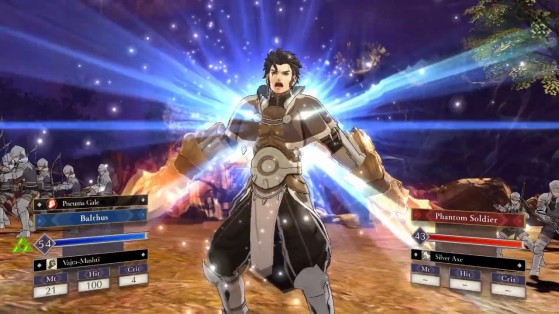 Mysterious Teacher
In this secondary story, you escape from the monastery, its calendar and timetable. Here, there are no classes or exams (it's paradise) — instead, all your characters start at Level 20 with a number of classes and skills already unlocked.
There's no endless farming to make the sequel trivial, and no recruiting. This is refreshing in more ways than one.
However, you can still visit the Abyss, which serves as a transition zone between each of the battles that comprise the DLC. Here you can complete quests, discover items and make use of new services that are more or less useful.
Once again, it's unfortunate that the use of these services is very limited in the secondary story, and that you will have to wait until you have completed the Cindered Shadows scenario to have free access to them in the main campaign.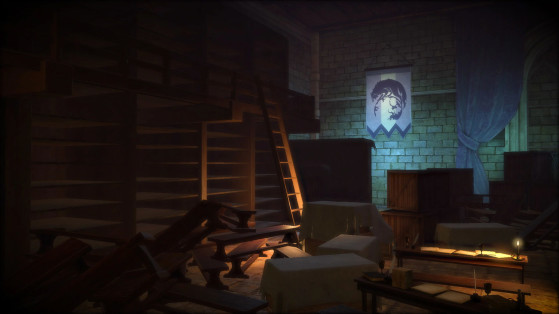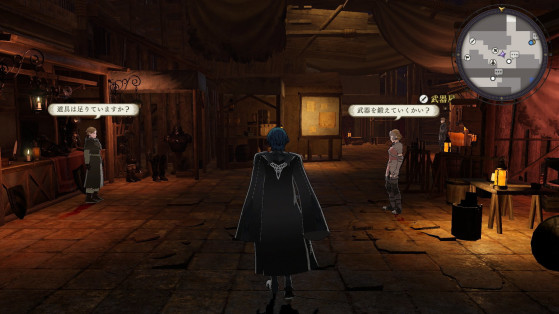 Cindered Shadows is everything we expected from a DLC for Fire Emblem: Three Houses, and the new characters, new classes and tough battles make the Season Pass a good deal in the end.
It cancels out the defects of the main campaign to give us a condensed version of intense battles and story, with enough new features to extend the gameplay experience an average of ten hours.
If you're planning to redo one or more campaigns afterwards, it's well worth the price, but if you've already had enough, that remains to be seen.
Long and difficult battles
Story is pretty cool, even if it's predictable
Content for the main campaign as well
Services not always useful
Too many weird cosmetics in the Season Pass.
No support during secondary story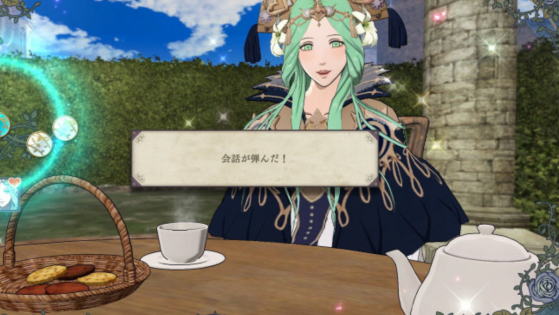 Many Fire Emblem: Three Houses players have wanted to have tea with the friendly Archbishop of the Church of Seiros. Now, it seems they are about to get their wish!