There are many things to collect in Dragon Ball Z: Kakarot, and the ones that stand out the most are of course the huge colorful Z orbs floating everywhere. You'll need a lot of them to unlock all the skills of all your characters. Here are some ways to farm them quickly.
Use the air corridors
The easiest way is to use the air corridors on the map when you travel. They are marked on the map in green and yellow, and are easily recognizable. They allow you to pick up many Z orbs without getting tired. This includes rainbow orbs, which are the rarest.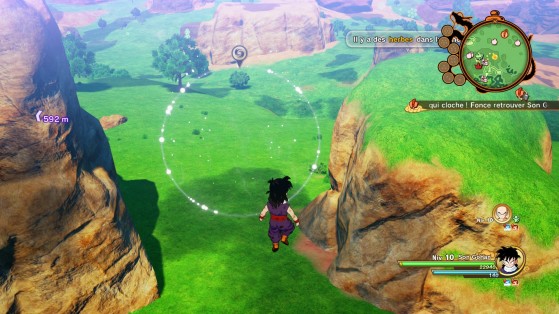 Win battles
Another way of collecting these orbs is obviously to win battles, like main story fights like Raditz and Nappa or side quests. The rewards are usually very generous.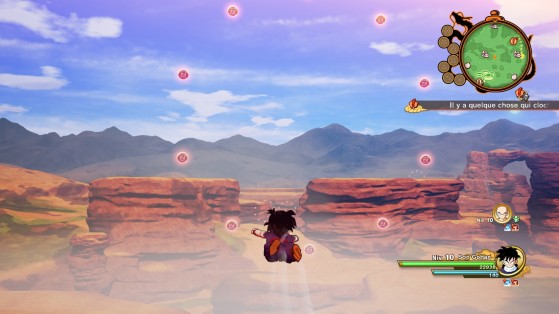 Collecting orbs
You can pick up orbs on your way as you travel. By doing a barrel roll with Y/Triangle as you go, you'll attract orbs over a larger area, allowing you to collect large circles of orbs without having to maneuver. You can also fly quickly to pick up what's within range, which is faster but less efficient.
Colored orbs are close to an element associated with them :
Red: Desert
Green: Forest and grassland
Blue: Water, Rivers, Lakes
Rainbows: Aerial currents, Orbs in limited time, hidden in the scenery etc.
Make a wish
By finding the 7 crystal balls and summoning Shenron, you may simply wish to receive many Z-orbs. This option is only available after the Frieza saga.