In Final Fantasy XIV four tanks are available now with very different range of spells and playstyles. If you feel lost on which is currently the best for daily use, or simply just the best for you this guide is what you need.
Our ranking will be based on personal experience from the writer (that's me) of:
Daily and casual usage

How hard is the class to play as a beginner

Fun
If you want to unlock one of these jobs, here is our guide on how to unlock every class in FFXIV.

Hey Listen!
This tier list will not be based on usage during new raids and savage content as we might write a dedicated endgame tier list in the future!
Tanks Tier List for FFXIV 5.35

Tier 1 — Gunbreaker
When you like guns and blades
The Gunbreaker is the youngest brother of the tank family, and he took everything from his elders. While it's a class that could be judged as harder to play it is very satisfying while being very strong. Gunbreaker focuses on pressing a lot of buttons with very little downtime making it a very active tank. With healing for you or a team member, loads of defensive spells and good damage Gunbreaker fits all the requirements of a good tank and does it really well! (Except for Superbolide, let's not talk about that one).
Low number of weapon options
Damage depends on rotation learning
Tier 2 — Dark Knight
You will be able to unlock the Dark Knight at Level 50 and finally embrace your dark side! Dark Knight is a very versatile job, allowing you to tank very while not getting hit in the face too much. The enemy, on the other hand, will not enjoy facing you! With a large panel of attacks self sustain you will be able to punch hard while overcoming most of the enemies, even in large groups. It is for me one of the best class to start having fun as a tank with a mix of heavy damage, sustain and cool looking animations (that's important too, I think).
Great physical and magical mitigation
Mana management can be clunky at first
Early levels can be a bit boring

Tier 3 — Paladin
Paladin is a class starting Level 1 just like the Warrior (we're coming to this one soon) and is the number one in the pure tanking field. Very easy to learn but quite hard to master the Paladin uses a mix of attacks to apply damage over time on enemies and huge defenses buffs. With a heal in case of emergency and enough mitigation to make you think he's the actual boss of the duty Paladin focuses on defense and can be a little boring to play casually outside of duties.
Team utility with Heals and Shields
Two Damage Over Time attacks
The real fun starts Level 80
Designed for duties more than solo leveling

Tier 4 — Warrior
Big axe for sure but the Warrior lacks a bit of everything everywhere. In fact, the class can make a lot of damage early in the game but is doomed with a poor aoe cone before later that can be hideous to manage aggro in duties or roulettes. Emptying the gauge you filled by spamming the same button is close to the only mechanic you will have too, making the warrior a correct tank if you like this kind of gameplay!
Best Invincibility in the game
Enrage mode looks awesome
Worst Dash of the four Tanks
Rotation is filling and emptying a gauge
Low Level AOE is mediocre
Now that you might have a better understanding of who does what, it's important to note that every tank and class in this game are viable and as long as you have fun playing it, you're doing it right!
We will gladly listen to any comment or question you could have in the comment section below and would love to see you again on our brand new Final Fantasy XIV portal where we publish all our guides and news about Eorzea!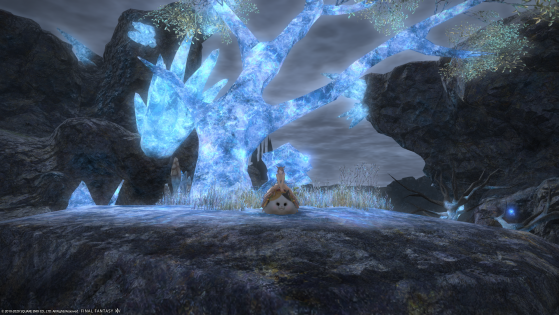 Traveling long distances is quite common in Final Fantasy XIV but did you know you can speed up your mounts? Here is how you can get Riding Maps to make your mounts faster in FF14.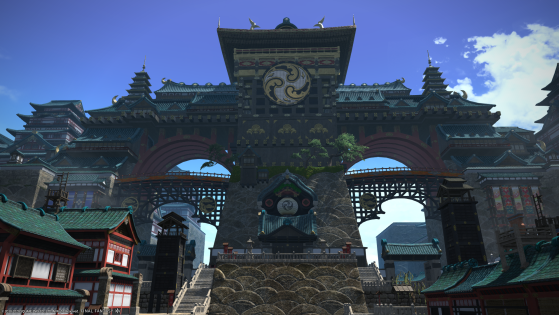 FFXIV List of Classes and how to unlock them
If you're looking for the list of Final Fantasy XIV classes don't go anywhere. In this guide we'll cover all the available jobs in FF14 and how to unlock them.