The second expansion of the Pokémon Sword and Shield versions takes us to a snowy area full of little secrets and legendaries. In particular, there are birds in their galarian form or ruins containing all kinds of golems, but none of that interests us in this guide. Indeed, we are instead going to talk about a Pokémon of the fifth generation that was only available until now through distributions, namely Keldeo.
The Sword of Justice makes its appearance in this dlc accompanied by its three friends via a side quest given by Sonia during your journey. In this guide, we show you how to find and catch this Mythical Pokémon.
Prerequisites
First of all, you should know that there are some pre-requisites:
Complete Sonia's quest for Cobalion, Virizion, and Terrakion Footprints

Have all three creatures in your team.
If you're not sure how to solve this quest, you can check out our guide here.
For the ones who would like to dodge the quest by importing these Pokémon from the Pokémon HOME, it's unfortunately not possible to unlock Keldeo.
Where to find Keldeo
You have now completed the quest and you have your three Pokémon in your team. It's now possible to meet Keldeo by going to Ballimere Lake (next to Dyna Tree Hill). Keldeo will be located on a small isle in the lake which you can see below.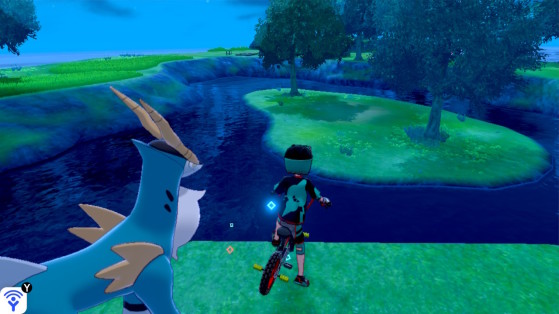 To get there, nothing could be simpler, starting from the giant tree, you have to go right to take the slope leading to the water then by advancing in the water, you should come across this islet.
However, you have one last thing to do, and that is to find the cooking pot (it's at the left of the isle). While looking, you will find footprints of a mysterious Pokémon there.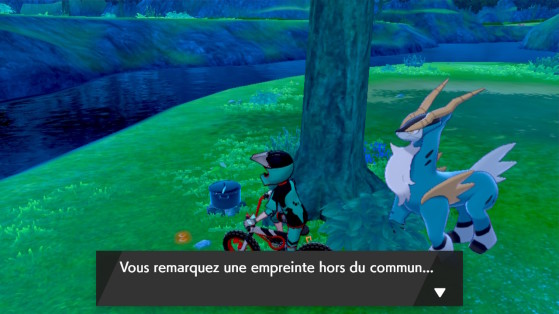 If you haven't figured it out yet, you have to use Pokémon Camp to cook a dish and make Keldeo appear. Don't try to complicate your task by making a precise recipe, any curry will work.
Be careful, Keldeo is shiny lock.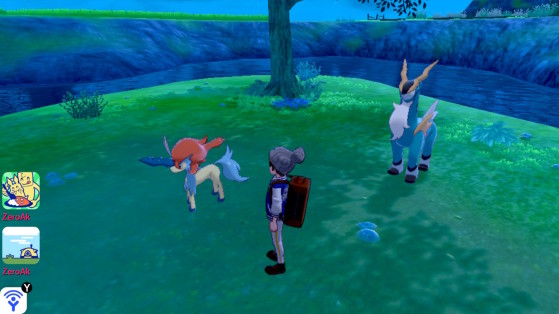 Keldeo
Level 65
Type (s): Water / Fighting
Talent: Justified
Secret Sword (Fighting / PP 10)
Hydro Pump (Water / PP 5)
Swords Dance (Normal / PP 20)
Sacred Sword (Fighting / PP 15)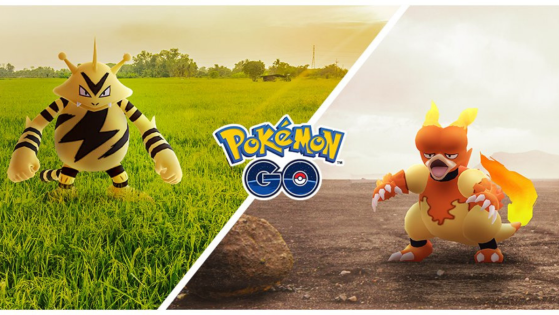 Pokémon GO players will be served this November: two Community Day events will take place instead of just one. Electabuzz and Magmar will then be in the spotlight.
Original content by Donovan"ZeroAk" Plault.