Subtitled the Driving Thunder, Keqing is now available in Genshin Impact.
A sword wielder, she is aligned with the Electro element. She's a fantastic damage dealer when build around CRIT, so that's what our guide focuses on.
You can get Keqing from the Wanderlust Invocation banner.
The best weapons for Keqing in Genshin Impact
Given we want swords focused on CRIT and ramping up her DMG, we've gone with the Primordial Jade Cutter. The HP increase and the ATK bonus will really allow her to shine as a main DPS.
A decent budget option is The Black Sword, another CRIT-based weapon that ramps up Normal and Charged Attack DMG. There's a heal-on-crit bonus too, which is amazing for sustain.

Primordial Jade Cutter
Protector's Virtue
HP increased by 20/25/30/35/40%. Additionally, provides an ATK Bonus based on 1.2/1.5/1.8/2.1/2.4% of the wielder's Max HP.

The Black Sword
Justice
Increases DMG dealt by Normal and Charged Attacks by 20/25/30/35/40%.
Additionally, regenerates 60/70/80/90/100% of ATK as HP when Normal and Charged Attacks score a CRIT Hit. This effect can occur once every 5s.
The best Artifacts for Keqing in Genshin Impact
We'd recommend a 2/2 pairing of the Gladiator's Finale and Thundering Fury sets here, for a massive boost to ATK and Electro DMG.
Alternatively, if you want even more DMG based on Electro application, go with the four-set Thundersoother.

Gladiator's Finale
(2) ATK +18%
(4) If the wielder of this artifact set uses a Sword, Claymore or Polearm, increases their Normal Attack DMG by 35%.

Thundering Fury
(2) Electro DMG Bonus +15%
(4) Increases damage caused by Overloaded, Electro-Charged and Superconduct by 40%. Triggering such effects decreases Elemental Skill CD by 1s. Can only occur once every 0.8s.

Thundersoother
(2) Electro RES increased by 40%.
(4) Increases DMG against opponents affected by Electro by 35%.
Talent and Constellation priority for Keqing in Genshin Impact
You want those CRITs as much as possible, so go with maxing out the Yunlai Swordsmanship Normal Attack first. 
Then, concentrate on your Elemental Burst, Starward Sword, for massive AoE DMG.
Both Keen Extraction (C2) and Attunement (C4) will boost Keqing's Normal Attacks, while Tenacious Star (C6) grants a nice Electro DMG buff when using any type of attack.
The best stat priority and substat priority for Keqing in Genshin Impact
Ideally you'd just load up with ATK%, although you can take artifacts with Electro DMG Bonus and CRIT Rate too.
Stat Priority
ATK%

Electro DMG Bonus

CRIT Rate
Substat Priority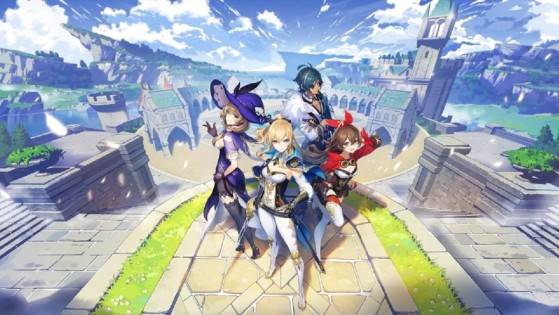 Here is a list of all promo codes available to redeem on Genshin Impact. If you're looking to get some free Primogems, Mora, Adventure XP and Hero's Wit, you're in the right place.