The lastest five-star character to hit Genshin Impact, Ganyu is a Cryo archer with some handy tricks up her sleeve.
With plenty of AoE damage and a taunt that attracts your enemies, she can be used to quickly burst down those pesky swarms of Hilichurls — especially thanks to a massive on-hit Crit boost.
Manage to put a few points into her Constellations, and she just becomes even more lethal — applying a debuff to Cryo RES through Dew-Drinker, and increasing AoE damage further for each second enemies are hit by Celestial Shower.
All in all, Ganyu is a very solid addition to the roster, especially if you're of the kiting/ranged persuasion.
Our build guide helps you maximise Ganyu's significant potential.
DPS or Support?
The great thing about Ganyu is that she's flexible — you can play her as an out-and-out DPSer, or have her sit back and adopt a more supportive role.
We've put together builds for each.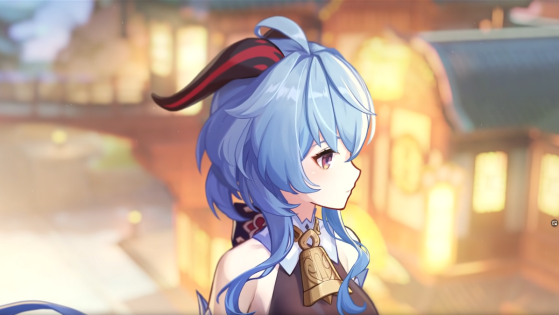 Ganyu's arrival in Genshin Impact will come with an all-new story quest — Sinae Unicornis Chapter. Here's what you can expect.
The Best Ganyu DPS Build in Genshin Impact
This one is all about sustained damage, which Ganyu can deal in abundance. Her abilities are mostly set up for AoE damage thanks to her unique Charge Shot, so this build takes advantage of that. However, you may be limited in that Charge Shot really needs Constellation 6 to be truly useful when surrounded by enemies.
Naturally, you're going to want to focus on stacking ATK %, Cryo DMG and CRIT DMG on your items, so keep an eye out for Artifacts that use these.
Ideally, you'll have a full set of Wanderer's Troupe Artifacts, although Blizzard Strayer is also a good fit for extra Cryo damage if you don't have that on hand.
Weapon-wise, you'll definitely want to go for Amos' Bow, which allows for a ramping up of damage with each hit. Given that's a 5* pull, you can also use Skyward Harp (for CRIT boost) or in a pinch, the Favonius Warbow (for the burst and energy recharge).
In terms of Talent priority, you'll want to make sure you boost Normal Attack: Liutian Archery first given that'll be your bread-and-butter play.
Amos' Bow
5* Bow
Base ATK: 46
Secondary Stat: ATK
Source: Wishes
Increases damage dealt by normal attacks and charged attacks by 12%. Damage increases by 8% every 0.1 seconds after firing a Normal or Charged Attack Arrow. This effect stacks up to 5 times.
You can only obtain Amos' Bow from gacha. As of January 19, it is part of the Epitome Invocation banner, where it will remain until February 2, 2021.
As for the Wanderer's Troupe set, you can obtain these in both 4* and 5* variants from the following sources:
Elite Bosses

Confronting Stormterror

Taking on the Wolf of the North Challenge

Entering the Golden House
They are not guaranteed to drop, so you'll need to grind it out for the full set.
Concert's Final Hour
Base Stats:
HP%
DEF%
ATK%
Elemental Mastery
Energy Recharge%
Wanderer's String Kettle
Base Stats:
HP%
DEF%
ATK%
Elemental Mastery
Elemental DMG Bonus%
Physical DMG Bonus%
Conductor's Top Hat
Base Stats:
HP%
DEF%
ATK%
Elemental Mastery
CRIT Rate%
CRIT DMG%
Healing Bonus%
The Best Ganyu Support Build in Genshin Impact
This build foregoes the all-out attack for a more nuanced support build, based around having skills available more often even when not on the battlefield.
In terms of stats, you're still looking to pack ATK% and CRIT DMG, with Cryo DMG next in line. You want her time on the field to be impactful, and this helps massively.
For Artifacts, go with either Noblesse Oblige or Blizzard Strayer. Both will increase the effectiveness of your Elemental Skill and Elemental Burst, which is kind of the point of an Off-DPS character. Switch her in, unleash the fury, then drop out again.  
You can also split these two sets, and go 2/2 for the Elemental Burst AND Cryo DMG bonuses. However, the (4) bonus of +20% ATK to the party after using Burst from the Noblesse set is highly useful when switching back to your main DPS. 
For this reason, the Skyward Harp (CRIT DMG + AoE proc) is the most effective weapon. Given it's a five-star drop, you can also use The Stringless in the meantime, given it increases Elemental Skill and Burst DMG by a significant percentage. 
For Talent priority, put your efforts into boosting Celestial Shower. 
Skyward Harp
5* Bow
Base ATK: 42
Secondary Stat: Elemental Mastery
Source: Wishes
Increases Elemental Skill and Elemental Burst DMG by 24/30/36/42/48%.
Again, as a five-star weapon, Skyward Harp is only available via gacha. Like the Amos Bow, it is available in the current Epitome Invocation banner until February 2.
You'll find the Noblesse Oblige set in the Clear Pool and Mountain Cavern domain near Mt. Aozang in Liyue. You'll need to be AR35 at least in order to take part in the first level, which has a recommended team level of 69 and rewards you with four-star variants. The five-star variants require AR40 and carries a recommended team level of 80.
Be prepared for a bit of a grind, as the drop rates seem lower than the other sets you can get from the domain (Gambler, Scholar, Bloodstained Chivalry).
Alternatively, the Blizzard Strayer set can be found in the Peak of Vindagnyr domain, requiring you to have completed the Dragonspine quest line. You'll need to be at least AR30 to take part, with a base recommended team level of 59 for the promise of four-star variants.
Royal Pocket Watch
Base Stats:
HP%
DEF%
ATK%
Elemental Mastery
Energy Recharge%
Royal Silver Urn
Base Stats:
HP%
DEF%
ATK%
Elemental Mastery
Elemental DMG Bonus%
Physical DMG Bonus%
Royal Masque
Base Stats:
HP%
DEF%
ATK%
Elemental Mastery
CRIT Rate%
CRIT DMG%
Healing Bonus%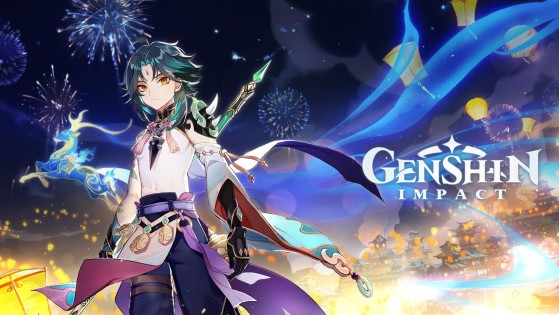 The next major update to Genshin Impact is less than two weeks away, and MiHoYo have released a new trailer showcasing Version 1.3. Here's what we can expect.