Starting today, Travelers of Genshin Impact can participate in The "Midsummer Island Adventure" Photo Contest. To do so, you need to post your best picture on Twitter using the hashtag #GenshinIslands.
However, you must not upload just any picture. It must be taken in the islands area and "reflect relevant elemens of" of these areas. Also, your Nickname and UID should be clearly visible in the photo.
This is the list of prizes you can win:
Special Prize (5 Winners)

Paimon Doll ×1, Primogems ×600

Runners-Up (18 Winners)

Character Portrait Phone Stand (Random) ×1, Primogems ×300

Lucky Prize (50 Winners)

Discord Advanced Nitro subscription valued at $9.99
Plus, you should read the following official notes:
By participating in this event, you agree to have your UID and Nickname published on the event platform.

Works of the following nature will be regarded as invalid: those that plagiarize or misappropriate the works of other creators, those with no relation to Genshin Impact Islands, works that contain any form of advertising, and those which seek to spread malicious rumors or discredit the game and its characters.

Travelers are allowed multiple submissions for this event but only one prize can be won per Traveler.

This event will be judged by the Genshin Impact project team, who will make a comprehensive evaluation based on the content, comments, likes, and other factors.

The list of winners will be announced on July 15. Travelers, please pay attention to the official information pertaining to the event. We will also contact the winners via private message for them to provide their shipping address. Prize-winners who have not provided their address within one month after the private message is sent will be deemed to have voluntarily forfeited their prizes.

Event merchandise prizes will be delivered to winners by mail after the shipping addresses have been collected. Winning Travelers, thank you for your patience while we get your prizes to you
This event will last until June 30 and the winners will be announced on July 15.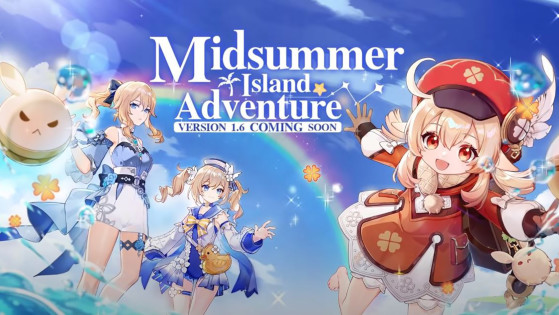 After version 1.6 is available, Travelers of Genshin Impact will be able to complete different challenges and gain exclusive items.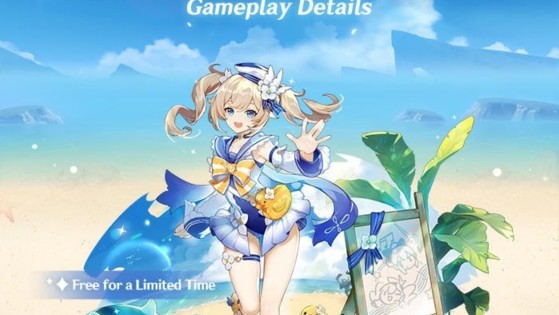 During this event, Travelers of Genshin Impact will be able to earn Barbara's new outfit.