The Eden raids are the level 80 endgame raiding experience of Final Fantasy XIV. These 12 raids are unlocked aside the main story quests. The twelve fights are divided into three parts, as follows:
Eden's Gate:
Resurrection — With Eden as the boss

Descent — With Voidwalker as the boss

Inundation — With Leviathan as the boss

Sepulture — With Titan as the boss
Eden's Verse:
Fulmination — With Ramuh as the boss

Furor — With Garuda and Ifrit as the bosses

Iconoclasm — With The Idol of Darkness as the boss

Refulgence — With Shiva as the boss
Eden's Promise:
Umbra — With Cloud of Darkness as the boss

Litany — With Shadowkeeper as the boss

Anamorphosis — With Fatebreaker as the boss

Eternity — With Eden's Promise as the boss
How to unlock Eden's Gate in FFXIV
To unlock the first raid chapter of the Eden series you will need to complete the quest called "Deploy the Core" given by Rine in The Empty.
If this quest and The Empty are not available to you yet, you'll need to complete "In the Middle of Nowhere" quest given by Anxious Crystarium Guard in the Crystarium (X: 9.8 Y: 12.4).
How to unlock Eden's Verse in FFXIV
After completing the first four bosses you'll be able to accept the quest called "Blood and Thunder" given by Gaia in The Empty.
This quest will only be available if you cleared the first Chronicle of a New Era quest from Patch 5.2. This quest called "Away with the Faerie" is given by Yalfort in Amh Araeng.
How to unlock Eden's Promise
Once again, after completing the previous tier bosses and story quest players will be able to take the two quests that will unlock Eden's Promise.
The first one, called "Empty Promise", is given by Yalfort in Amh Araeng (X: 26.8 Y: 16.7), followed by "Fear of the Dark", given by the same NPC but in The Empty this time.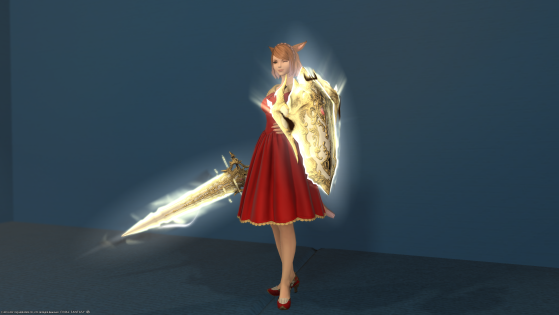 The Zodiac Weapons are the first relics added to Final Fantasy XIV and are available for the starting jobs only. These weapons are still some of the hardest to get in the game, and mainly serve as glamour. Here is our guide on how to get your Zeta relics.