The latest event to come to Genshin Impact, Hyakunin Ikki, or 'Hundred-Man Riot' in Japanese, sees players take part in a free-for-all fighting tournament.
While already under way, you'll need to be quick to catch up, providing you meet the requirements:
Dates: September 2-13, 2021
Requirements: Access to Inazuma, Adventure Rank 30, complete the Archon Quest Ritou Escape Plan.
How to access the Hyakunin Ikki event
To access the event, head to the Inazuma region having fulfilled all the requirements. Once there, go to the small island located on the left side of the city and interact with the portal there.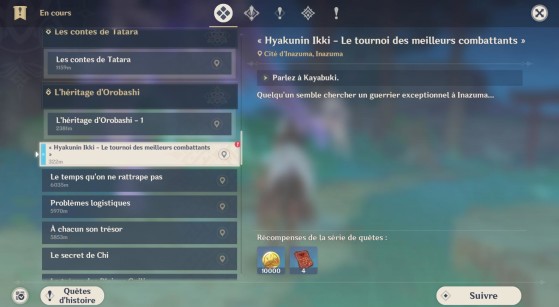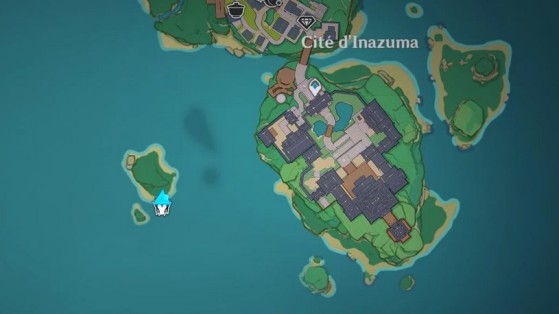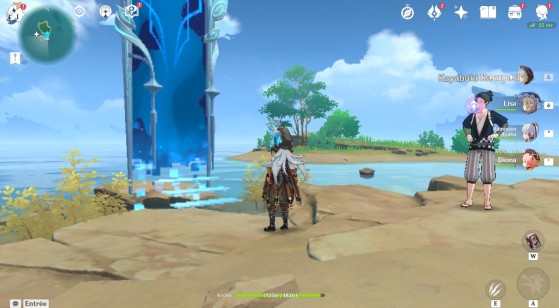 How does the event work?
There will be a total of six challenges available throughout the Hyakunin Ikki event. Each has three levels of difficulty that offer increasing rewards -- Umegumi (without bonus), Matsugumi (double points) and Takegumi (quadruple points). The challenges are as follows:
It's Haiku Time - Fight a group of fugitives and bandits while gaining a 30% bonus to Physical DMG.
Halting the Rains - Fight monsters while enjoying a 15% bonus to both Electro and Hydro DMG.
Pudgy Protectors - Various slimes spring into action. Defeat them with a 15% bonus to Anemo DMG and Swirl Reaction DMG.
The Red Lotus Hilibrawl - Take down a tribe of Hilichurls by taking advantage of a 30% bonus to Pyro DMG.
Yaya Ika Challengers - A combination of monsters that you must defeat with a 30% bonus to Geo DMG.
Halting the Rains -  A repeat of the name, but the mission gets complicated. Defeat various Hilichurls and powerful allies, taking advantage of the 15% bonus to Electro and Hydro DMG.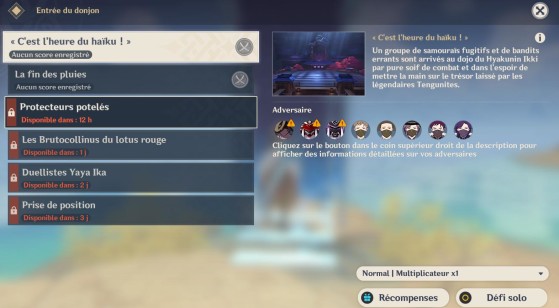 You will form six teams of two, with each team being allowed a maximum of two Garyuu Arts. You can switch teams every 10 seconds using Relay, but if a team remains longer, their combat ability will decrease. 
Fortunately, you will also be able to call on six different level 80 test characters to help -- Xiao, Tartaglia, Ganyu, Fischl, Yanfei, and Ninguang. However, these six alone will not be enough, given you need to use twelve in total.
The event is not playable in multiplayer mode, and offers the opportunity to earn useful rewards in the form of hero and weapon upgrade items:
420 Primogems

18 Hero's Wit

180,000 Mora

36 Mystic Enhancement Ore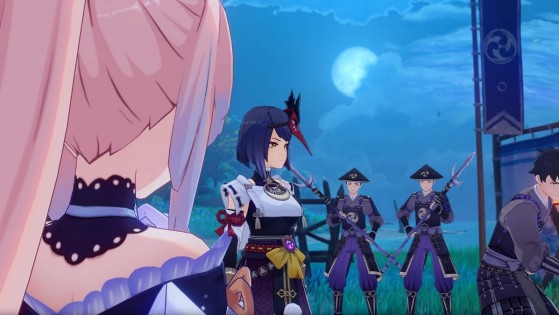 Two new islands of Inazuma are unlocked in the latest Genshin Impact update, 2.1. Here's what you need to know about them.