Subtitled Mujina Ninja, Sayu is now available in Genshin Impact.
A claymore wielder, she is aligned with the Anemo element. She's best played as a support DPS, given she can heal, debuff and deal damage.
You can get Sayu from the Wanderlust Invocation banner.
The best weapons for Sayu in Genshin Impact
Probably the strongest claymore in the game, you'll want to try and get your hands on the Wolf's Gravestone for Sayu.
A decent alternative is the Skyward Pride, and if you don't have any of these five-star weapons, then the four-star Katsuragikiri Nagamasa is also a good shout.

Wolf's Gravestone
Wolfish Tracker
Increases ATK by 20/25/30/35/40%. On hit, attacks against opponents with less than 30% HP increase all party members' ATK by 40/50/60/70/80% for 12s. Can only occur once every 30s.
Skyward Pride
Sky-ripping Dragon Spine
Increases all DMG by 8/10/12/1416%. After using an Elemental Burst, Normal or Charged Attack, on hit, creates a vacuum blade that does 80/100/120/140/160% of ATK as DMG to opponents along its path. Lasts for 20s or 8 vacuum blades.

Katsuragikiri Nagamasa
Samurai Conduct
Increases Elemental Skill DMG by 6/7.5/9/10.5/12%. After Elemental Skill hits an opponent, the character loses 3 Energy but regenerates 3/3.5/4/4.5/5 Energy every 2s for the next 6s. This effect can occur once every 10s. Can be triggered even when the character is not on the field.
The best Artifacts for Sayu in Genshin Impact
As an Anemo character, the best artifact set for Sayu is the Viridescent Venerer, which bumps up Anemo DMG, Swirl DMG, and adds a debuff to enemies.
You can also run the Noblesse Oblige set too, for general Elemental bonuses.
Viridescent Venerer
(2) Anemo DMG Bonus +15%
(4) Increases Swirl DMG by 60%. Decreases opponent's Elemental RES to the element infused in the Swirl by 40% for 10s.

Noblesse Oblige
(2) Elemental Burst DMG +20%
(4) Using an Elemental Burst increases all party members' ATK by 20% for 12s. This effect cannot stack.
Talent and Constellation priority for Sayu in Genshin Impact
Sayu's Elemental Burst, Yoohoo Art: Mujina Flurry, is by far the most important skill as it deals DMG and heals all nearby party members.
Next up you'll want to boost her Elemental Skill, Yoohoo Art: Fuuin Dash, with her Normal Attack - Shuumatsuban Ninja Blade - not being a priority.
Sayu's C6 constellation, Sleep O'Clock ramps up healing, but is understandably hard to attain. C1, Multi-Task No Jutsu, will be great for increased support.
The best stat priority and substat priority for Sayu in Genshin Impact
Ultimately, you'll want Sayu's Elemental Burst and Elemental Skill up as much as possible, so our build reflects this. Overall ATK or DMG is less a priority.
Stat Priority
Substat Priority
Energy Recharge

ATK%

Elemental Mastery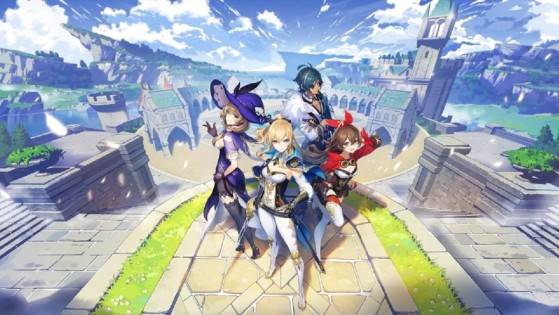 Here is a list of all promo codes available to redeem on Genshin Impact. If you're looking to get some free Primogems, Mora, Adventure XP and Hero's Wit, you're in the right place.