Subtitled the Wise Innocence, Yanfei is now available in Genshin Impact.
A catalyst wielder, she is aligned with the Pyro element. She's a pretty mean DPS, so you'll want to build her for CRIT and go wild.
You can get Yanfei from the Wanderlust Invocation banner as a 4-star character.
The best weapons for Yanfei in Genshin Impact
The most effective weapon for Yanfei is the Lost Prayer to the Sacred Winds catalyst, which is a great 5-star weapon that ramps up move speed and Elemental DMG. 
A decent 4-star option, easier to obtain, is The Widsith, which provides random buffs. 

Lost Prayer to the Sacred Winds
Boundless Blessing
Increases Movement SPD by 10%. When in battle, gain an 8/10/12/14/16% Elemental DMG Bonus every 4s. Max 4 stacks. Lasts until the character falls or leaves combat.

The Widsith
Debut
When a character takes the field, they will gain a random theme song for 10s. This can only occur once every 30s.
Recitative: ATK is increased by 60/75/90/105/120%.
Aria: Increases all Elemental DMG by 48/60/72/84/96%.
Interlude: Elemental Mastery is increased by 240/300/360/420/480.
The best Artifacts for Yanfei in Genshin Impact
Hands down the best set of artifacts for Yanfei is the Crimson Witch of Flames set, as it improves her Pyro DMG output significantly. 
A decent substitute is the Wanderer's Troupe set, which focuses on building up Yanfei's Charged Attack.
Crimson Witch of Flames
(2) Pyro DMG Bonus +15%
(4) Increases Overloaded and Burning DMG by 40%. Increases Vaporize and Melt DMG by 15%. Using an Elemental Skill increases the 2-Piece Set Bonus by 50% of its starting value for 10s. Max 3 stacks.

Wanderer's Troupe
(2) Elemental Mastery +80
(4) Increases Charged Attack DMG by 35% if the character uses a Catalyst or Bow.
Talent and Constellation priority for Yanfei in Genshin Impact
You'll want to ramp up Yanfei's Normal Attack, Seal of Approval, as soon as you can - it's her bread-and-butter damage dealer and is needed to apply Pyro on enemies. 
Focus next on the Elemental Burst, Done Deal, for AoE damage and buffs.
The most important constellation is perhaps C2, Right of Final Interpretation, just for the bonus to her Charged Attack it brings.
The best stat priority and substat priority for Yanfei in Genshin Impact
As with most DPS types, focus on ATK and CRIT.
Stat Priority
ATK%

Pyro DMG Bonus

CRIT Rate / CRIT DMG
Substat Priority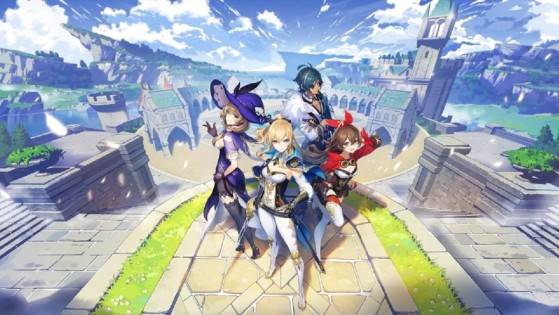 Here is a list of all promo codes available to redeem on Genshin Impact. If you're looking to get some free Primogems, Mora, Adventure XP and Hero's Wit, you're in the right place.