Subtitled the Vigilant Yaksha, Xiao is now available in Genshin Impact.
A polearm wielder, he is aligned with the Anemo element. He's best uses as a lead Anemo DPS character. 
You can only get Xiao from Event Wishes, as a five-star character.
The best weapons for Xiao in Genshin Impact
There's one obvious choice of weapon for Xiao -- the Primordial Jade-Winged Spear, which was released at the same time as the Adeptus. 
However, if you haven't managed to pull this weapon, then the Blackcliff Pole is a decent four-star alternative.

Primordial Jade-Winged Spear
Eagle Spear of Justice
On hit, increases ATK by 3.2/3.9/4.6/5.3/6.0% for 6s. Max 7 stacks. This effect can only occur once every 0.3s. While in possession of the maximum possible stacks, DMG dealt is increased by 12/15/18/21/24%.

"The Catch"
Press the Advantage
After defeating an opponent, ATK is increased by 12/15/18/21/24% for 30s. This effect has a maximum of 3 stacks, and the duration of each stack is independent of the others.
The best Artifacts for Xiao in Genshin Impact
Unlike most characters, Xiao is best with a 2/2 split. Given it's Anemo synergy, the Viridescent Venerer is a good base for one half of your build.
For the second half, it's a choice between Gladiator's Finale and Shimenawa's Reminiscence. Both give ATK+18% for their (2) bonus, so it's less about the set and more about whichever you can get your hands on first.

Viridescent Venerer
(2) Anemo DMG Bonus +15%
(4) Increases Swirl DMG by 60%. Decreases opponent's Elemental RES to the element infused in the Swirl by 40% for 10s.

Gladiator's Finale
(2) ATK +18%
(4) If the wielder of this artifact set uses a Sword, Claymore or Polearm, increases their Normal Attack DMG by 35%.

Shimenawa's Reminiscence
(2) ATK +18%
(4) When casting an Elemental Skill, if the character has 15 or more Energy, they lose 15 Energy and Normal/Charged/Plunging Attack DMG is increased by 50% for 10s. This effect will not trigger again during that duration.
Talent and Constellation priority for Xiao in Genshin Impact
As lead DPS, Xiao is going to want to have his Normal Attack, Whirlwind Thrust, maxed out as soon as possible. 
Which you choose next from Lemniscatic Wind Cycling (Elemental Skill) and Bane of All Evil (Elemental Burst) is really up to you, but the Burst can get out out of tricky situations like being surrounded by mobs -- and deal tons of damage in the meantime.
Be mindful that Xiao's Conqueror of Evil: Guardian Yaksha (C6) will significantly change how you play him, putting more focus on the Elemental Skill as the primary DMG dealer.
The best stat priority and substat priority for Xiao in Genshin Impact
As a main DPS, you'll want to put all your eggs into the ATK% or Anemo DMG Bonus baskets, then load up on Energy Recharge and CRIT.
Stat Priority
ATK%

Anemo DMG Bonus

ATK / Energy Recharge
Substat Priority
ATK%

Energy Recharge

CRIT DMG

CRIT Rate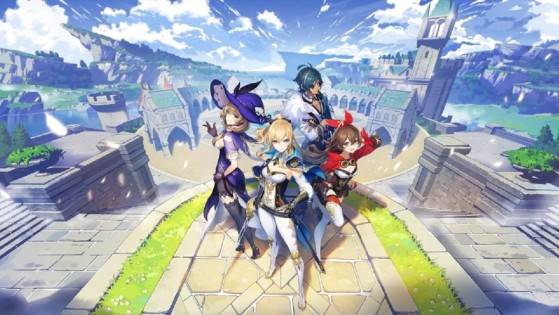 Here is a list of all promo codes available to redeem on Genshin Impact. If you're looking to get some free Primogems, Mora, Adventure XP and Hero's Wit, you're in the right place.