Subtitled the Wolf Boy, Razor is now available in Genshin Impact.
A claymore wielder, he is aligned with the Electro element. He's a fantastic physical DPS, so that's what we've gone for in our build.
You can get Razor from the Wanderlust Invocation banner.
The best weapons for Razor in Genshin Impact
As a Physical DPS, the Wolf's Gravestone is by far the best weapon for Razor. It increases ATK by a sizeable percentage, then ramps that up even further when enemies are low health.
A budget option if you haven't pulled the Gravestone is the Serpent Spine, a claymore that increases DMG over time in combat.

Wolf's Gravestone
Wolfish Tracker
Increases ATK by 20/25/30/35/40%. On hit, attacks against opponents with less than 30% HP increase all party members' ATK by 40/50/60/70/80% for 12s. Can only occur once every 30s.

Serpent Spine
Wavesplitter
Every 4s a character is on the field, they will deal 6/7/8/9/10% more DMG and take 3.0/2.7/2.4/2.2/2.0% more DMG. This effect has a maximum of 5 stacks and will not be reset if the character leaves the field, but will be reduced by 1 stack when the character takes DMG.
The best Artifacts for Razor in Genshin Impact
The Pale Flame set is ideal for ramping up Physical DMG, and can stack an ATK increase over time for even more DMG. At max stats, the two-set effect is increased by 50%, too. 
A decent alternative is the Gladiator's Finale, a set designed for damage dealers. 

Pale Flame
(2) Physical DMG +25%
(4) When an Elemental Skill hits an opponent, ATK is increased by 9% for 7s. This effect stacks up to 2 times and can be triggered once every 0.3s. Once 2 stacks are reached, the 2-set effect is increased by 100%.
Gladiator's Finale
(2) ATK +18%.
(4) If the wielder of this artifact set uses a Sword, Claymore or Polearm, increases their Normal Attack DMG by 35%.
Talent and Constellation priority for Razor in Genshin Impact
Focus on maxing out Razor's Lightning Fang Elemental Burst first, as this is a great source of damage -- plus, there's a wolf. 
Then, put your efforts into the Claw and Thunder Elemental Skill, for more Electro DMG.
Both Wolf's Instinct (C1) and Suppression (C2) add buffs to Razor, while Bite (C4) is a great Constellation for adding a debuff to enemies when using Elemental Skill. 
The best stat priority and substat priority for Razor in Genshin Impact
As a pure DPS build, you'll want to load up on ATK and Physical DMG Bonus.
Stat Priority
ATK%

Physical DMG Bonus

Energy Recharge
Substat Priority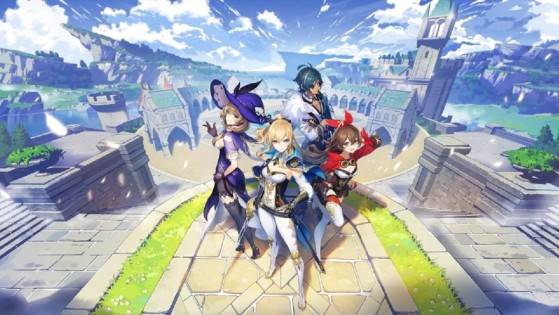 Here is a list of all promo codes available to redeem on Genshin Impact. If you're looking to get some free Primogems, Mora, Adventure XP and Hero's Wit, you're in the right place.