Subtitled the Exquisite Delicacy, Xiangling is now available in Genshin Impact.
A polearm wielder, she is aligned with the Pyro element. She's great as a sub-DPS and support, especially if you want to play a Melt build for massive damage.
You can get Xiangling for free by completing the Spiral Abyss Event - People's Choice. She's also available from the Wanderlust Invocation banner.
The best weapons for Xiangling in Genshin Impact
A good option for polearm choice is the Engulfing Lightning, thanks to its boost to Energy Recharge and Elemental Burst DMG. 
A similar, budget option is "The Catch" should you not have the premium weapon.

Engulfing Lightning
Timeless Dream: Eternal Stove
ATK increased by 28/35/42/49/56% of Energy Recharge over the base 100%. You can gain a maximum bonus of 80/90/100/110/120% ATK. Gain 30/35/40/45/50% Energy Recharge for 12s after using an Elemental Burst.

"The Catch"
Shanty
Increases Elemental Burst DMG by 16/20/24/28/32% and Elemental Burst CRIT Rate by 6/7.5/9/10.5/12%.
The best Artifacts for Xiangling in Genshin Impact
Ramping up Elemental Burst DMG and increasing Energy Recharge, the Emblem of Severed Fate set appears ideal for this build.
Noblesse Oblige could be another good option, boosting the ATK of all party members after using Elemental Burst.

Emblem of Severed Fate
(2) Energy Recharge +20%
(4) Increases Elemental Burst DMG by 25% of Energy Recharge. A maximum of 75% bonus DMG can be obtained in this way.

Noblesse Oblige
(2) Elemental Burst DMG +20%
(4) Using an Elemental Burst increases all party members' ATK by 20% for 12s. This effect cannot stack.
Talent and Constellation priority for Xiangling in Genshin Impact
As a burst build, you'll want to focus on Pyronado first - not only for the damage, but because of the synergy with the character you'll switch in for the Elemental Reaction. 
Boost Guoba Attack next, for more application.
Slowbake (C4) is the best Constellation, purely for the massive 40% increase in Pyronado's uptime. Condensed Pyronado (C6) increases the Pyro DMG of the Burst, while Crispy Outside, Tender Inside (C1) is useful for reducing the Pyro RES of enemies.
The best stat priority and substat priority for Xiangling in Genshin Impact
You'll want to focus on Elemental Mastery and Energy Recharge for maximum uptime and Elemental DMG. 
Stat Priority
Elemental Mastery

Energy Recharge

Pyro DMG Bonus
Substat Priority
Energy Recharge

Elemental Mastery

ATK%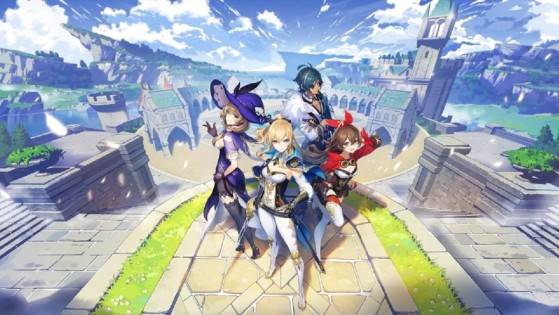 Here is a list of all promo codes available to redeem on Genshin Impact. If you're looking to get some free Primogems, Mora, Adventure XP and Hero's Wit, you're in the right place.