The Winter Convergence Festival has come to New World, and with it a new Holiday Shop.
To buy this store's wares, you won't need gold, but Winter Tokens. To get these, you need to participate in the different activities available during the event.  
Here are the ways you can earn Tokens quickly during the Festival.
Level up the Tree of Light for each Settlement
Up to three times per day you can interact with the giffs at the bottom of the Trees of Light found in Settlements. 
The higher the level of the Tree, the better the gift -- at Tier 1, the Hastily Wrapped Present will offer a few Tokens, the Beautifully Wrapped Present more, and the Exquisitely Wrapped Present even more so, as it can contain Premium Winter Tokens.
As such, it's important to take part in The Convergence Spirit Town Project to upgrade the Trees of Light for each Settlement.
Taking part in this Town Project also increases your standing with the Winter Wanderer by five points.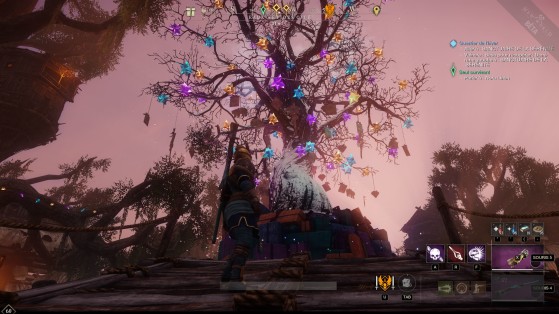 Collect Gifts in Settlements
As mentioned above, you can raid the Exquisite Gift Piles from under each of the Trees of Light in Settlements.
All regions except Grand Cleave, Edengrove, and the Shattered Mountain have a tree, so take the time to do the rounds. The very action of collecting a gift increases
In addition, you can collect Bountiful Gift Sacks in each of the special Winter Holiday Villages. These are found in Monarch's Bluffs, Everfall, Brightwood, and Weaver's Fen.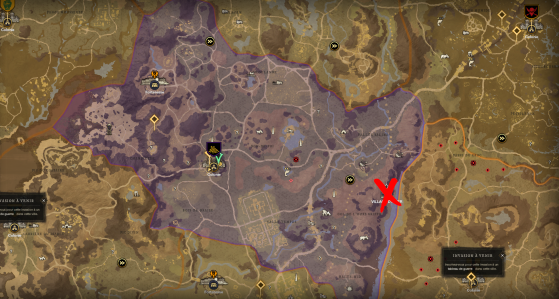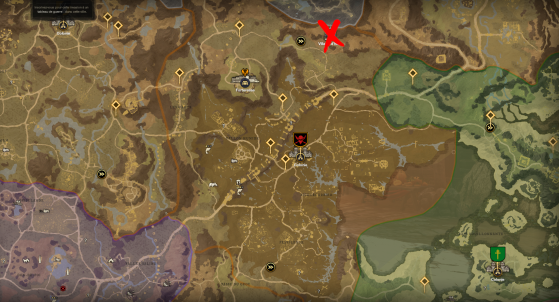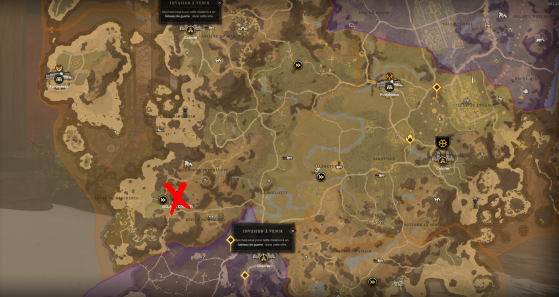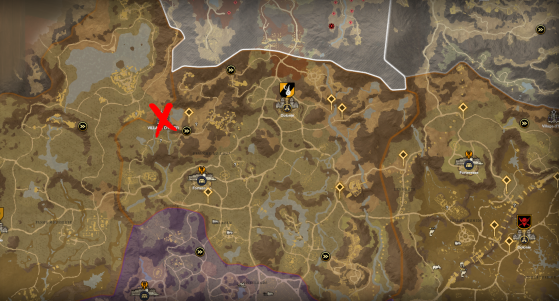 Complete the Winter Wanderer questline
While not immediately apparent as the fastest method, completing the Winter Wanderer's questline is actually pretty quick -- especially if you do it as part of a group.
Each time you complete a quest you'll be rewarded with Tokens, which will become Superior Winter Tokens later in the line. These are rarer to obtain, so well worth undertaking.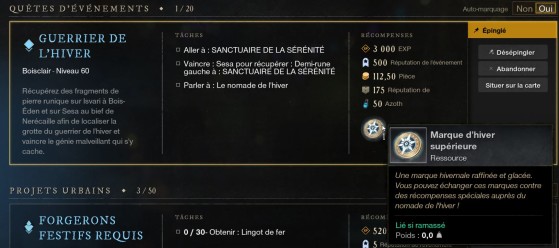 Recover Lost Presents and Gleamite
Finally, we'd advise you to travel off the beaten track when heading between locations.
Lost Presents can be found all over the map. Collecting these and returning them to Holiday Huts will grant you Tokens, at an exchange rate of three Presents to one Token.
Some Presents are flying, so aim at them with your ranged weapons (bow, gun, gauntlet), and shoot them down. 
In addition, you may see shooting stars fall to earth. Finding their landing site will net you a Gleamite deposit, which you can harvest for standing and Gleamite. You can exchange this for Tokens, at a rate of 10 Gleamite per Token.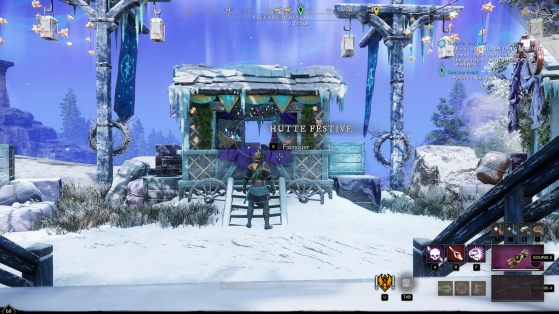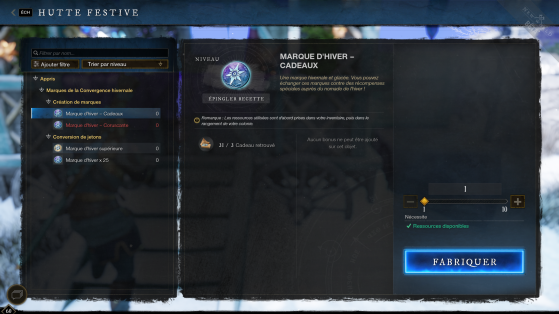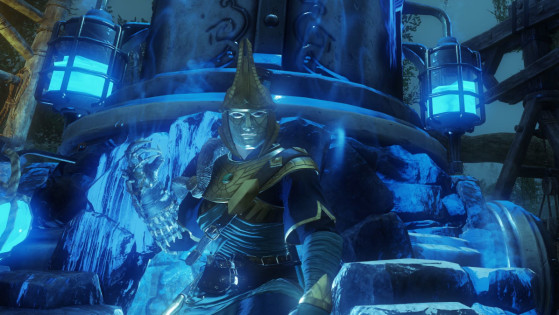 Gypsum is a type of small, malleable stone introduced to New World, that can ultimately be crafted into Gypsum Casts. Here's how to get hold of them.