Subtitled the Lonesome Transcendence, Shenhe is now available in Genshin Impact with Version 2.4.
A polearm wielder, she is aligned with the Cryo element. You can only get Shenhe from Wishes, as a five-star character.
She's ideal in two types of team composition - one that has a Cryo DPS as the main damage dealer, or one with a Physical Electro DPS leading the charge. In both instances, she's a useful support character.
For the Cryo DPS team, she relies on her Elemental Skill - Spring Spirit Summoning - which ramps up the DPS of anyone dealing Cryo DMG based on Shenhe's ATK.
For the Electro team. she'll be useful in activating the Superconduct Elemental Reaction. Teams with energy generation will be useful to Shenhe.
The best weapons for Shenhe in Genshin Impact
There's a few decent weapon choices for Shenhe, led by the new Calamity Queller polearm. This synergises well with her Elemental Skill, which will be the basis of the build should you go for the Cryo DPS team composition.
Perhaps a better choice is the Engulfing Lightning polearm. Energy Recharge is highly important this weapon ramps up her damage in parallel.
If you haven't pulled either of these weapons yet, then Favonius Lance is a good substitute for the Energy Recharge.

Calamity Queller
Extinguishing Precept
Gain 12/15/18/21/24% All Elemental DMG Bonus. Obtain Consummation for 20s after using an Elemental Skill, causing ATK to increase by 3.2/4.0/4.8/5.6/6.4% per second. This ATK increase has a maximum of 6 stacks. When the character equipped with this weapon is not on the field, Consummation's ATK increase is doubled.

Engulfing Lightning
Timeless Dream: Eternal Stove
ATK increased by 28/35/42/49/56% of Energy Recharge over the base 100%. You can gain a maximum bonus of 80/90/100/110/120% ATK. Gain 30/35/40/45/50% Energy Recharge for 12s after using an Elemental Burst.

Favonius Lance
Windfall
CRIT hits have a 60/70/80/90/100% chance to generate a small amount of Elemental Particles, which will regenerate 6 Energy for the character. Can only occur once every 12.0/10.5/9.0/7.5/6.0s.
The best Artifacts for Shenhe in Genshin Impact
There are a number of solid Artifact choices for Shenhe, depending on how you intend to play her.
Gladiator's Finale is strong for ramping up pure ATK, and goes well in a 2/2 split with Shimenawa's Reminiscence. Together, you'll benefit from +38% ATK, a huge boost.
Alternatively, you could go with a full Noblesse Oblige build, which ramps up your party members' ATK after you use your Elemental Burst. A 2/2 split with Blizzard Strayer would lose that party buff, but increase your Cryo DMG Bonus.

Gladiator's Finale
(2) ATK +18%
(4) If the wielder of this artifact set uses a Sword, Claymore or Polearm, increases their Normal Attack DMG by 35%.

Shimenawa's Reminiscence
(2) ATK +18%
(4) When casting an Elemental Skill, if the character has 15 or more Energy, they lose 15 Energy and Normal/Charged/Plunging Attack DMG is increased by 50% for 10s. This effect will not trigger again during that duration.

Noblesse Oblige
(2) Elemental Burst DMG +20%
(4) Using an Elemental Burst increases all party members' ATK by 20% for 12s. This effect cannot stack.

Blizzard Strayer
(2) Cryo DMG Bonus +15%
(4) When a character attacks an opponent affected by Cryo, their CRIT Rate is increased by 20%. If the opponent is Frozen, CRIT Rate is increased by an additional 20%.
Talent and Constellation priority for Shenhe in Genshin Impact
As you're more of a support character, focus on Shenhe's Elemental Skill, Spring Spirit Summoning, for the Cryo synergy.
Your Elemental Burst, Divine Maiden's Deliverance will be next.
Constellation-wise, Centered Spirit (C2) is ideal for ramping up the Cryo DMG Bonus of characters. Mystical Abandon (C6) will also remove Normal and Charged ATK DMG as triggers for the Icy Quill of Shenhe's Elemental Skill, allowing for an increased duration and higher DMG threshold.
The best stat priority and substat priority for Shenhe in Genshin Impact
As a support character, you'll aim to help your team as much as possible by using your Elemental Skill more.
Stat Priority
Energy Recharge

ATK%

Cryo DMG Bonus
Substat Priority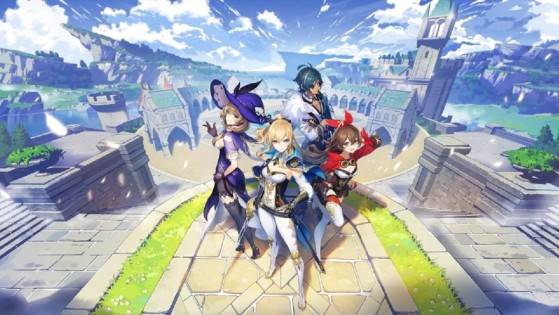 Here is a list of all promo codes available to redeem on Genshin Impact. If you're looking to get some free Primogems, Mora, Adventure XP and Hero's Wit, you're in the right place.