Welcome to Hisui young trainers or rather researchers. In a long and tedious quest, you must complete the Pokédex of this region by discovering mountains and wonders but also by helping the inhabitants. Additionally, it is possible to find satchels of items lost by other people when they pass out. You'll find this to be much more useful than expected in Pokémon Legends Arceus.
How to Lost and Found
First of all, let's start by talking about the way to access this menu because it is not available from the beginning. Just like for the Mystery Gift, you will have to advance in the story until you finish the main mission "Beginning of research: Pokédex Tasks". Then open the menu and in the third tab you will find the forum.
The latter will allow you to see your Lost Items that are returned to you, but also a list of items lost by other players. It will be up to you to choose whether you want to pick them up or not. If you do, tell yourself that you will be rewarded with points and sometimes useful items.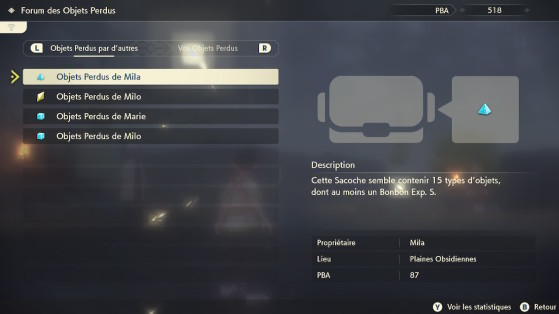 What are good deed points used for?
The points you earn can be exchanged for many rewards such as Poké Balls, Metal Skin, Fire Stone, Lightning Stone, etc. You probably suspect this, but it is mainly for evolution objects that you will make these requests. The more areas you have unlocked, the more you can do and thus buy useful items for the evolution of your Pokémon.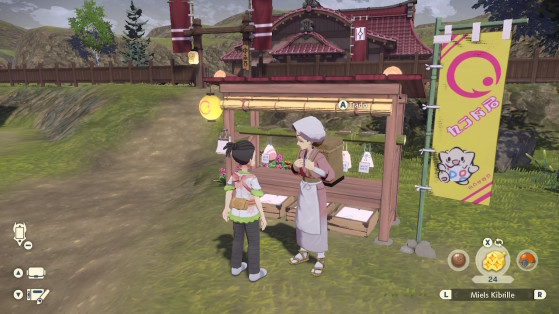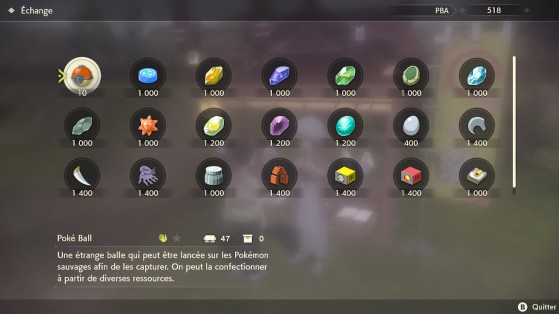 To search for a satchel, you don't need to accept a quest or talk to an NPC. All you have to do is go to an area and open your map. You will see briefcase icons. These are the places where you will find the saddlebags.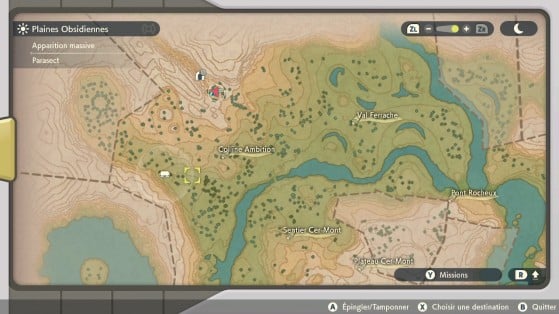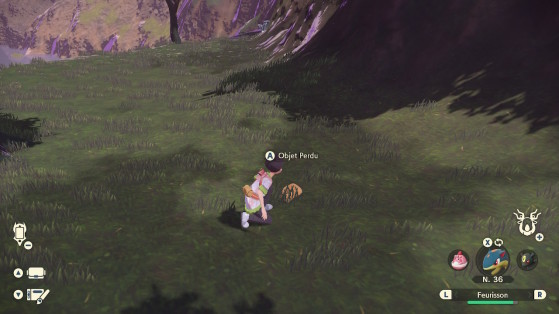 Once there, just look for the satchel. It should be quite visible. Press A and you will only have to validate your request in the dedicated menu to obtain your points. By the way, little tip but to get to the requested place easily, don't hesitate to put a Flag marker there . It will be seen directly on your interface.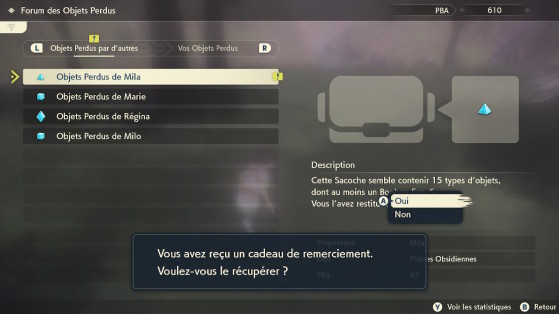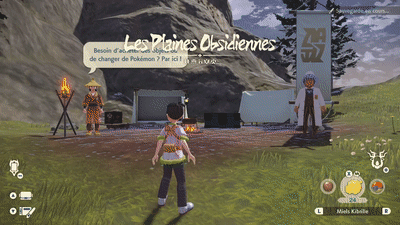 There you go, you're ready to get your PBAs and help the authorities like heroes from another land.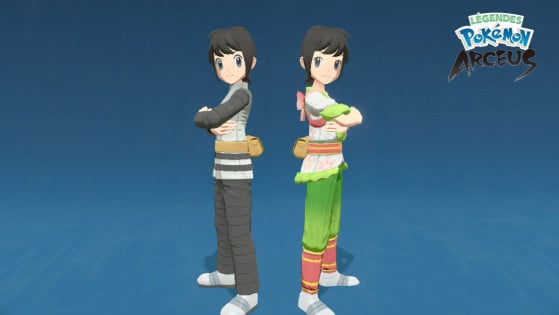 In the brand new Pokémon Legends Arceus players of older versions can get gifts if they have their saves on the same Switch. Find out how in this guide.