Playing Genshin Impact takes a lot of time, and even more if you don't understand certain intricacies of the game. Since we have found ourselves in the same situation as you several times, we have decided to help you see it a little bit. clearer (rather nice, right?).
First, don't panic . There are a lot of features introduced in Genshin, between artifacts, resources, adventure level, character level and elemental synergies, the least we can say is that it makes it a bunch of things to remember! Take a deep breath, here we go...!
1) Do not dwell (too much) on the starting characters
The first characters you get (Amber, Lisa, and Kaeya) are free, and therefore not very good. In this sense you will be advised too much not to waste your resources on them . Above all, do not farm materials or artifacts, you will waste time and consumables. Similarly, there is no point in raising them to the maximum level at all costs.
Amber's case is a bit special. It is extremely useful to have an archer in your team. By default, if you don't have any others, it might be handy to upgrade Amber a bit.
The same goes for the Traveler who is the main character of Genshin Impact. If from a statistical point of view it does not do exceptional damage, it is still wise to keep it at a correct level. His versatility between anemo and geo attributes makes him a handy character in certain exploration situations.
2) Focus on certain characters
Because the resources are not eternal and infinite, it is absolutely not recommended to improve all of its characters , far from it. With the gacha aspect of the game, you will quickly find yourself with a lot of different heroes. It would be a waste to waste upgrade and XP resources unnecessarily on characters that you will never or very little use.
3) Absolutely think about the synergy of the elements
This is the feature of the game that you absolutely must know in order to use it to your advantage. Ok, this may sound boring and vaguely remind you of your high school physics / chemistry lessons, but it becomes very useful and even vital because the various effects you can create will allow you to multiply your damage and win hitherto insurmountable fights.
If you want more information, you can refer to our guide on elemental reactions here.
4) Just like in elementary resonances
In the same style, you must pay attention to your team composition because it will depend on your elemental resonance bonus . The buffs obtained can range from simple elemental resistance, to damage or healing bonuses.
Modifying your team according to the elemental resonance bonus received is a great way to get rid of stubborn enemies and insurmountable obstacles.
5) Don't forget Statues and TPs
Quick and easy piece of advice: take the time to unlock each of the tp and each of the Statues of the Seven. In addition to a small XP bonus, this will allow you to travel faster and be more efficient, especially at the farm.
6) Primogems will make your fortune
Essential game resources, be careful not to spend them foolishly. Primogems allow you to obtain Destiny Stones and Doom Stones in order to acquire Wishes . They will also allow you to buy Resin to improve your characters.
7) Anemoculus and Geoculus, you will seek
Either way, the Geoculus and Anemoculus will serve you to upgrade the Statues of the Seven in Liyue and Mondstadt respectively. This will also allow you to increase your maximum stamina, gain adventurer experience as well as obtain seals to exchange for various items from a merchant to increase your characters.
You can find more information on the location as well as tips for recovering them here but also here.
8) Let the Resin flow
Resin is one of the currencies that you will find daily in the game. It charges over time in a free but slow way. This currency allows you to recover the rewards of the various bosses, abyssal domains or ley lines that will have crossed your path . To recover your due, refer to your Adventurer's Guide.
9) Don't use your compositions haphazardly
In the game, resources have several uses and you have to be extremely careful about this. Some compositions can be used for cooking but also to improve a character. Make sure before you start a recipe that you don't need one of the ingredients for anything else.
Besides that, absolutely don't hesitate to loot everything you see , absolutely everything. The game's inventory is huge, you'll have enough to store all the plants and minerals you want. They can be used as ascension materials for your characters, it would be a shame to miss them.
10) Watch out for summons!
Yes, summons are great, they allow you to get 5 star characters and super strong weapons, but be careful all the same.
The main advice that we can give you on this is to never make a single and unique Wish, but rather to privilege the batches of 10 Wishes which will guarantee you at least the obtaining of a 4-star character. .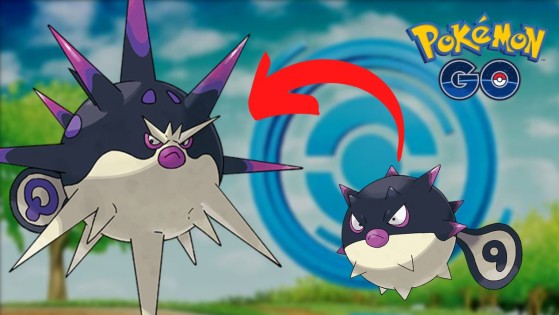 In order to evolve your Qwilfish from Hisui on Pokémon GO into Overqwil, you will need much more than a few candies. Here's how.