Like other survival games, Valheim in particular, Grounded follows the classic survival game pattern, with a step-by-step progression from materials found to weapons crafted. This forms a virtuous cycle, which allows you to progress always further, at least, when you know which new enemy to kill, and which materials to recover.
Unlock the crafting blueprint
To start preparing for your level 2, the best thing to do is kill a ladybug. For this, you can abuse the bow, use the anthill, or play melee correctly. If you're playing cooperatively, it's not that hard. It is enough that the player facing him blocks with his shield. While the others happily attack behind his back. There are ladybugs all over the lawn, finding one shouldn't be difficult. You may have to kill several ladybugs before you get their heads . Then, go to a Research Station to analyze the materials , to unlock the level 2 Ax blueprint.
Tier 2 Ax Materials
This is by far the level 2 tool you are going to need the most often, and the fastest. In addition, the ax is also very useful in combat against the majority of enemies that you will face at this point, such as large spiders, mosquitoes and others.
The good news is that the ax is easy to craft, we already mentioned the ladybug above. Silk is not a problem either, there is no need to kill spiders, just destroy webs everywhere with a weapon in order to harvest the materials. Then you need a spinning machine. The only difficulty lies in the bombardier ends.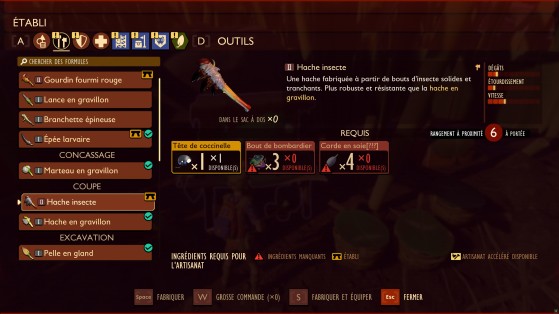 You can find a bomber beetle to the east near the trowel trench. There's another one further to the east, and yet another to the west, not far north of the anthill. There are also 3 located at the corner of La Haie, to the southeast. This enemy can be a bit scary, but it's not that dangerous if you face it in melee, or if you bombard it with arrows from high above. Above all, you have to learn to recognize his attacks, such as the triple explosion around him when you are in melee, and then it passes by itself.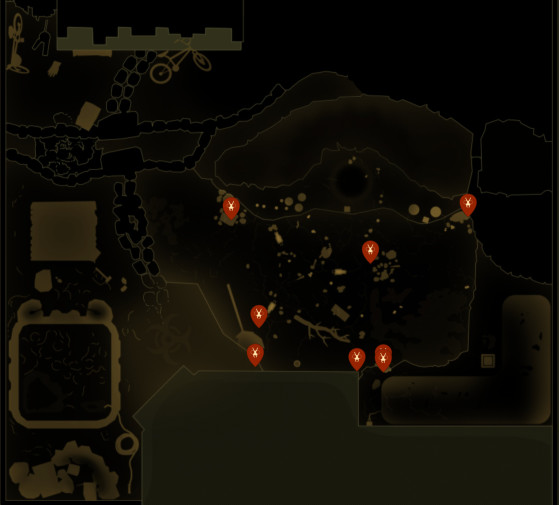 All that remains is to craft the axe, then begin a similar process in order to craft the other level 2 tools.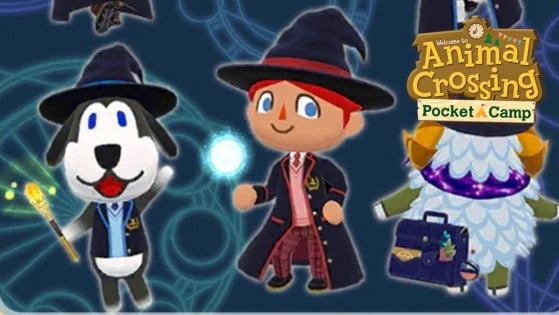 A brand new season of events called Halloween sorcerer has just started on Animal Crossing Pocket Camp! The opportunity to obtain unique furniture and clothing reminiscent of the magical world of Harry Potter and it starts with Jack'O's famous gardening challenge!