On September 29, 2022, a brand new event began on the Animal Crossing Pocket Camp mobile game. It is linked to the Halloween season which has just begun and the first stage is none other than a Gardening challenge with the famous Jack'O and his pumpkin head.
Seasonal Halloween Event Dates Sorcerer
This year, the events will allow you to collect Halloween Shortbread in order to obtain multiple Magic-themed rewards. The gardening challenge currently in progress is also called "School of Magic" and allows you to recover furniture worthy of the Harry Potter saga! Even better, if you have a few Green Tickets to spend, you can disguise your character as a real wizard with magic robes in the colors of Gryffindor, Ravenclaw, Hufflepuff or Slytherin. Of course, this is in no way an official partnership between Nintendo and Harry Potter, but the objects are strongly inspired by the saga.
Halloween Sorcerer takes place from September 29 to October 28 at 7:59 a.m.
Here is the detailed program of the event:
September 28: clothing and accessories are available,

September 29: start of the Magic School gardening challenge,

September 29: new campers arrive like Pec!

September 30: a campsite is available,

October 1: the magic Leandro lucky cake arrives,

October 2 and 3: Queen and Legendary Theo divination lucky cakes are replenished,

October 4 and 5: The Legendary Quest and Magic Costume clothing sets are back.

October 6 and 7: same for the series of walls and floors,

October 8: all items from the previous Halloween are reissued,

October 9: new campers like Nora,

October 10: Fresh fruit challenges

October 11: Halloween Fishing Tournament to win even more magic special furniture,

October 18: New Dalma Haunted Lucky Cake

October 19: Gyroid Hunt

October 27: Big Halloween party "All together"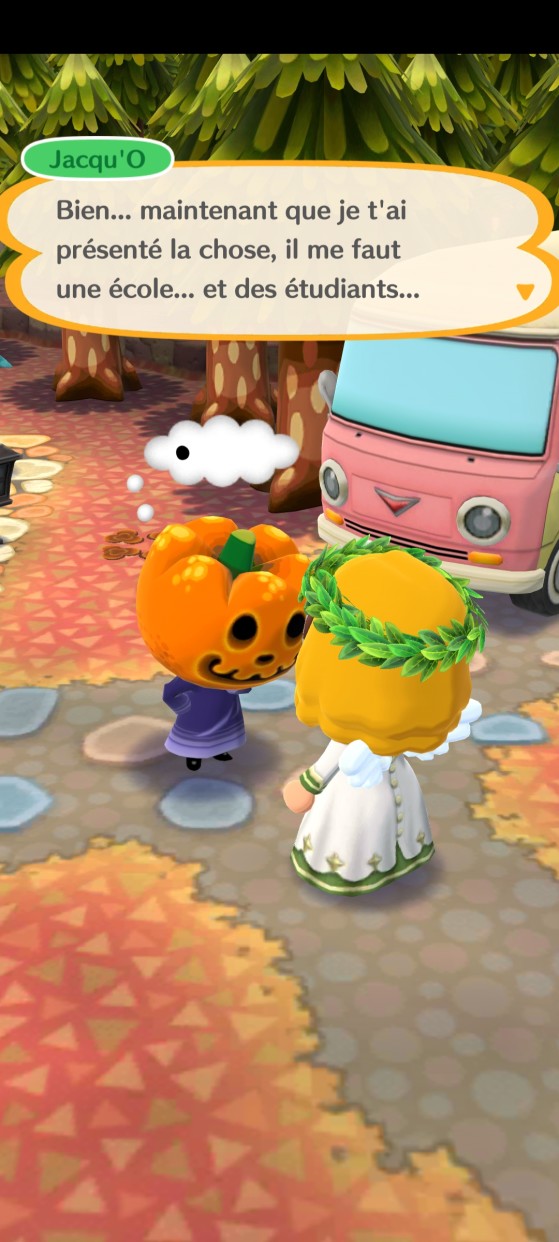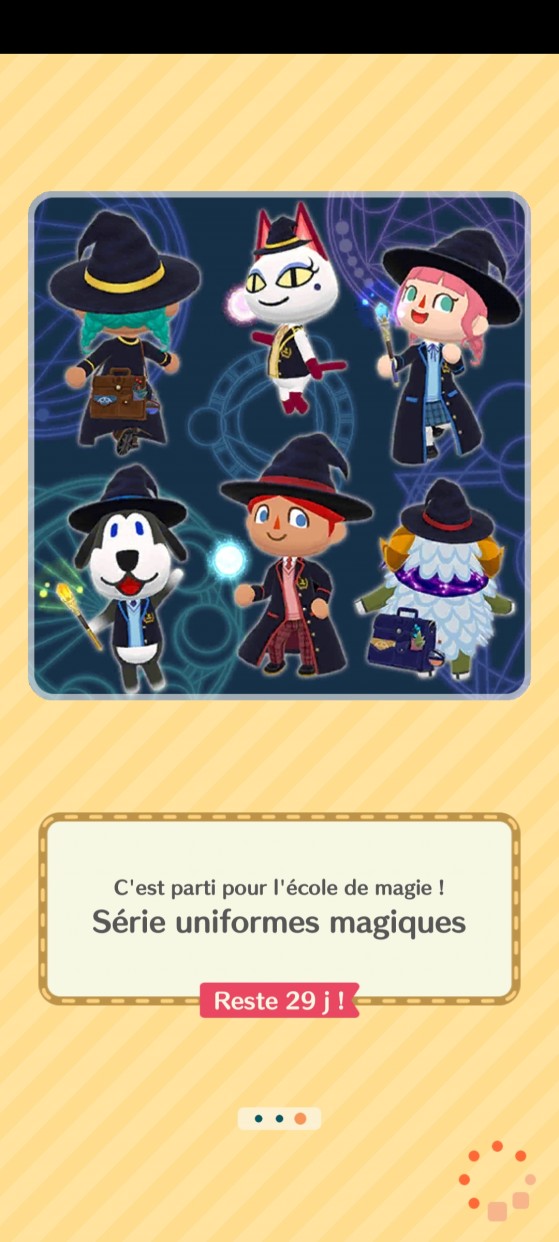 We start with the gardening challenge: Magic School
Starting today, you can download the update and go to your campsite to talk to Jack'O to start the gardening challenge. As always, you will have to plant special pumpkin seeds in order to make them grow and then catch creatures (here some kind of butterfly magic books) in order to give them to the NPC. In exchange, you'll receive unique event-related rewards and can start decorating your campsite or cottage in the Harry Potter theme.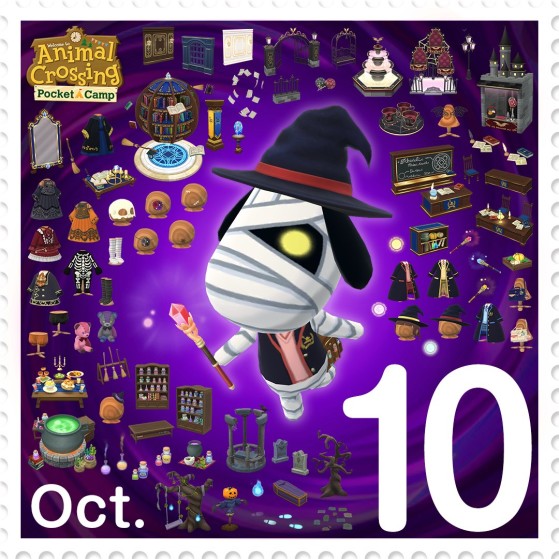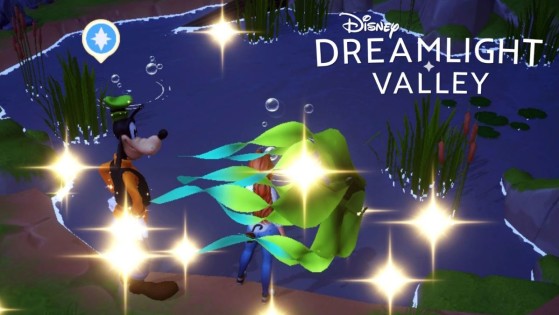 You will need seaweed to make fiber and rope to complete certain quests on Disney Dreamlight Valley. Here's where to find it easily!