It's been more than two years now since Animal Crossing New Horizons was released on the Nintendo Switch, much to the delight of fans. And although the title will never receive a big update again, forgetting these superb features from previous games, many players may have missed out on the new features added to the game last year, in November. Maybe you're only discovering ACNH today and that's why we're offering you 5 things not to miss in December 2022.
The Christmas log
First of all, know that you will receive a superb Yule log in your mailbox this December if this is the first time you launch the game at this time! It is then possible to customize it to obtain different colors.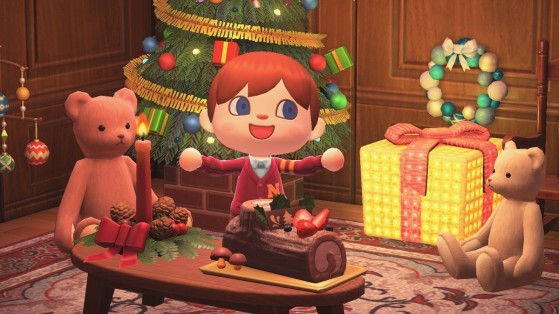 The new fish and insects
This month of December marks the return of fish such as Clione, ribbon fish, Dai Yu or even squid. It is also the first time that we will be able to catch smelt in the northern hemisphere.
On the insect side, you can discover the famous Dung beetle, this insect that loves to roll snowballs.
Christmas Toys and Gift Day
From December 1st, it is possible to buy a whole range of toys at the Nook Shop! Plush puppies, mechanical robots, plastic dinosaurs and even dollhouses are available until December 25. Again available in different colors, do not hesitate to consult your shop every day in order to prepare the gifts that you will like to offer to your animals at Christmas!
On December 24, Christmas Eve, you can meet Rodolphe the Reindeer on the town hall square. It will then be an opportunity to help him distribute gifts to the inhabitants of the island and win some nice rewards.
Snowflakes and tree balls
Cherry petals, blue shells or even maple leaves... This time, you'll have to use your net to capture snowflakes in midair! The snow begins to fall fully on December 11 and the flakes you catch will then allow you to design pretty winter furniture.
Better yet, the Christmas spirit will settle on your island from December 15! All the trees on your island will be decorated with fairy lights. You can then shake them to make Christmas tree balls fall, which are very useful for making Christmas furniture.
Note that since the November 2021 Update, new items have been added.
Make a perfect snowman
And yes ! It is possible to roll the snow like in real life to make a great snowman! Be careful, his name is Yétiti and he is very much alive. To thank you, he will give you crafting recipes to make Arctic furniture!
Northern Lights
And yes... here's a nice surprise to discover in winter on Animal Crossing! It is possible to observe aurora borealis in the sky.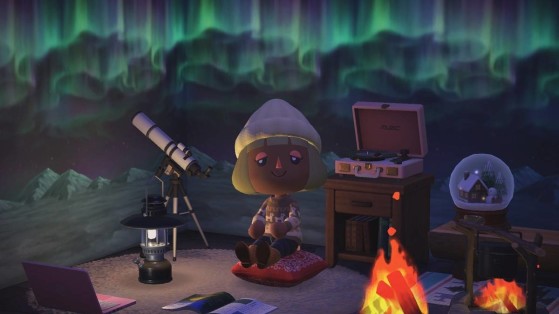 New Year's Day
On the evening of December 31, you can celebrate the New Year with a stunning countdown and fireworks! Don't forget to visit the Soeurs Doigts de Fée shop to find a festive outfit, as well as the Nook Stop to order dishes worthy of a festive meal!
The 8 seasonal items not to miss
Here are all the items you can pick up via the Residents' Office Nookstop terminal . Just go to the Nook Shopping and then to the "Temporary Items" tab using the L and R buttons on your joycons. Once the object has been purchased, you will receive it the next day by post. Be careful, you have a time limit to recover these objects related to the end of year celebrations.
Winter Solstice - December 15-21: In the Northern Hemisphere only, you can collect an Aurora Borealis Wall, Winter Sweater, Special Soup, and Yuzu Bath!
Summer Solstice - December 15-21 : In the Southern Hemisphere only, you can pick up a Sunflower Rug, Sunflower Wreath, Flower Pole, and Sunflower Sunglasses.
New Year - December 26 to 31 : a glass of champagne to hold in your hand (possibility of toasting)
Nochevieja - 26 to 31 December : a dish of grapes to celebrate the new year,
Omisoka - December 26 to 31 : A bowl of festive ramen,
Donuts - December 26 to 31 : New Year's Donuts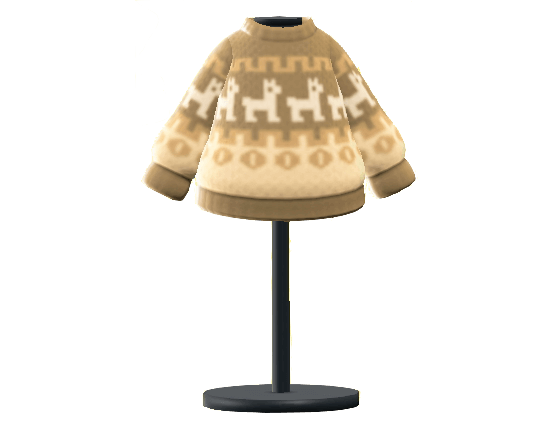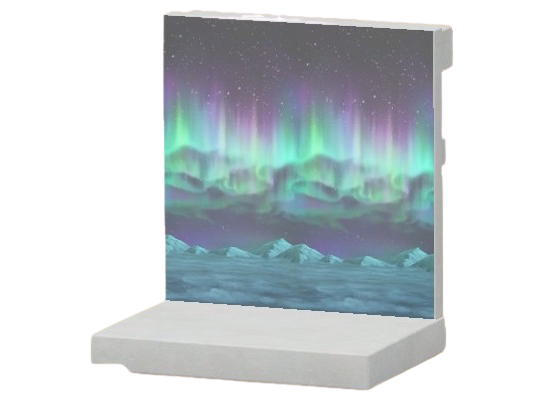 The new profile icons on Nintendo Switch Online
If you are a Nintendo Switch Online subscriber, then you can earn points to then purchase unique Animal Crossing-related profile icons! The rewards simply correspond to the birthdays of the inhabitants of the month of December:
December 1: Laflèche + Mike

December 2: Donkey-Lise

December 3: Claudius

December 4: Robie

December 5: Kanga + Loran

December 6: Gary

December 7: Lourant + Phébus

December 8: Eloise

December 9: Sonya

December 10: Tom

December 11: Manfred

December 12: Condor

December 13: Noémie

December 14: Luppa

December 15: Mozzar

December 16: Gaby

December 17: Figaro

December 18: Pierrot

December 19: Chief

December 20: Rougepif

December 21: Sophie

December 22: Narcissus

December 23: Ken

December 25: Star + Ruby

December 26: Chavrina

December 27: Mirza

December 28: Beautiful

December 29: Eddie + Toto

December 30: Bonno

December 31: Ishmael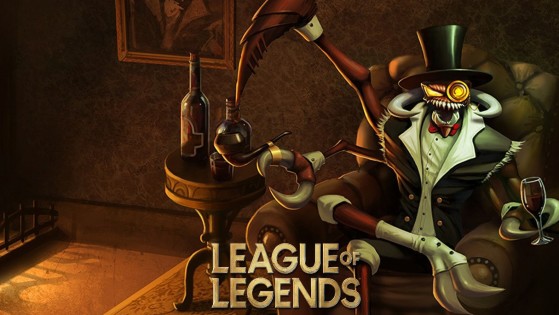 While some champions got buffed hard during the preseason as they returned to the front of the stage, others had a severe nerfs, going from ok tier to abyssal tier. This is unfortunately the case of the character mentioned in this article, who is currently in great difficulty.