In June 2021, Hokko Life was released in Early Access on PC to the delight of Animal Crossing New Horizons fans. The resemblance to Nintendo's flagship title is no secret, not even for the developer, who has however been able to show that a small independent game could offer some improvements to big titles like ACNH.
Hokko Life Release Date and Platforms
After more than a year of tweaking in early access and a few thousand positive reviews on Steam, Hokko Life will finally be released in final version on several platforms!
Hokko Life will be available on September 27, 2022 on PC (Steam), Nintendo Switch, PS4 and Xbox One

It is developed by Wonderscope (independent studio based in Sweden) and published by Team17. If you don't know Team17 yet, know that the studio is behind the development and publishing of many successful games like Overcooked, The Escapists or Neon Abyss.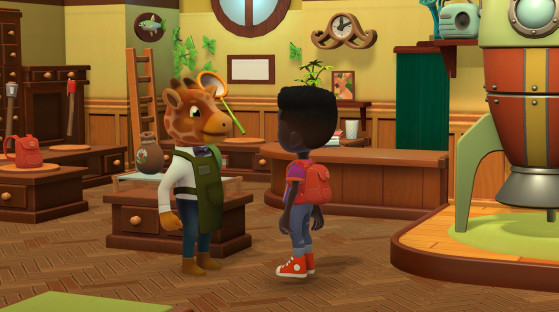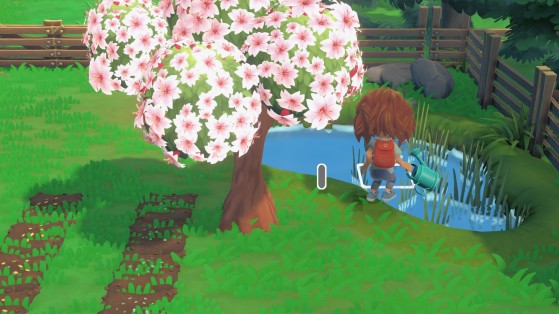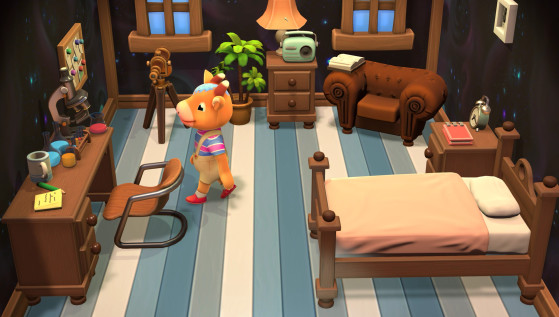 Hokko Life: what is it and why compare it to Animal Crossing?
If Hokko Life is so much compared with Animal Crossing New Horizons, it's because it offers similar gameplay with animal neighbors and a whole host of relaxing activities to do on its island: fishing, decoration or even crafting objects. . If it also resembles farm games like Story of Seasons or My Time at Portia due to its colorful and attractive design, Hokko Life is precisely not a farm game. Here, no cattle to raise but sometimes a few crops to plant and harvest. Be careful, unlike Animal Crossing, the time is not based on real life and it is possible to advance it regularly. However, the game features a whole system of seasons and weather.
ACNH being the game that made the biggest impression in 2020 on Nintendo Switch, it is therefore normal that many players refer to this famous title to talk about Hokko Life. Far from being a plagiarism, the latter therefore offers various things to do such as:
Develop a charming rural town so that all inhabitants are happy,

Craft and build furniture and other objects,

Decorate your island and home,

Catch a multitude of different fish,

Capture various insects,

Change clothes and customize your avatar,

Plant some vegetables and flowers and then harvest them,

Talk to locals and develop your friendship with them,

Collect wood, stone or shells to craft useful materials.

Where Hokko Life stands out the most is in its possibilities related to crafting and decoration.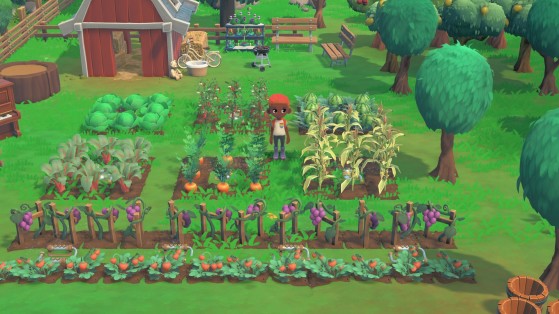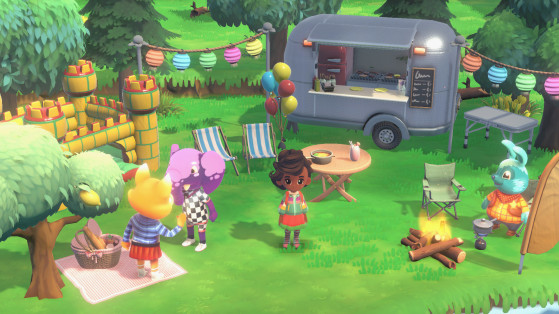 In the meantime, you can always let yourself be tempted by Dinkum, another Animal Crossing-like game, available for a few days on PC.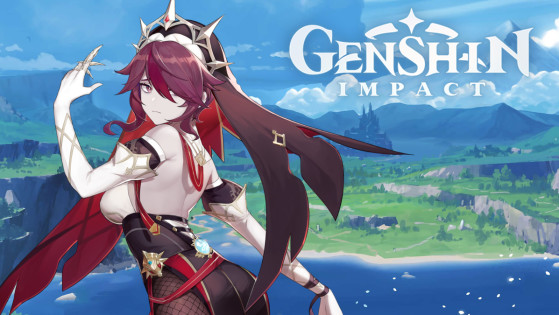 If you're looking to power-up your Rosaria here is our complete guide from artifacts to weapons.