The Red Dead Redemption 2 trapper is, like the fence, a trader of accessories and clothing to which you will have to bring the fruits of your hunting session in order to unlock unique clothing, such as the legendary bear head hat. But to do so, you'll have to get your hands on this old man.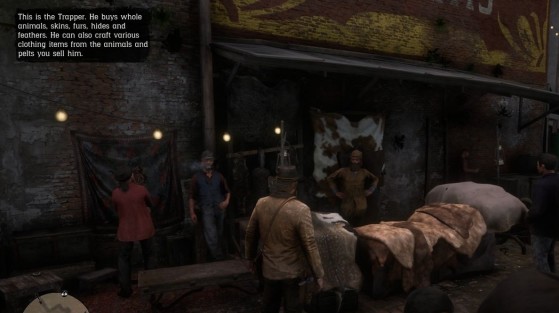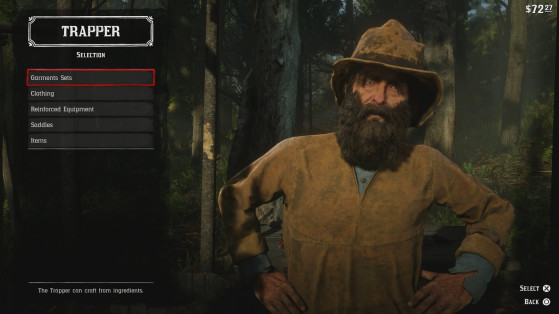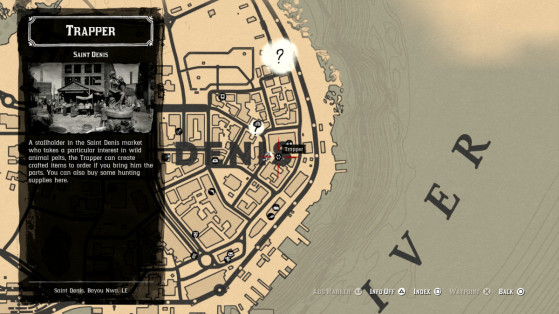 The trapper is located in the town of Saint-Denis, in a market stall. It also has mobile shops indicated on the map with an icon. It can be found at one of these positions:
West of Elysian Pond, before the rail intersection, just above the "VE" of "New HanoVEr" on the map

East of Strawberry, between Riggs Station and the Dakota River

Western edge of the map, west of the Big Valley

Southwestern edge of the map, along the river, west of Thieve's Landing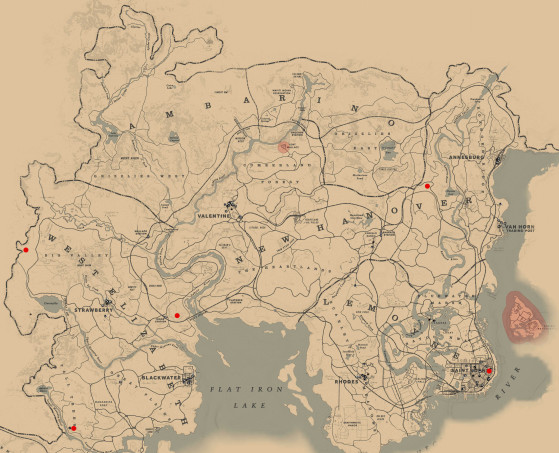 When you find the trapper, you have to sell him your legendary animal skins, it will unlock special outfits that will make you a real Davy Crockett. Be careful, these services are not really cheap and you will need a lot of money to look like a real Western Legend.
Written by Robin "Raiden" Bouquet. Translated from French by Millenium.us.org.