The latest update for Red Dead Online, the online component of Red Dead Redemption 2, features the Bounty Hunters Expansion and comes with a slew of other new items and upgrades.
The RDR2 Title Update 1.24 / 1.26 was released on Dec. 1, and it's 5.3 GB on the PS4 and 4.9 GB on the Xbox One. It's available via backward compatibility on the Xbox Series X & S and the PlayStation 5. Here are the highlights from the upgrade:
Bounty Hunters Expansion
The biggest component to the upgrade is the Bounty Hunter's expansion, which expands the Bounty Hunter roles and provides an additional ten levels of progression.
The update has new targets, including legendary bounties, new free roam missions, new posters, new weapons, and new skills to unlock.
Once a player reaches Bounty Hunter Rank 30, they'll still accumulate Bounty Hunter XP, which can then be traded for RDO$.
To start the new levels, simply purchase the "Prestigious Bounty Hunter License" from the Bounty Board in the game. It costs 15 gold bars. Newbies can take 5 gold bars off the Bounty Hunter License, and all Bounty Hunters get 40% off all Bounty Hunter items up to a rank of 20.
New Outlaw Pass
The update also added Outlaw Pass No. 4, which features new emotes, outfits, camp upgrades, and other items. The pass costs 40 gold bars and comes with warm clothing, new skill pamphlets for satchel and skill, bonus cash, and gifts.
New Horse Coat Variations
The Mustang has four new variations:
Buckskin

Black Overo

Chestnut Tovero

Red Dun Overo.
The Missouri Fox Trotter has four as well:
Blue Roan

Black Tovero

Buckskin Brindle

Dapple Grey
Standalone Game Now Available
Red Dead Online is also now available as its own standalone game, for $4.99 until Feb, 15, 2021.
Miscellaneous Discounts 
The update includes extra rewards and discounts. All players will get 2,000 Club XP and 2,000 Bounty Hunter XP for the first week of the update, and players who rank 5 or above will get a treasure map. Players rank 10 and above will get a free ability card update of their choosing.
Other discounts include: 
30% off all Stable Slots

30% off all Repeaters

30% off all Pistols

30% off the Schofield Revolver

30% off all Horses

30% off all Saddles and Improved Saddles

30% off all Coats (except Legendary Animal clothing)

30% off all Vests

40% off all Outfits including Role Outfits
Miscellaneous Upgrades
The update has a lot of random gameplay fixes and other little things that players might not notice. For example, players can now skip the Red Dead Online intro mission after creating their character. 
The advanced camera is now available on a horse, and players can choose stubble or no stubble with a beard on their character. There's also a new gun spinning management menu so players can practice their gun spinning moves.
Image Source: Rockstar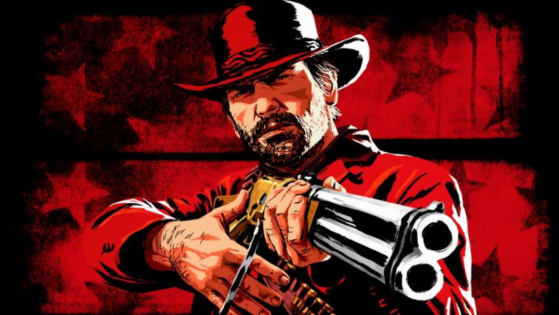 top-games
RDR2 on PC has been widely rumoured for some time, especially with the launch of Rockstar's new game launcher, but now it's official — the epic Western will indeed head to PC in just over a month.