It's pretty easy to forget that Teamfight Tactics was released less than one year ago. With Rise of the Elements, the complete overhaul of the game somehow gave us the impression that we were leaving a second season, like if we were playing League of Legends.
New traits, new champions, new items, new Little Legends — TFT is keeping an incredibly sustained pace, flourishing with new content that's keeping us interested and entertained.
A few weeks ago, with the official release of Set 2, Riot Games invited some of the best players and streamers in the world to play together — and it honestly felt like if it was a testing tournament.
Later, TFT Product Lead Richard "MapleNectar" Henkel confirmed that Riot Games was intending to develop an esports scene on TFT.
"The hunger is definitely there—the proportion of ranked to normal games of TFT is 4:1, and the mode is incredibly resonant in some of our most competitive regions like Korea," Henkel said. "We want to provide an experience worthy of the players that have dedicated themselves to being the best in the world."
However, while we knew that they were doing something in the shadows, we had no clue of exactly what.
We do now have the confirmation that TFT esports scene is on its way.
We don't have any more information on the subject, whether it's about the format, the scene itself, or possible start dates. We'll keep you updated as soon as the news drop, so stay tuned!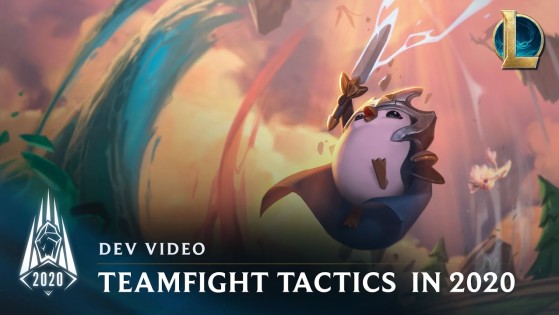 In a recent video, Lead Producer Dax Andrus, and Lead Designer Stephen Mortimer gave an insight about the future of Teamfight Tactics. The set 3, as well as the mobile version of the game, should be released around March.