In a time where esports have become increasingly accepted by the general public, all whilst they attempt to establish their own identity behind the scenes, their proximity to traditional sports remains a pertinent question. Whether they ultimately are or aren't sports is not for us to decide; we're only interested in some of the common ground they both inhabit.
Take esports competitions, for example. While tournament organisers have long held the keys to the castle, using different titles to put on a show, the developers themselves — the original creators of titles that esports have been built on — have only just begun to run their own events, signalling the start of gradual shift in power that promises to continue for a long time.
Currently acting as a federation, though more in name than in practice, Ubisoft's esports division exhibited a desire to take total control over its professional circuit at the start of the year. So, a process of regionalisation changed the scene as we knew it. In order not to complicate matters, the Brittany-based studio settled on a professional pyramid that borrows heavily from European football following an amicable departure from ESL, who had run almost everything up to that point.
The result: a regional-first division, such as the R6FL in France, not unlike Ligue 1 in football; the Challenger League, similar to the Europa League in nature; the European League, which takes the best teams from the prior season's Challenger League, and which is extremely similar in nature to the Champions League.
In all, it's an incredibly open circuit with several similarities to the world of football, and is in stark contrast to some of the franchised leagues that have sprung up across esports in the last few years (Overwatch League, Call of Duty League, League of Legends' regional leagues). And it's also one that now looks to make further strides with the appearance of national selections.
So, why go to all this bother? Well, for the spectacle, evidently. The football World Cup and the Olympic Games, both international events, are the current pinnacle of passion and entertainment; and they remain the two most popular and engaging sporting events in the world today.
We all know one or two people like this: friends who don't necessarily like football, but are the first to break out their flags when the national team plays at an international tournament. A move towards countries playing each other, putting their national pride on the line, rather than international teams that are endemic to esports, may considerably boost an event's reach.
That, it seems, is what Ubisoft has clearly understood. And that's surely where the idea for a World Cup originates from, a tournament looking to eventually establish itself as the marquee event to fans. One greater even than the Six Invitational — the current World Championship — which has hosted the best teams (not countries) in the world since 2017.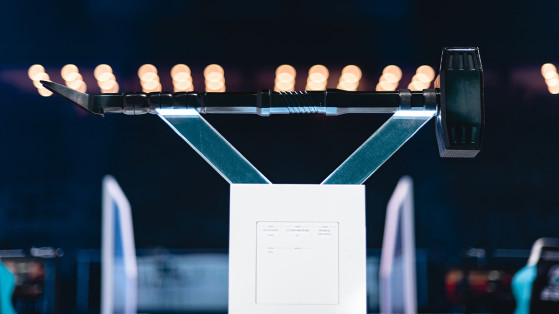 How will this impact the game?
Ubisoft is not the first developer to launch a world cup for one of its titles, having already done so with the Just Dance World Cup for its famous rhythm series. Even still, this sort of event is still fairly new ground in esports.
In the current esports landscape, a good example would be the FIFA eNations Cup, in which a French side affiliated with the French Football Federation (FFF) and selected by Fabien "Neo" Devide won the inaugural edition of this form of World Cup in 2019. Riot Games, creators of the ever-popular mainstream title League of Legends, for their part have made little secret of their desire to put on a similar type of event for their audience, and have already begun to make preparations.
If you're looking for how this type of tournament might play out in an FPS, look no further than Overwatch. Since 2016, the Overwatch World Cup has crowned the best country in the world each year (Korea has won it three times already), and in countries like France, the national side's performance has been brought up in some very interesting places.
Denis Masséglia, a member of the French National Assembly, congratulated the Blues for their fourth place finish in 2017. And who knows, without this performance, the word Overwatch may never have breached such a prestigious chamber as the national congress.
Returning to public opinion, it's already clear what an event like the World Cup might bring to Rainbow Six. After all, most countries are filled with citizens that are proud of their origins and their athletes. Culturally, countries love players that win. No matter the sport or the athlete, once a player puts on the national jersey, or raises their country's flag in triumphant celebration, people stand up and take notice.
Ultimately, one year down the line, the players in a country's national Rainbow Six team bares little importance. Nor does the quality of the games they were involved in. If they win, they're sure to be mentioned by traditional sources in the national media, a collaboration of national pride and the adoration of a champion.
That's the most important point, as it's a lot easier — as much as for traditional media as the general public — to talk about the World Cup and the national side rather than the Six Invitational, which features teams such as SSG, G2, and Penta — words that are as far from their daily vocabulary as it gets.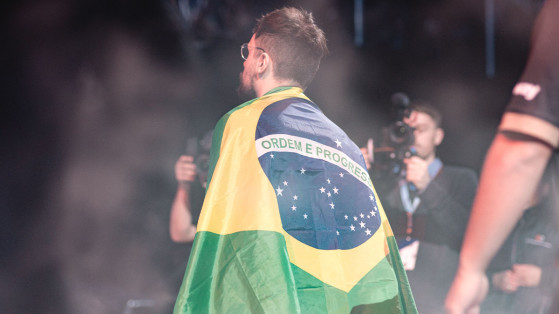 But while Ubisoft has decided to promote its World Cup, it could also be for another reason, one that is more economic this time: to satisfy their original fans and, consequently, their original consumers. Let's go back a step: more than any other event up to this point, the Six Invitational has done an awful lot for Rainbow Six Siege.
Serving as a culminating point in the calendar, it is what Worlds is to League of Legends, or the Super Bowl to American Football. It brings so much to the scene as it serves as the premier entry point for viewers interested in the game each year. It also serves as a sort of certification, attesting to the game's legitimacy to major players in the industry, stating that, "acknowledge what we're doing. We know how to fill a room and put on a one-of-a-kind show too, so give us a seat at the table. We have the resources".
It was in this vein that the most recent Six Invitational to date played out last February. Alongside huge new announcements and posts about the future of the game, there was a very important point: a financial dedication to its competitors. With the prize pool increasing from $200,000 in 2017 to $3M in 2020, the latter is an undeniable indication of Rainbow Six's annual growth.
And if there's one thing that has played its part in growing the game, it's the financial power of the Siege community. With development in mind, Rainbow Six quickly joined the ranks of other titles with competitive aspirations that offered in-game cosmetic purchases to its players. Virtual keys, weapons skins, and team-coloured org skins for operatives: all of these cosmetics allowed Ubisoft to build up a tidy kitty, most of which served to increase the Invitational's prize pool.
Now that we've seen how well Ubisoft can run an event like the Six Invitational and we're aware of how significant a contribution the community makes, what about the World Cup? Simply put, there's a serious risk that it may overcrowd the calendar.
National anthems played with a full orchestra, colossal national sides from all the main competitors featuring their best players, an audience wrapped in flags, unrestrained emotion, and exhilarating match-ups: it's all there. You'd be able to cut through the excitement with a knife, no doubt about it. It would be paired with new in-game cosmetics, why not even sell each country's national shirt? Anything is possible.
And as fans may find it difficult in this landscape to choose their favourite side from a selection of teams that rarely have geographical or socio-political connections, being able to support a country and buy their merchandise will simplify things considerably. There's a chance that Ubisoft may portray the Rainbow Six World Cup as an event like any other. Quite the contrary, as it should be just as important — or maybe even more significant — than the Six Invitational, and it's for that reason that this announcement is so important.
More entertainment than competition?
Behind these promises of unbelievable moments lies a wealth of questions, lurking behind the scenes. By putting forward an event based on the idea of exhibition and national pride, Ubisoft must now walk the balance between competition and spectacle. They cannot afford to favour one over the other, at the risk of upsetting too many people.
The first instance of this appears when choosing each country's selectors, who make up a selection committee. They are known as Team Managers, there are three of them, and we know that they are each chosen by very different means. Let's start with the ones that Ubisoft chooses directly.
What will the criteria be when choosing them? The most decorated coach? The most popular person in the community? A content creator with no ties to the game? It's almost certain that Ubisoft will make the best decision possible in each instance, as the quality of the matches will depend on their choices. But even still, the process remains a bit hazy.
The same also goes for the community-selected Team Manager. Though they play a key part in building up the game's reputation with the general public, content creators wield significant power nowadays —sometimes having a much greater say than esports insiders, players, and coaches in the first place — so giving them the ability to steer a community towards a certain choice, or even becoming a selector themselves, may prove rather controversial.
After all, it's a bit like letting a completely random person on the street choose the USA Basketball team, based purely on the fact that a bunch of influential content creators they know vouched for them. This method provides neither quality nor legitimacy, other than giving a known crony of people who know next to nothing about esports a deciding say. They are content creators and casual streamers above all else, products of a completely different environment to the professional scene.
Giving the professional players and coaches a vote for the third Team Manager appears to be a lot more reasonable and legitimate, provided they've already cut their teeth in a regional league. Players and coaches at that level should, in principle, be best positioned to know who to include in a side when taking roles, operatives, playstyles, and other factors that might impact a professional side into account. Yet they are still not immune to elements of cronyism and must still adhere to professional standards when it comes to making the right selection.
Individually and collectively, the three selectors for each participating nation must settle on five players to put forward. This is no easy feat, especially for a country like France, where high quality candidates are everywhere. However, whether this is a worthwhile complaint is a completely other matter entirely.
Ubisoft may have already have consulted professional teams about how best to implement it, but logistically, running a World Cup right in the middle of the competitive calendar could cause absolute mayhem.
Other than having to overcome a team-centric mentality — in football, for example, rivalries between some players from competing clubs has a tendency to influence the national selection — finding the time to train with your country is sure to be an issue.
To be able to prepare in advance for the Summer World Cup, players called up to the national side must either practice with their countrymen in their free time, and therefore have less time to relax during the season, or have their practice eat into the time they would usually spend playing with their actual team, in which case their org should be compensated.
There is another solution — one that is much less attractive admittedly, though one that may prove effective in the wait for a better alternative (such as taking further inspiration from traditional sports and having international breaks, with national camps and international friendlies). Players would only ever play together just before the event begins, in which case the quality of the matches would be much weaker than if teams had time to prepare and grind together.
This is one of the most hotly-debated topics in the scene, and if the World Cup becomes a recurrent feature of the calendar, one that must be resolved to get the most out of the event.
Other issues
In the announcement, a list of nations who would be directly invited to the event was unveiled. Amongst these countries, the omission of Finland was rather notable, and for good reason. The Nordic powerhouse has played a significant role in producing its share of stars and champions.
What of Uuno and Kanto from G2 Esports? What about the previous winners from this northern tundra? We'll have to forget about them, unless they manage to qualify through conventional pathways. In any case, Mexico's inclusion, in the place of a historic nation like Finland, is just as controversial in itself.
But let's move past that, as at the end of the day, these details pale in comparison to the serious hurdle that impacts this tournament organiser as much as any other: the question of the Covid-19 epidemic.
When is the right time to start putting on events again? Right now it's impossible to say, and Ubisoft's decision to remove the offline component of its coming November Major well in advance was certainly not coincidental. It will now be split into regions and played out online, just like the August Major, which was won by BDS Esport's all-French line-up.
With this question looming, Ubisoft will find it hard to set a date and location for its World Cup. In the original announcement, Brazil was noted to be the host country. But as the country struggles to deal with the political and health ramifications of the virus, this option has quickly gone up in smoke — a very logical decision.
And while it may seem unlikely, if the World Cup has to be played out online because of the confinement and the masks that have characterised the summer, it would lack the pull that a international gathering of this level of talent should have.
There's always the option of a private LAN, played out behind closed doors. But why even bother in that case? Ubisoft and their pet project face a race against time, with a formidable foe snapping at their heels: a global pandemic, an enemy that shows no sign of running out of steam.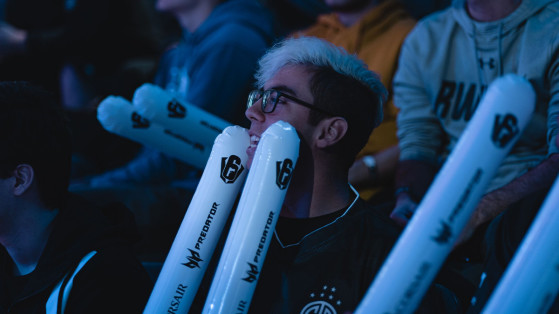 When you step back and see an event like Ubisoft's proposed World Cup for what it is, it become an abundantly clear embodiment of the developer's desire to establish their game as a premier title in esports.
However, they must be careful to make the right decisions and not sabotage all that they've worked for up to this point. After restructuring its professional circuit at the start of the year, Ubisoft were looking to display their proficiency and show that their game is worth the while.
It's now up to them to make it as clear and easy to follow as possible, visually speaking. Any event that makes just one more person talk about Rainbow Six is sure to be a good thing. Esports make their advancements gradually, through events of this stature.
There are no small victories in esports, just more small steps forward.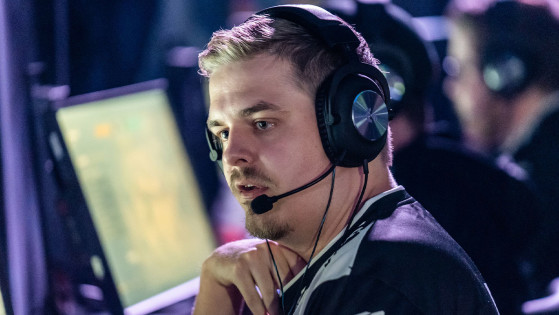 esports
A pure product of the Arctic Circle, the world's best self-proclaimed player of the Rainbow Six scene confided to us in all simplicity.
Photos: Ubisoft