Surely there have been times when you have played a game and not be able to recover your save or just your character by replaying the same game through a second device. This is where cross-save comes in, which allows you to take advantage of your data from one platform to another. A very practical feature, but which isn't necessarily sufficiently exploited. The other functionality that we will discuss below is the notion of cross-play which allows players on a console to play with players on PC or another console from another manufacturer.
Why are we talking about cross-play and cross-save?
The game signed miHoYo has these two features. Indeed, Genshin Impact allows you to play with your friends regardless of your platform. However, you will need to have reached Adventure Rank 16 and do some quests to gain access.
Regarding cross-save, it's also available, but only between the mobile versions (iOS and Android) and the PC version of the game. No cross-save possibility if you play on PlayStation 4.
Summary table
| Platform | Cross-save | Cross-play |
| --- | --- | --- |
| Pc | Yes | Yes |
| PS4 | No | Yes |
| ios | Yes | Yes |
| Android | Yes | Yes |
We remind you that the game will also be available soon on Nintendo Switch.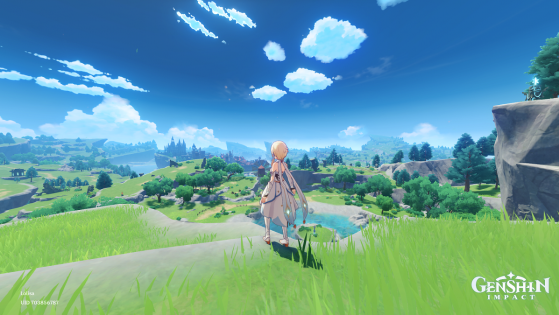 It's official, Genshin Impact's success is well established. In two weeks, the development studio miHoYo reimbursed the entire cost of developing its game, more than $100 million.
Original content by Donovan"ZeroAk" Plault.