If Vancouver Titans recently announced the last player of its Overwatch roster, this wasn't the case for London Spitfire.
The English organization has announced to date only five of its players as well as its coaching staff.
The latter will be composed of Justin 'reprize' Hand, in the position of Coach. He will also be assisted by Mads 'fischer' Jehg and Xavier 'Commander X' Hardy, both Coach and Assistant Coach for British Hurricane, the London Spitfire academic team.
General promotion for British Hurricane
Only the first rookie, Jeffrey 'blasé' Tsang, wasn't part of the London Spitfire academic roster last season. He joined the organization on December 26.
If blasé is only 21, he already played two Overwatch League seasons with Boston Uprising and then Houston Outlaws. He was also trained by Gladiators Legion in 2018.
The second player announced isn't a big surprise. Riku 'ripa' Toivanen was part of the British Hurricane since December 2019. After an impressive individual performance this season, it was only natural for the Finnish support player to join the original squad.
This isn't the first OWL experience for the player, who also played for the Los Angeles Gladiators in 2019.
The third player who will have a support role is Kristian 'Kellex' Keller.
While his experience with Toronto Defiant quickly ended, this season is a real second chance for the Danish player. He was also part of the British Hurricane last season, and automatisms shouldn't be very difficult to find with this line-up in place.
Same thing for the tank line which will be kept intact, with the two phenomena straight from the academic team: Hadi Daniel 'Hadi' Bleinagel and Mikkel 'Molf1g' Djernes.
British Hurricane was greatly rewarded after a perfect season — which ended with the team winning 4-0 in Gauntlet Europe of the Overwatch Contenders.
A departure that raises questions
If we thought that rosters complemented each other, it was without counting on a shock announcement from the London organization: Tae-hoon 'Fuze' Kim wouldn't be continuing the adventure with them.
A risk-taking that was surprising since two DPS players are still missing to complete the team and speculation is running high. This, especially since the transfer window for free agents closed yesterday.
Why then such a late unveiling? London Spitfire waited until January 5 to announce the composition of its roster.
Perhaps we should expect a recruitment of SparkR to keep the British Hurricane core. The young player could be eligible for a place in the Spitfire team.
We'll probably have the answer in the next few days. The season is expected to begin shortly after BlizzConline at the end of February.
Original content by Chloé.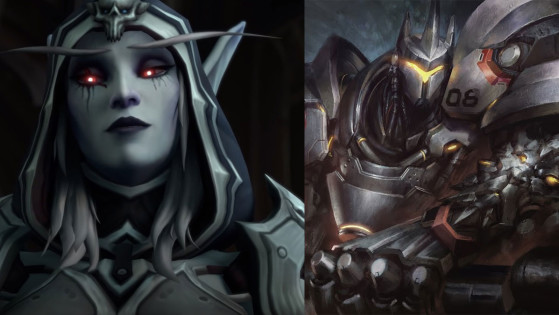 Waves of bans are rare and exceptional in Blizzard games. During the week of December 28, 2020 to January 3, 2021, more than 60,000 accounts were closed on the Chinese servers of Shadowlands, WoW Classic, and Overwatch.