2021 is an interesting turning point for Activision Blizzard, and even if the news mentioned in this article only concerns Chinese players, it may also serve as a warning to American and European cheaters. The company has chosen to ban more than 60,000 accounts from World of Warcraft: Shadowlands, World of Warcraft: Classic and Overwatch during the week of December 28, 2020 to January 3, 2021.
World of Warcraft: Shadowlands & Classic
According to information officially released by Blizzard China, a total of 26,927 World of Warcraft: Shadowlands accounts were banned during that period. Three rather general reasons have been given:
20,980 accounts banned for cheating

1,302 accounts banned for abuse of in-game chat

4,645 accounts banned for other abuses
On the WoW Classic side, a total of 22,056 accounts were banned during the same period. Four reasons have been given for this, which include many abuses that aren't detailed:
20,618 accounts banned for cheating

942 accounts banned for abuse of in-game chat

142 accounts banned for fraudulent in-game activity

354 accounts banned for gaming fraud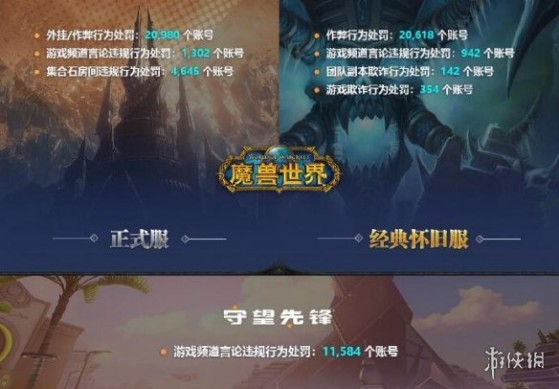 Overwatch
Finally, Blizzard China's Overwatch team worked to ban a total of 11,584 accounts for abuse of in-game voice chat and text chat. A rather huge number when you consider the scourge that these chats can represent on the Western side.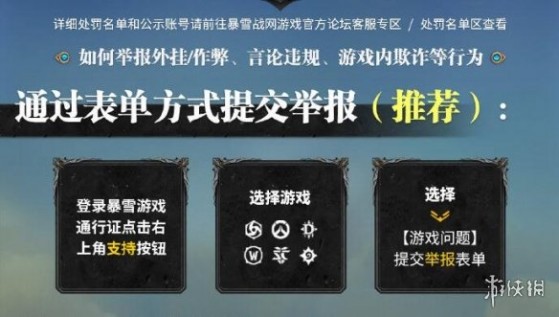 It's rather surprising that Blizzard is communicating so clearly about a ban wave in such a short period of time, at least we're not used to it from Blizzard US and Blizzard EU. According to multiple comments gathered in response to the Aliz123.net article, it's an initiative that is very much appreciated by the community of each of these games.
Let's not forget that the lack of communication on this subject from Blizzard in the western world doesn't indicate that no action is being taken. On the contrary, in the middle of last year, developers announced new measures to counter the unpleasant influx of bots on World of Warcraft, for example.
Original content by Laerezh.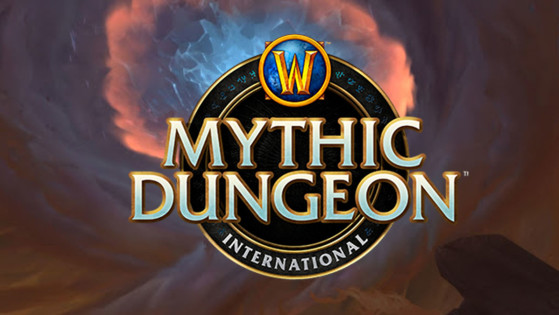 Blizzard has revealed the details of the World of Warcraft: Shadowlands Mythic Dungeon International 2021 and here's everything you need to know.