You are absolutely not dreaming, a battle pass will appear on World of Warcraft, starting by being tested on the PTR (test kingdom) in the coming days. And hang in there, it's even totally free! One might wonder where is the scam, new cosmetic content for free WoW and not a 50€ mount, how come? This new system called the counter is a real cosmetic revolution that will land in the game. A kind of more accessible black market that encourages players to connect and play, and rewards them for doing so. This seems normal for many games, but for World of Warcraft it is rather unexpected. And there is currently nothing bad to say about this famous counter. A win/win system for players as for Blizzard? We sign directly.
A simple concept
A counter will appear in Stormwind as well as in Orgrimmar. The principle is quite simple. A new currency will be introduced: denarii. You can get up to 1000 per month, 500 by logging in within the month, another 500 by completing various in-game activities like doing M+, raids, quests or even doing emotes in Alexstrasza, you got it, just playing WoW. These funds can be used at the counter to obtain content from an entire monthly list available, which will rotate every month.
Unpublished transmogs, old objects now inaccessible (pre-Cataclysm for example), or even mounts from the Blizzard store, the content available is worthy of a black market, and the choice is yours to spend your money or keep them for the month after. And if you want multiple things in the counter but it's too expensive, no problem, you can keep one of these hot items coming back next month. A new way to customize your characters and get potentially paid content, and all for free.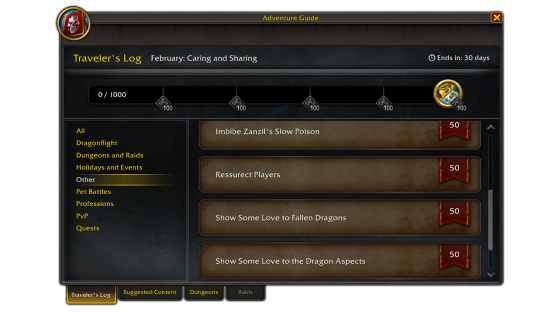 A revolution ?
When Blizzard announces new cosmetic content in general, we can expect to see a package of 3 mounts for 60€ in the in-game store. But this is a brand new completely free feature that has just been announced, and everything looks so good on paper that one might wonder where the catch is. Blizzard has found a way to make it a little more worthwhile to subscribe every month to play World of Warcraft, by incentivizing and rewarding the player for logging in and playing the game at no cost to Blizzard. More connected players and more in-game rewards, a victory for each side and good news for everyone.
Arriving very soon on the test realms, the new system seems to be unanimous among players, and Blizzard even promises other new features along these lines, in order to "enrich our collection and express wherever you go on Azeroth" . Dragonflight continues to be the near-perfect expansion so far. Season 1 officially arrives tonight and a shower of new content will still arrive, we are not likely to let go of WoW anytime soon, enough to store a lot of money for this new counter.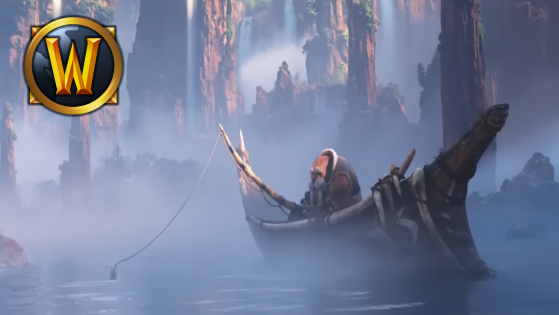 A German streamer achieves the feat of leveling Dragonflight 60-70 in record time. A little ingenuity and above all a lot of money, back on the method that made him the fastest player in the world!