We find on stage:
Jay Maguire - senior producer sur World of Warcraft.

David Rovin - sound supervisor.

Brian Farr - principal sound designer.

Glenn Stafford - senior composer.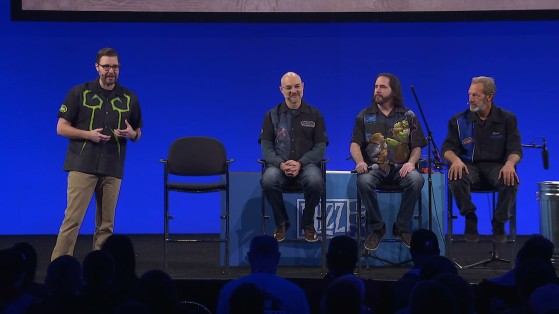 By sharing their own experiences, all speakers emphasize the importance of perseverance for someone who is willing to pursue these kinds of careers.
For those who work in Warcraft games, respect for the past is an important point, and it turns out that a lot of nostalgia goes through music.
Glenn Stafford plays some of the iconic music from the Warcraft games and explains how they were built.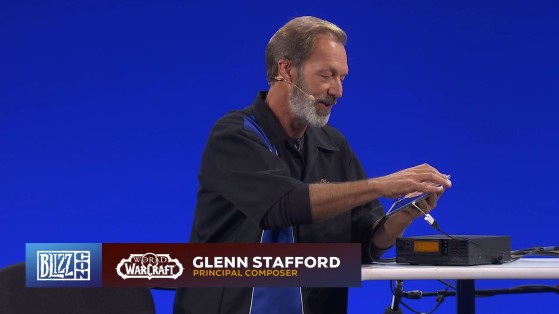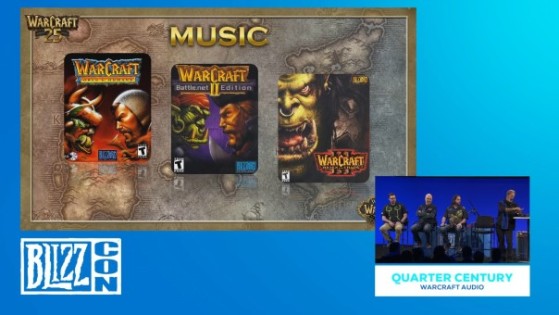 Brian Farr explains the design of sound effects for spells: you have to be able to recognize which power (sacred, empty, arcane, nature,...) is at stake without even having to look at your screen.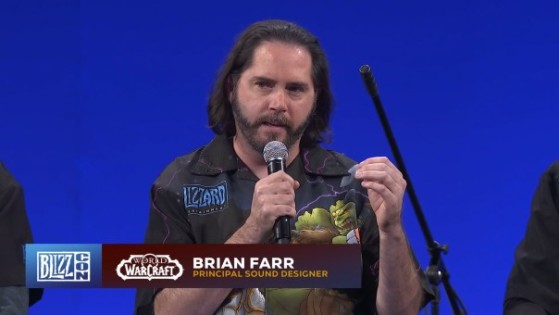 He then explains with Glenn Stafford how the Warcraft 3 Cenarius horn was created on the basis of an industrial foam tube because metal or other "hard" materials did not give satisfactory results. The sound of the frightening gangrenous ransacker was designed from a collection of squeaky and squeaky doors... of a bear.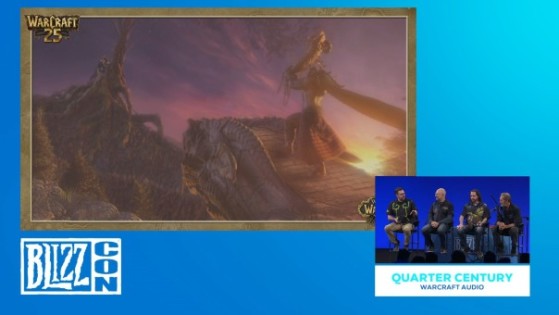 David Rovin explains that he must take the concepts of artists and developers and make music out of them. He keeps a copy of cosmology on his desk to keep in mind how the universe works, built on both nature and magic. One of its objectives is to limit the difference between sound effects and music.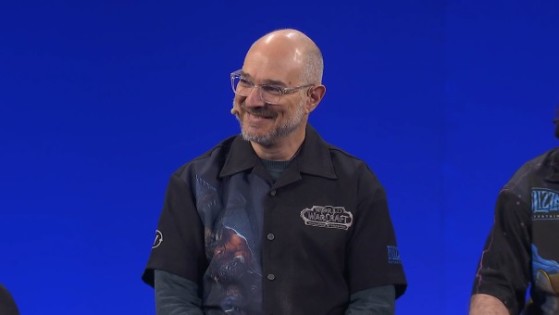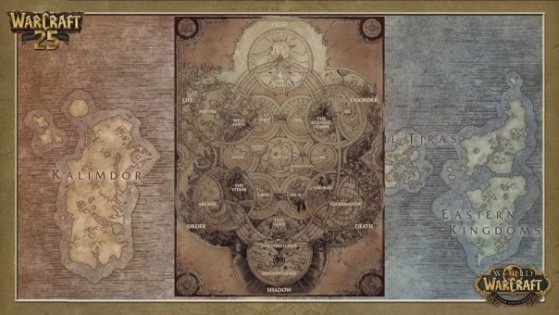 Aaron Craft (sound designer) finally joined the scene to present us with examples of sound productions using PVC tubes and a 'string' bin.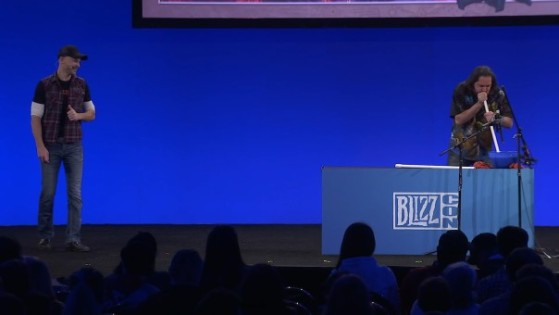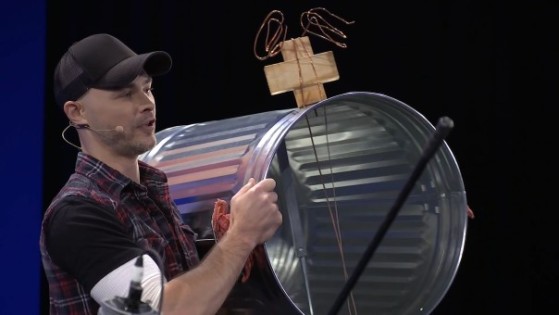 He also says that sounds are worked on from ideas thrown on a board from concepts, emotions or lore in order to inspire, but also to keep the team on track. Finally, he insists on the essential aspect of teamwork in order to obtain a final result that crystallizes all the good ideas that everyone can have.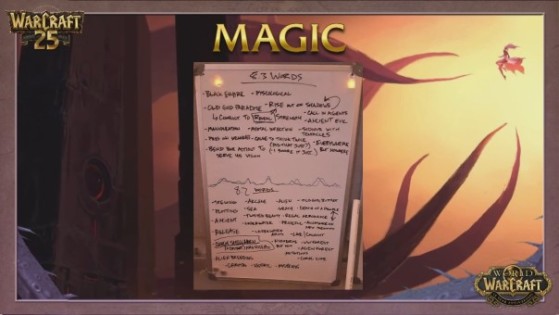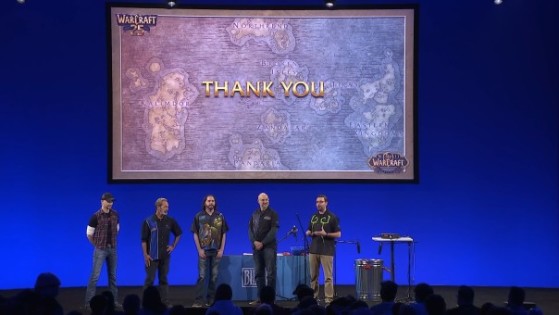 Writted by Sybia - French writter.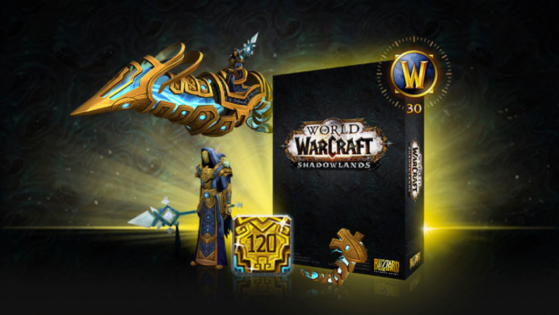 blizzcon
World of Warcraft: Shadowlands is available in the form of three unique ingame bonus offers: the Base Edition, the Heroic Edition and the Epic Edition. Discover the content and price of each one now!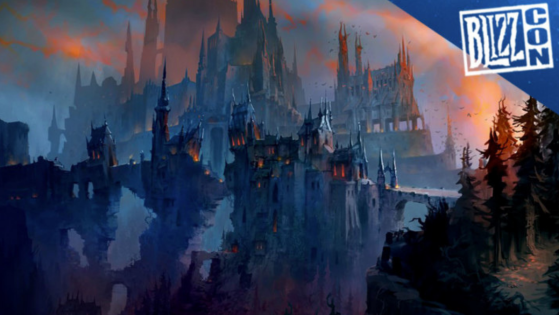 blizzcon
Want to know more about World of Warcraft: Shadowlands? In this article we have compiled all screenshots and artwork available at the moment for this eighth expansion for WoW!