On the occasion of the upcoming deployment of the Dragonflight extension to World of Warcraft and for a few weeks now, Blizzard has unveiled an exclusive third wave of exclusive Twitch Drops for spectators on the Amazon streaming platform. By going to the channel of one of the eligible content creators and watching several hours (not necessarily consecutive) of broadcast, you have the possibility of accessing two almost exclusive items from the Battle.net Store: the Steed of the Winds and the Young Cenarion Hippogryph!
When to get the Steed of the Winds and the Young Cenarion Hippogryph in Drop Twitch?
Obtaining the Steed of the Winds and the Young Cenarion Hippogriff is only possible from Friday, December 9, 2022 at 9:00 p.m. (Paris time) and until Tuesday, December 13, 2022 at 11:59 p.m. (Paris time).
During this very short period, all you have to do is log into your Twitch account and watch at least 4 hours of broadcasts from any content creator playing World of Warcraft and having Drops enabled to obtain the Young Cenarion Hippogryph . By watching an additional four hours (for a total of 8 hours therefore), you will also obtain the Steed of the Winds flying mount. You must, as always, have linked your Battle.net account to your Twitch account.
Also, it is worth mentioning that during the same period, and beyond, a mascot is obtainable by offering 2 subscriptions on Twitch to any viewer on a channel broadcasting World of Warcraft. Doing so will earn you the Ichabod pet, a small harvest golem only available this way and for a very limited time!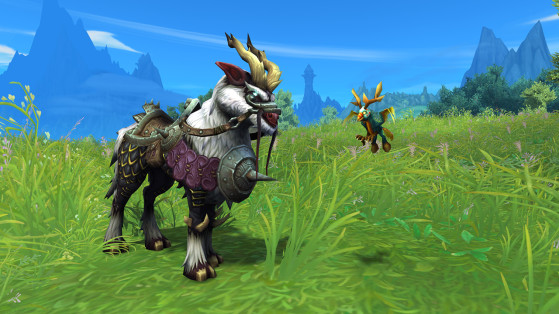 Which streamers are eligible for WoW Twitch Drops?
For obtaining the Drops of the month of December 2022, no precise list exists concerning the streamers eligible to obtain them. In fact, any content creator can choose to activate in their broadcast options the "Twitch Drops" option allowing their viewers (no matter how many) to access these rewards.
Among those who we know will be playing quite regularly when the Dragonflight expansion is launched and have probably activated this option, we count in particular (on the French-speaking scene):
Azgarok

BigBadHater

Celetik

ChoopChoop

Cruelladk

KAOsvmd

kusa

lapi

Malganyr

Mashmhar

Rotiss3ur

Yunathael

ZeratoR

Zoltan

The list is obviously not exhaustive, visit other more unknown streamers and streamers and take advantage of this event to offer them a little bit of visibility!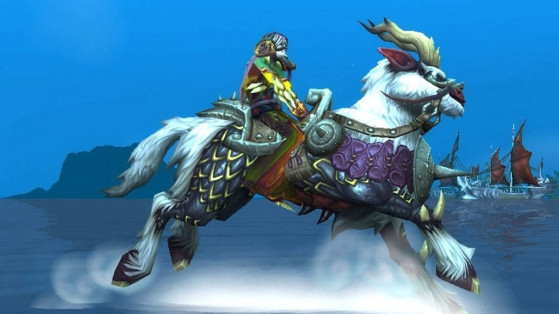 Link your Twitch and Battle.net accounts
As a reminder, to access these exclusive loot you will need to link your Twitch account to your Battle.net account. To do this :
Go to the page dedicated to the management of Battle.net connected accounts

Enter the Account Name and Password of your Batte.net account
Click on the " Connections " tab in the left menu
Click on " Login " at the " Twitch " line
Enter the identifiers relating to your Twitch account then click on " Confirm "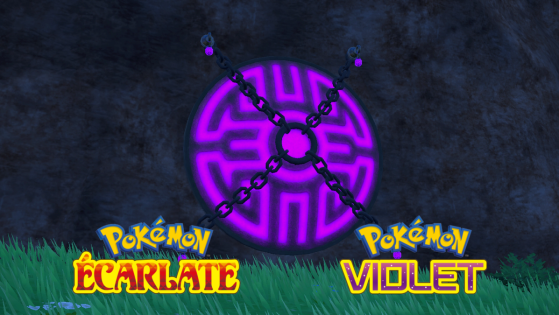 One of the biggest mysteries in all of Pokémon Scarlet Violet is undoubtedly the stakes. Scattered all over Paldea, they have intrigued many trainers and if you're struggling to unravel this mystery, here's what should help you!