And a new record broken in the new expansion of World of Warcraft: Dragonflight! After DoubleAgent and its unusual leveling of neutral pandaren spec harvesting up to level 70, it is today the turn of the German streamer Ungespielt to break the record for the leveling of an extension the fastest in the world , in just 33 minutes , almost without hands, and without killing a mob. Thanks fish!
Who wants fish?
The method used is rather simple and even very simple to reproduce, which leads us to wonder if Blizzard will not intend to change this interaction.
A repeatable daily fishing quest exists southeast of Waking Shores, home to the little rohaarts that fish day and night. Ungespielt simply bought endless amounts of fish until he filled his bags, took the boat to the Dragon Islands, then his dragon to fly away and arrive at his destination, then turned in those daily quests that give XP from level 60 to 70. Non-stop. The process took 33 and 1 seconds. World record !
We can quibble a bit...
While it is true that the method is clever, one may want to discuss the legitimacy of the record a bit. Because if it is indeed the fastest leveling in Dragonflight, it already requires a level 70 character to unlock adventure mode, dragon flight and daily quests. We can also judge the performance of the AutoTurnIn add-on, the real MVP of the record because it really does all the work in reality, even allowing the German streamer to go and do his best trampoline session in full stream while quests surrender.
Either way, hats off to the idea (and the money to buy all those fish). Dragonflight keeps showing all the possibilities of playing the game and even leveling up differently, and continues to be acclaimed in player reviews as one of the best expansion launches. And most of the content only arrives on Wednesday morning, it's far from over!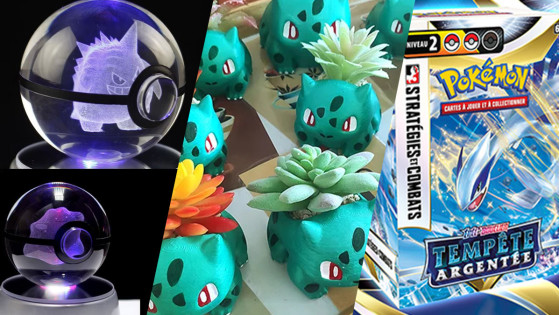 You do not know what to offer for Christmas to your child, spouse or any close Pokémon fan? Here are some original gift ideas that will inevitably make them happy! From stuffed animals to pretty terrariums, including the famous Pokémon cards, there is plenty to do.