Your child is a Pokémon fan but you don't know what to get him among the ton of goodies and other collectible cards that the stores offer? Have you been dreaming of buying something a little more "adult" for your spouse or close license lover for years? Here is a selection of gifts that will necessarily please.
Pokémon cards: beware of counterfeits!
Difficult to navigate with all the extensions and formats available on the Pokémon card side. In general, a child or any other fan of the license will prefer to receive packs of cards called "booster". They contain 10 cards each and are sometimes offered in sets of three (tripack) or in pretty gift boxes (tinbox). Do not hesitate to ask the sellers of specialized stores but avoid prebuilt decks which are especially made for those who would like to get into the real card game.
Beware of counterfeits (which you will most often find abroad or directly online, even on Amazon). It is difficult to spot them but be aware that a pack of 10 cards will never sell for less than €5, for example.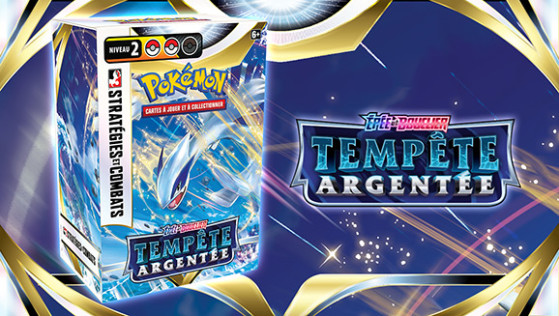 The newest expansions to buy right now are Pokémon GO and Silver Storm.
Pokemon video games
If your loved one has a Nintendo Switch, one of the following Pokémon games could definitely make them happy. Make sure he doesn't already have the version in question of course. Note that there are often two different versions for the same game: this only concerns the exclusive creatures that can be captured inside.
Pokémon Let's GO Pikachu or Évoli (2018): a superb remake of the first generation if you want to introduce your children to the universe,

Pokémon Sword and Shield (2019): the eighth generation of creatures in a region inspired by England,

Pokémon Legends Arceus (2022): the renewal of the license with semi-open world exploration and an adventure in the past,

Pokémon Scarlet and Violet (2022): the two new versions released recently, featuring a full open world and unique creatures from the 9th generation.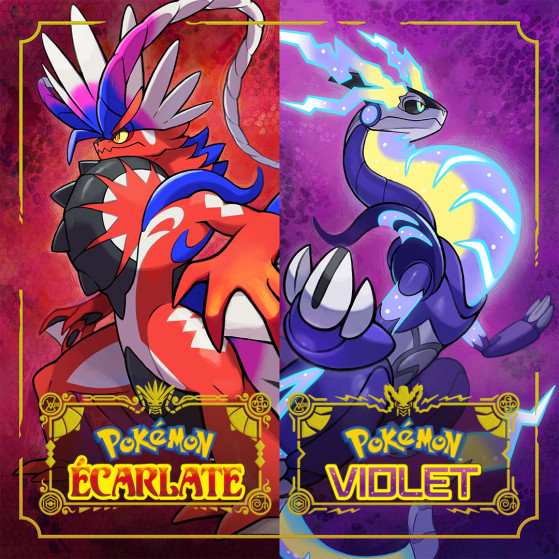 A gift with the image of his favorite Pokémon
T-shirt, figurine, mug and other plush: there is bound to be a gift representing his favorite creature. Lucky you if it's Pikachu, the game's mascot, since you'll find something original without looking too hard. On the other hand, if the person you want to give this gift to has Tadmorv or Sinistrail as their favorite creature... You will have a little more trouble. Either way, head to specialty stores or online businesses like Amazon, Leboncoin and especially Etsy to find the perfect gift.
If you really can't find it, why not make it yourself by having an official artwork of the Pokémon in question printed on a T-shirt or sticker paper.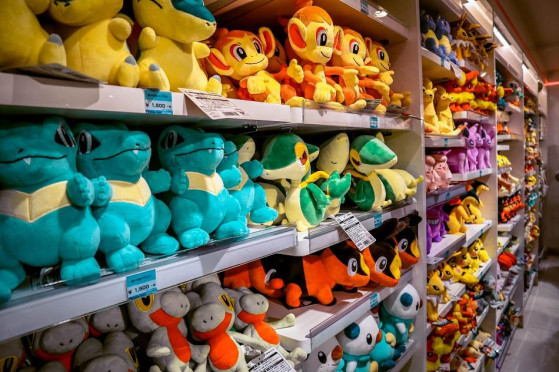 Awesome Pokemon Jewelry
Pendant, bracelet, ring or watch: there are tons of jewelry for adults that are both discreet and sumptuous. The license is so popular that it has already made collaborations with well-known brands like Pandora.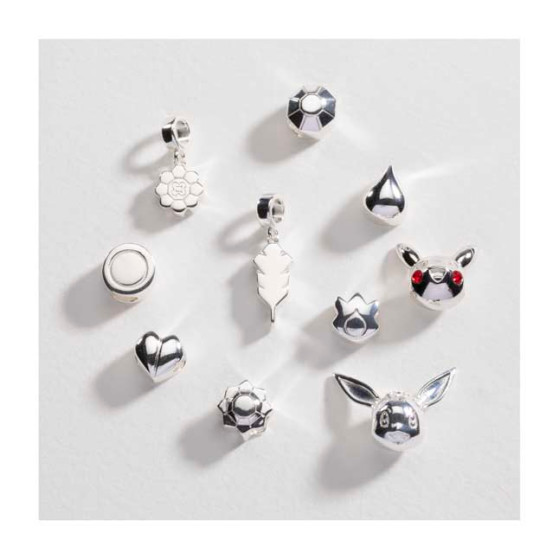 The Pokeball terrarium
For a nice decoration on a desk or a shelf, there are several terrarium colors on Etsy .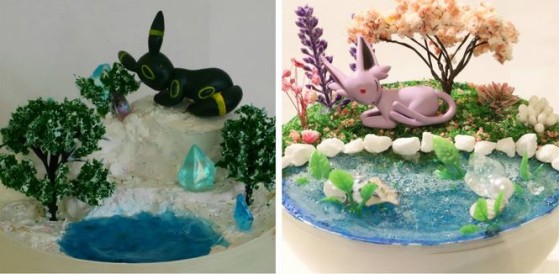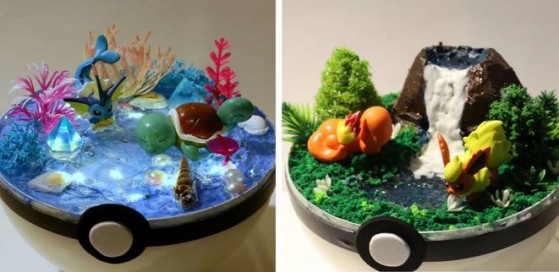 flower pots
Ideal for interior decoration, these handmade flower pots will necessarily please with their originality. The artist LymiaArt offers Bulbizarre, Bulbizarre de Noël Germignon, Granivol and Mystherbe pots. In his shop, you will also find some nice Animal Crossing items.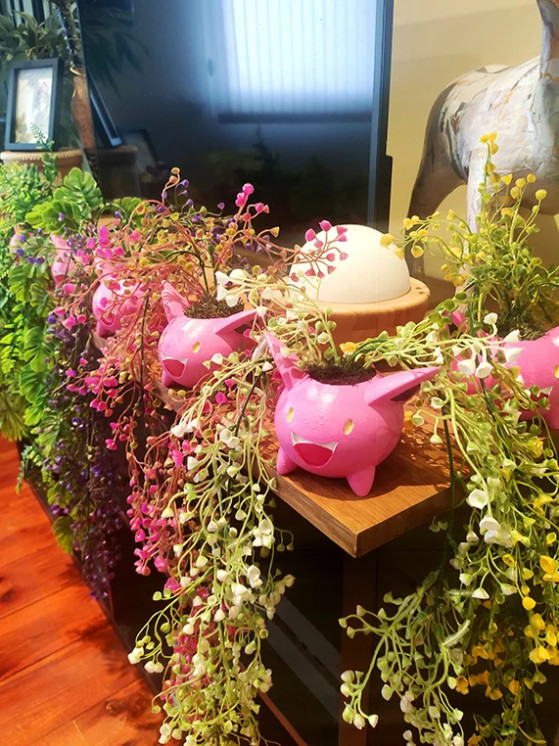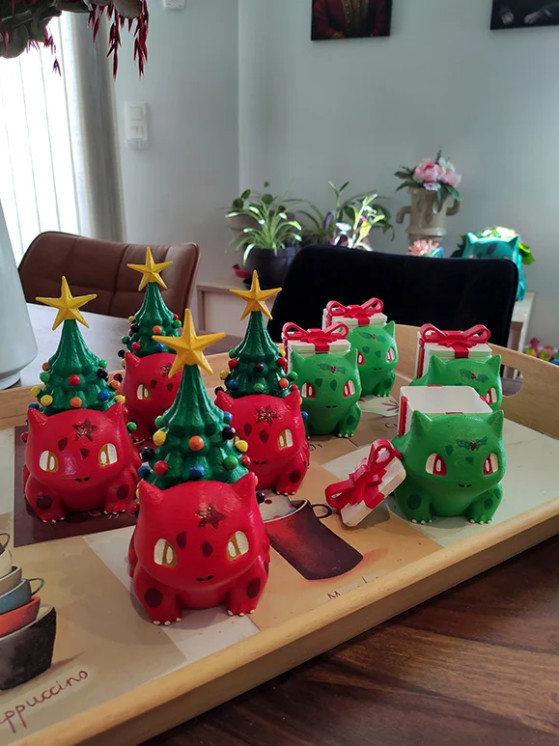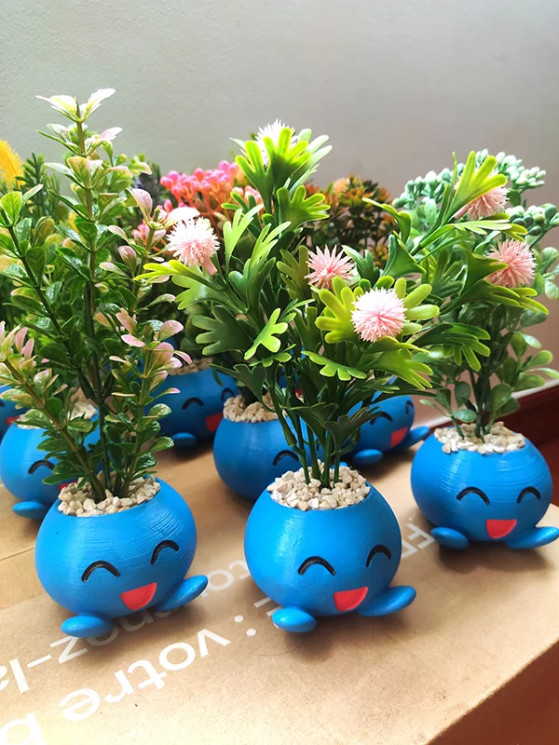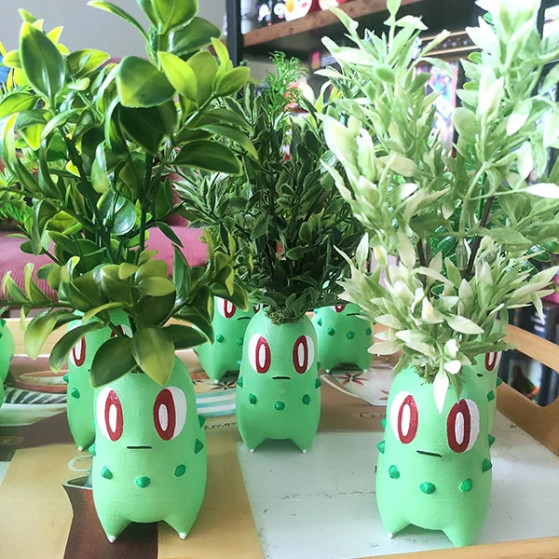 The sublime 3D diorama
For a serious and more than original gift. An artist on Etsy offers, for example, the 3D diorama of the emblematic passage where the player must choose one of Professor Chen's three starters.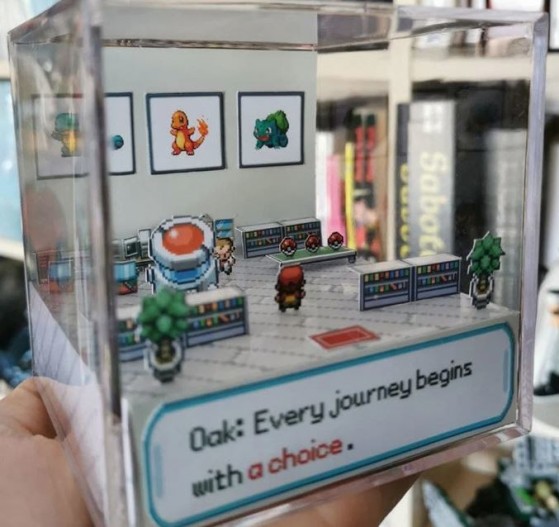 Wooden puzzles from the starters
Charmander, Squirtle or Bulbasaur: these are original wooden puzzles whose pieces are also shaped like Pokémon.
Kanto badges
To make him relive his first adventure on GameBoy or simply the adventures of the anime with Sacha who took many years to recover his 8 badges .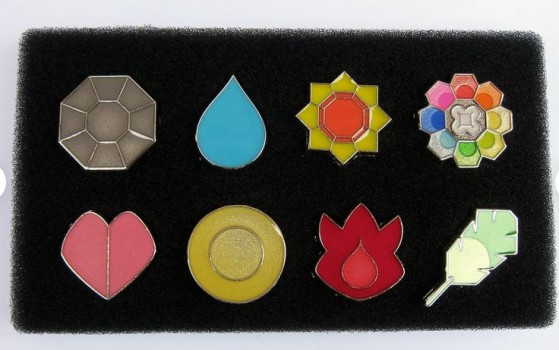 Crystal Pokeballs
Another decorative element that can appeal to young and old alike. The crystal balls light up and reveal the Pokémon of your choice.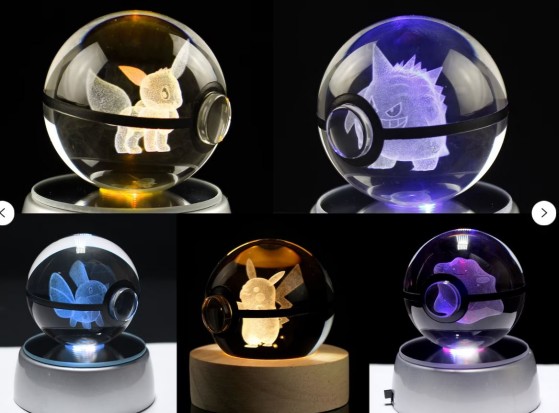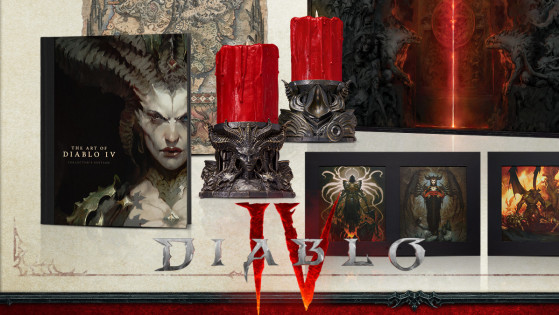 These days it's fashionable to incorporate a nice figurine, helmet or notable accessory into the big AAA collector's editions. But for the Diablo IV release, Blizzard made the strange choice of adding a big satanic candle that may not convince all players.