In an official statement, Blizzard revealed the ins and outs of the first Esport season of World of Warcraft: Shadowlands. This article focuses exclusively on Mythic Dungeon International (MDI) 2021.
Blizzard official press release
We are planning some fantastic changes to the Arena World Championship and Mythic Dungeon International in 2021 to take full advantage of all that Shadowlands has to offer.
Despite a turbulent 2020, the World of Warcraft esports team is thrilled with the community's response to the changes made to both Arena World Championship and Mythic Dungeon International programs. While players explore the realms of the Shadowlands, we will be expanding on what worked in 2020 and offering some fun changes to make 2021 another epic year for World of Warcraft Esports!
Following the continued success of the Mythic Dungeon International (MDI), and with new dungeons in Shadowlands to challenge players, we are removing regional distinctions to create a truly global competition by removing regional distinctions. The MDI in 2021 will consist of two standalone seasons—each concluding in an epic Global Finals—and one-off tournaments, providing players from around the world multiple chances to take home their share of over $750,000 (USD) in prizing!
A global MDI
In 2021, we are separating China into it's own program while players from across the rest of the world will now compete in a distinct global MDI region across two seasons. Each season will consist of four Cups, culminating in a Global Finals. To compete, teams will register for Time Trials, from which the top eight global teams each week advance to an MDI Cup. Teams will earn points based on how well they do, in addition to competing for a share of each Cup's $20,000 (USD) prize pool. At the end of four Cups, the six teams with the most points will advance to the Global Finals. In addition to the top six Global teams, two more will join the Global Finals from a dedicated China MDI season. These eight teams will battle it out for their share of the $300,000 (USD) prize pool and title of MDI Global Champion!
The first MDI 2021 season begins on January 14, and sign-ups are now open, so head over to GameBattles to register!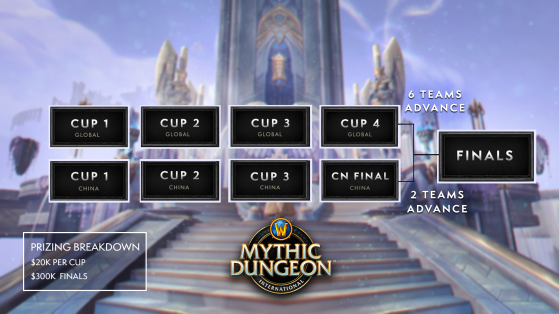 Ponctual Events
Beyond the two MDI seasons, 2021 will feature two one-off tournaments for players to tackle the dungeons of Shadowlands in unique ways. These tournaments will showcase different competitive formats and provide unique new looks on competitive dungeon running. Be on the lookout for more information over the coming months!
New Affix: Prideful
Prideful – The first affix for Shadowlands' first season is Prideful. While the Prideful affix is active, players will overflow with pride as they defeat non-boss enemies, eventually forming a Manifestation of Pride. Upon defeating this Manifestation, players will become greatly empowered, opening new strategies that will help your party defeat the challenges ahead.
New Dungeons
Shadowlands brings eight brand new dungeons for MDI teams to run! Head over to our Shadowlands dungeons article to check out everything you need to know to know about the dungeons in World of Warcraft's newest expansion.
Original content by "Laerezh".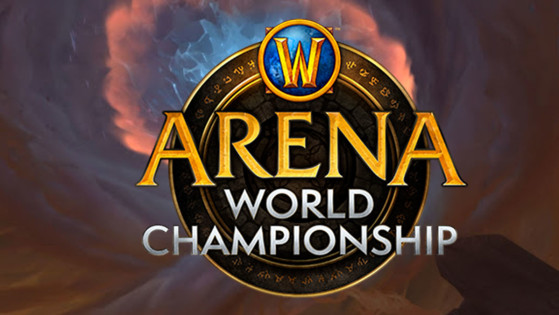 Blizzard has just announced the 2021 World of Warcraft: Shadowlands Arena World Championship. Here's what you need to know.