The third significant update for Genshin Impact is coming soon, and it promises to be packed with new features — including a brand new event.
Here's what we can expect in Version 1.3, which lands on February 3, 2021.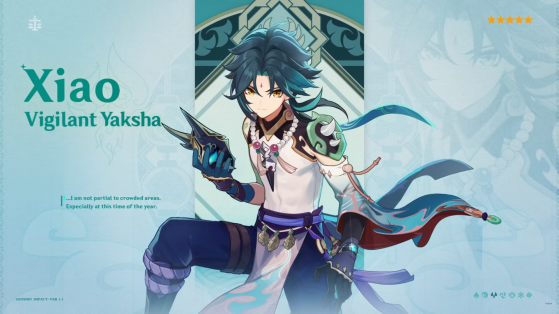 Xiao finally arrives!
We've known for some time that Xiao is heading to Teyvat — in fact, we've already crossed paths with him along our journey in Liyue. He joins alongside the Lantern Rite.
A polearm-wielding 5-star Anemo adeptus, he will come with a brand new Story Quest — titled All that Glitters — for those who have hit Adventure Rank 23. This is tied in to the Lantern Rite, as you'll need to complete this quest before you can actually take part in the event. Unlike other Story Quests, this one will not require a Key to unlock.
However, these requirements are only valid during the Lantern Rite event. Once it's over, you'll need to be AR32 to unlock the Story Quest, and you'll need a Story Key.
During the event, he'll be available as the headliner of the newest banner, Invitation to Mundane Life.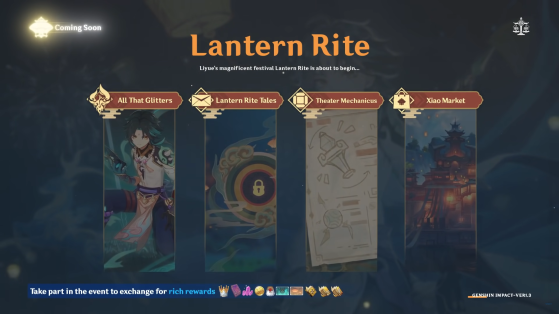 Take part in the Lantern Rite event
As mentioned above, you'll need to have completed Xiao's All that Glitters Story Quest in order to take part in the Lantern Rite event.
Once that's done, there'll be three steps to complete. The first, Lantern Rite Tales, has you complete a quest to raise your "Festive Fever".
By collecting points, you'll unlock the next phase of the event and new items at Xiao Market. You'll also collect Lanterns for the Theater Mechanicus.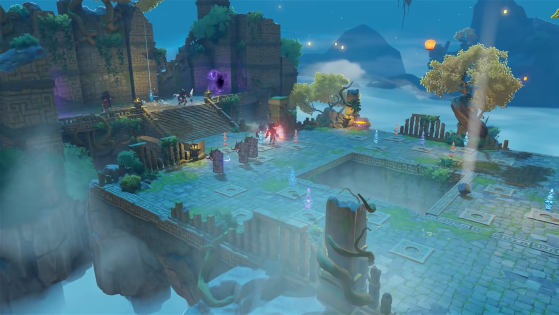 Theater Mechanicus is a new minigame within Genshin Impact, sort of like a tower defense game with elements of chess. Players use the Lanterns they have collected to be able to take on this challenge.
Set up your squad on the map in order to prevent the bad guys — hilichurls and more — from escaping or destroying key objects.
Think of this as like those quests that have you protect a totem or destroy a supply balloon before it reaches a set destination, just on a larger scale. There are also several difficulties — the tougher it is, the more you'll be rewarded.
Be advised, the Elements will be crucial here, so plan accordingly!
Finishing this minigame grants the Peace Talisman, which allows you to buy items from Xiao Market. These will include Books, level-up items, and according to the Chinese livestream, the Crown of Insight for those key Talent level-ups.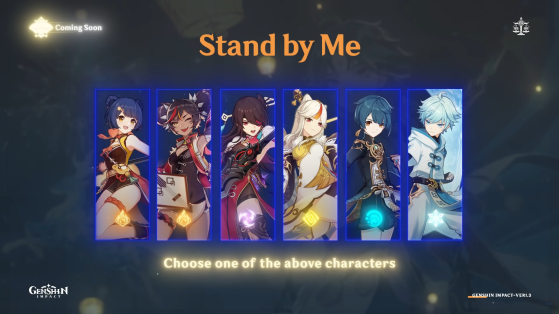 Free Liyue Character with Stand By Me
As well as the Lantern Rite event and all the rewards that go with it, MiHoYo are offering you a free four-star character!
Simply complete the challenges each day to collect your chosen free character at the end. Options include:
Xiangling
Xinyan
Beidou
Ningguang
Xingqiu
Chongyun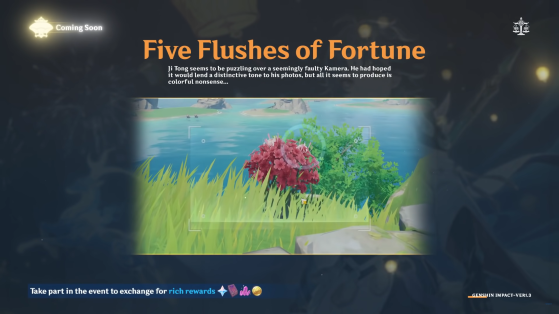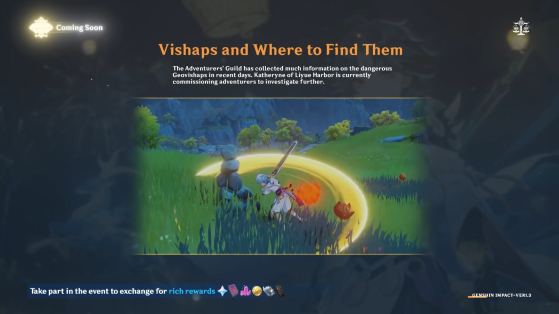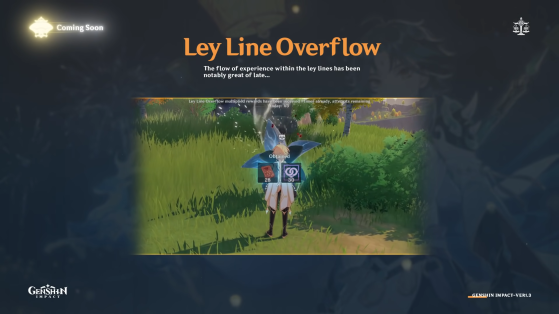 Other Features
Also revealed in the 1.3 trailer were other minor events and quests.
May Fortune Find You: Log in seven times during the event period (February 11-26) to claim ten Intertwined Fates. Not bad for free pulls!
Five Flushes of Fortune: This one has you taking photos each day. Passing them on to Ji Tong in Liyue and he'll give you a photo of his own in return. Collect all five different colours, and you'll get a Fortune Trove.
You can earn up to eight Fortune Troves during the event, which reward the usual Primogems, Hero's Wit, Mystic Enchantment Ore, and Mora.
Vishaps and Where to Find Them is a series of eight special expeditions per day, of which four can be completed. Doing so grants you even more rewards, including Primogems.
You'll also be able to add extra characters to your travels, to better increase your chances at landing the good stuff. If you have friends on your list, you can add one of those too!
Initially, this works like the expeditions you can send characters on for resources. After completing a certain number, you'll be able to take these on yourself. Take down the Geovishaps, and you can earn Talent Level-Up Materials, Weapon Ascension Materials and more.
Ley Line Overflow is the final event, and which offers double the usual rewards from Blossoms three times per day for the duration.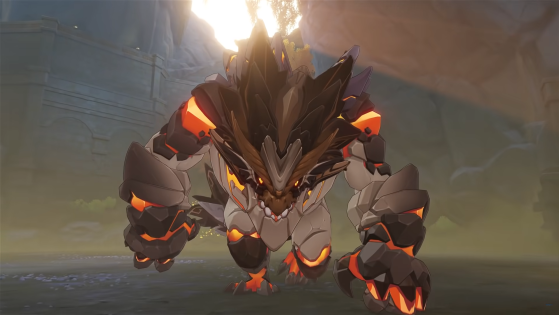 New Boss: Primo Geovishap
This big ol' fella is the latest to join the World Boss crew. Not much has been revealed just yet, but from the looks of the trailer he's going to make for a pretty spicy battle! It appears he can absorb the elements and spit them back at you, so you're going to need plenty of shields and all your wits about you!
Genshin Impact 1.3 Trailer: All That Glitters
You can also check out the Genshin Impact 1.3 Special Program, which offers a deep dive into Xiao's abilities and what else we can expect on February 3! 
This unique, web-based event in Genshin Impact has you running your own little Slime Paradise, with Primogems, Mora and more to be earned!