Pokémon Legends: Arceus will take players back in time, unfolding in a bye-gone era seemingly inspired by a feudal Japan or medieval setting. The game promises an open world, akin to the recent Legend of Zelda titles, and is set for a January 28, 2022 release!
Going back in time means losing technology, and players will be using wooden PokéBalls.
This game will be set in Sinnoh, however, matching the next games of Pokémon Brilliant Diamond and Pokémon Shining Pearl which are in a more modern version of the region.
However, the game takes a mixture of previous generations, with the Starter selection being a mix of Gen 2, Gen 5, and Gen 7; Cyndaquil, Oshawatt, and Rowlett. None of these Pokémon are native to Sinnoh, so maybe this will be explained in the story.
For now, it is ready for preorder, ahead of its release next year!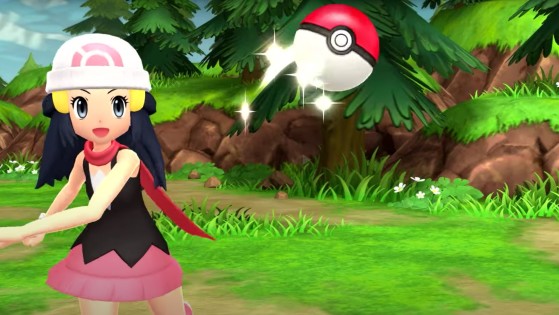 Pokémon Brilliant Diamond and Pokémon Shining Pearl release date announced, ready for preorder
Months after their initial announcement, the Pokémon Diamond and Pokémon Pearl remakes are available to preorder, ahead of their release later this year.