Images Courtesy of Square Enix
After months since the announcement, the Final Fantasy XIV team put an end to the questions today with an update of the official Endwalker website. Planned to be released before Endwalker, the Cross Data Center Travel System is now planned to come with Patch 6.0 for Endwalker.
The Cross Data Center Travel System is designed for players from Data Centers that are actuelly separated to be able to play together just like you can do on the World visit system that is currently available.
"For the first time ever, adventurers will be able to visit Worlds on other data centers, and form parties and enter duties with friends!"
From what the special site tells us, the players should be able to use the same options as they currently do with the server visits but many questions are still left without an answer just yet like:
Will players be able to use the Party Finders groups from other data centers? That would be a very big increase in number of groups and would be a very nice addition.

Will it be possible to use the Market Board from the other data center to buy items?

Will it be available right at Endwalker's release?
We don't know anything about these points just yet but we might just get the answer soon during the 67th Producer Live letter. If you miss the Live Letter's planning and where to watch it, feel free to check out our dedicated article right here.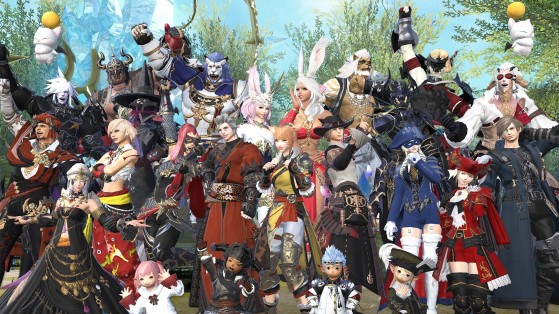 Many changes are to be expected with Endwalker, both with the classes and the already existing features. The new eight-player raid tier "Pandemonium" will also be introduced with the expansion.
While waiting for the release of this major game update which will introduce the new Reaper and Sage classes, you can take advantage of our many guides on the content already available here.
Our portal will also be updated as soon as possible with the latest information on Endwalker ahead of its release and plenty of content starting November 19th.