The Moogle Treasure Trove is back in Final Fantasy XIV with a brand new edition lasting until the release of Enwalker: The Hunt for Lore. During this new season, players will have one month to collect a maximum of Irregular Tomestones of Lore and exchange them for exclusive rewards such as the InfernoJacket — an item that was unlocked following the collaboration of the blue mages of a previous event —.
Many mounts from Beast Tribes and even a haircut straight from the pvp warfields will be available.
FFXIV Moogle Treasure Trove Hunt for Lore Event Period
Players will be able to start the event and collect their first Irregular Tomestones of Lore starting Tuesday, October 19, and will have until Endwalker's release on November 19 to collect as many as possible.

Irregular Tomestones of Lore can only be obtained during the duration of the event but can still be spent later, as item exchange will be available until the release of Update 6.1 scheduled for 2022.
Among the collest rewards players will be able to get:
The Inferno jacket which is an exclusive outfit that may not be available for a long time after this event.

The Jade Stoa and Nidhogg Extremes' mounts.

Coupons of 50,000 Gold Saucer points that can be very interesting if you are looking to obtain mounts or costumes in this area.

Mount Speed Boost Maps.
The event will be in place until the next expansion is released and is therefore a good way for new players to collect a lot of rewards before new content arrives.
Many changes are to be expected with Endwalker, both with the classes and the already existing features. The new eight-player raid tier "Pandemonium" will also be introduced with the expansion.
While waiting for the release of this major game update which will introduce the new Reaper and Sage classes, you can take advantage of our many guides on the content already available here.
Our portal will also be updated as soon as possible with the latest information on Endwalker ahead of its release and plenty of content starting November 19th.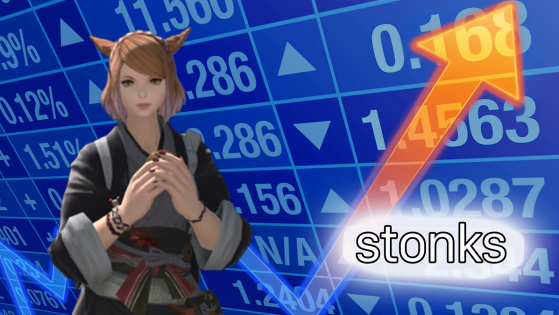 If you're looking to get rich in Final Fantasy XIV this guide will help you farm around a million gil every week in just a few steps.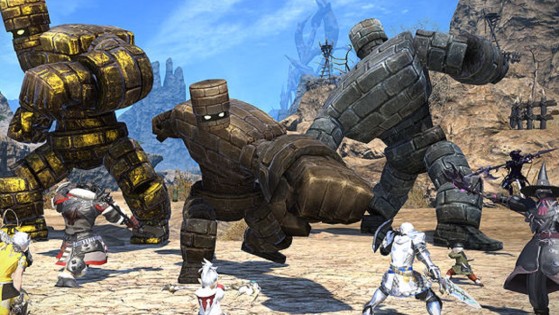 Dragon Quest fans, your time has come with the comeback of the Collaborative Event with Final Fantasy XIV. The event will include exclusive rewards like the King Slime Crown, the Wind-up Brickman minion or the Thug's Mug. Check out all about the FF14 event here.