Coming hot on the heels of PTR server deployment for New World, community members have been digging into the game to try and spot new features and additions that could make it to the live game following testing.
One such addition that caught our eye is a buff to Sprint Speed when travelling on roads. 
According to the PTR, players will move 10% faster in this way -- not a mind-blowing buff, and certainly not to the level of the Haste Elixir we can get in PvP. However, it's better than nothing, and shows that Amazon are at least looking at ways to improve the travelling experience.
With nearly 5,200 upvotes on Reddit, it's proving that this is something the developers definitely need to address. Travelling is slow, and you can very quickly run out of Azoth when fast travelling between towns -- meaning you need to run a whole lot. 
Players have been crying out for mounts since release, but given the dynamics surrounding resource farming and open-world PvP, it's not likely these are coming to the game anytime soon. As such, players would have to make do with this small bonus.
Nonetheless, not everything that is seen on the PTR will see the light of day on live servers, so this addition should be taken with a pinch of salt until Amazon confirm or deny it. Given the popularity of the Reddit thread though, this could be more likely than not.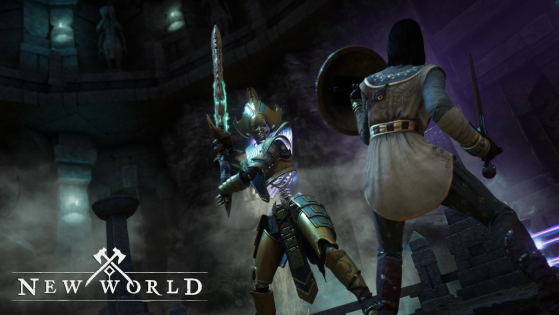 Update 1.0.5 is now live in New World, bringing a raft of balance changes, bugfixes and upgrade. Among them are fixes for the Life Staff's Orb of Protection AoE and the Resilient perk being utterly broken.