Anyone who purchases Pokémon Legends: Arceus before May 9, 2022 will get a pretty sizeable bonus to aid in their Hisui adventure.
Make sure you claim the 30 Heavy Balls before the code becomes invalid!
Where can I find my promotional reward code?
If you bought the digital version of the game from the Nintendo eShop, you'll receive a single-use code via the email address associated with your Nintendo account.
Make sure to check your Spam folder if you don't immediately see it. The email should in your mailbox, with the subject header "Code issued for Pokémon Legends: Arceus".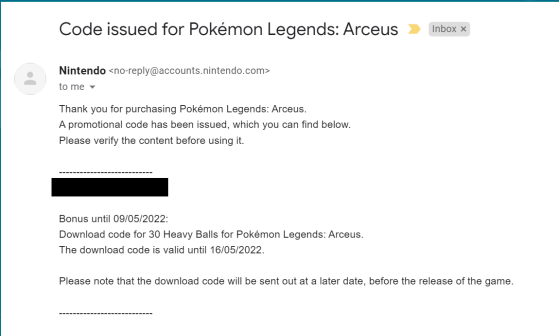 You'll have to enter the code directly in-game, not via the eShop.
Open the Main Menu with the Up D-pad key

Press ZR to access the "Communication" tab then select "Mystery Gifts"

Select "Get with Code/Password"
The internet connection will be established and you will be able to enter your 16-digit code.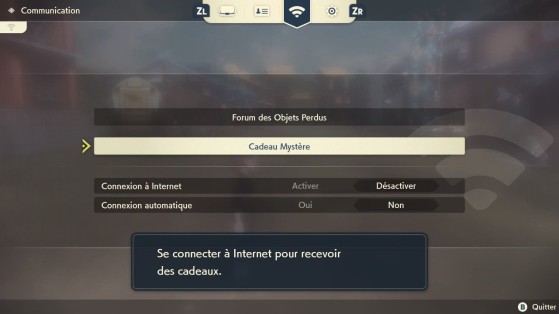 Once accepted, 30 Heavy Balls will be added to the item chest.
The code is only valid until May 16, 2022, so make sure you claim before then.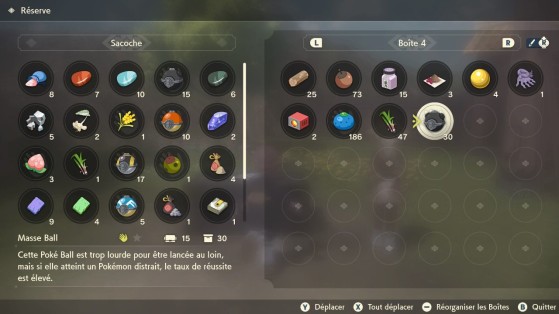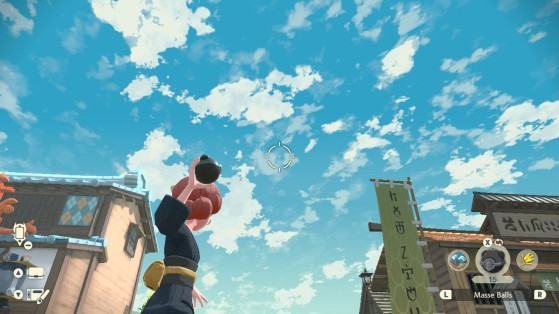 Also note that this purchase bonus is different from the pre-order bonuses (such as the Garchomp outfit), or bonuses linked to game saves from other Switch Pokémon games (such as the Pikachu and Eevee Masks).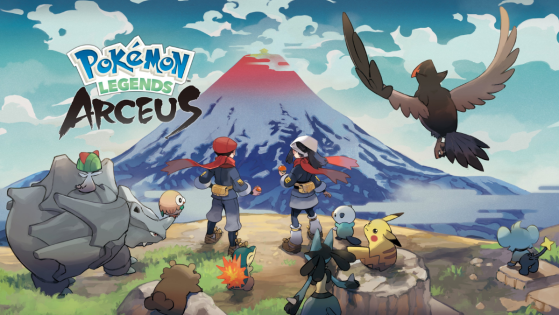 A question many players have asked in the run up to the release of Pokémon Legends: Arceus is whether or not there are multiplayer options.