The second part of the 2.5 update is available and it is an opportunity for Genshin Impact players to find Raiden, Sara and Kokomi in rerun banners but also to discover new events like the one we are going to talk about today today.
How to participate in the Of Drink A-Dreaming event in Genshin Impact
To participate in the event you will first need to head to Mondstadt and talk to Luka to participate in the Bartender Academy Week and here's the requirements:
Adventure Rank 28 or above

Complete Archon Quest Interlude Chapter: Act I - "The Crane Returns on the Wind"

And complete Eula's Story Quest "Aphros Delos Chapter: Act I - The Spindrift Shall Never Return to the Sea"

*During the event, the Adventure Rank required to unlock "Aphros Delos Chapter: Act I - The Spindrift Shall Never Return to the Sea" will be adjusted to 28, and the Story Quest will not require a Story Key to unlock.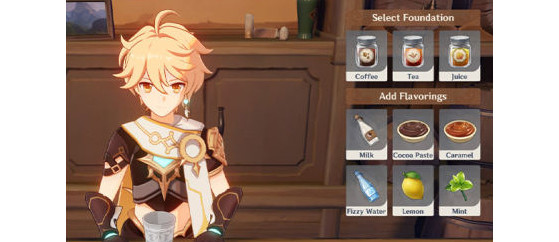 During the event, you will have a multitude of recipes to make. To do this, you can follow the advice in the dedicated section that you will find in the archives or simply by testing the recipes yourself by choosing the ingredients, but be careful, you still have to satisfy your customers first and foremost.
Bar stories
During the first three days, you will meet emblematic characters of the game that you will have to satisfy by offering them the drink they prefer. By serving them, it will also be possible to listen to their stories. Quests will also be offered to you precisely related to these famous characters as you can see in the image with Kaeya and Rosalia.

The bartender's challenge
Here we are on the fourth day and if you have finished the anecdotes, the challenge of the bartender is unlocked, but what to do in this second part? That's what we're going to see.
First, talk to Charles in the tavern to gain access. He will thus offer you four challenges during which you will have to prepare drinks for the customers who will arrive one after the other, but you will have to pay attention to the time. The more customers you satisfy, the higher your score will be. In the event of failure due to a too long waiting time, you will not be awarded points. In addition, some customers arrive at the same time, you will be able to see each order by clicking on their portraits.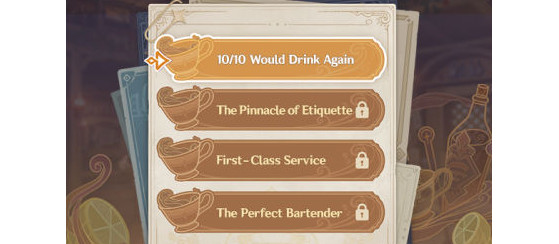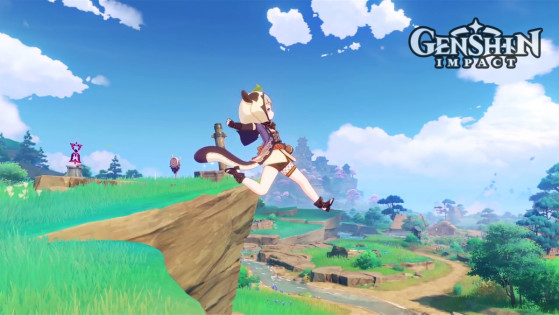 If you're looking to upgrade your Sayu here is the complete list of the materials you'll have to farm to Ascend the Anemo Ninja and her talents.