Available since May 17 in early access , V Rising is already making a lot of noise. Although it is an indie game, it has managed to rise to the top of the charts around the world, and especially to make a place for itself in the overcrowded genre that is survival. The latter was upset last year by Valheim, whose atmosphere is strongly inspired by Norse mythology. Like this video game nugget that has reinvented the codes of the survival/sandbox game, there is V Rising, which immerses you in a vast open world, in the shoes of a vampire whose wish is to expand his empire.
A formula that has won over thousands of players around the world, and which has exploded the rankings on Steam!
The recipe for success
Since Twilight, the vampires always seduce and do not seem to have lost in popularity, the success of V Rising proves it to us. Upon its release, its survival/sanbox gameplay as well as its epic battles caught the attention of many players and streamers around the world, thus propelling it to the top of the charts. At Steam in particular , V Rising took the lead in the ranking of the best-selling games of the week from May 16 to 22, ahead of Elden Ring, The Forest, Arma Reforger (released the same day) or even FIFA 22. Stunlock Studios celebrated recently sold 500,000 copies, thus confirming an explosive start for their video game production, released in early access only.
Yesterday, V Rising set a new record by registering 150,000 simultaneous players , around 9 p.m. Knowing that just three days ago, the player record on the game was just over 46,000 . The number of vampires connected simultaneously on V Rising has tripled in a very short period of time!
In the footsteps of Valheim
Not only is the survival/sanbox gameplay of the two games quite similar, but so is their success. Remember, just over a year ago , the Viking culture-inspired game was a phenomenal hit upon release. In just 17 days, Valheim had sold over 3 million copies, an outstanding performance described by the game's developers as "the fastest and most powerful Viking invasion ever witnessed" .
The peak concurrent player count for Valheim had been 160,000 Nordic Warriors , two weeks after release. Like what, this type of survival game seems to be popular, and attracts teams of players from all over the world. V Rising still has a bit of a way to go before it overtakes genre giant Valheim, but there's no doubt that the production has a great future ahead of it!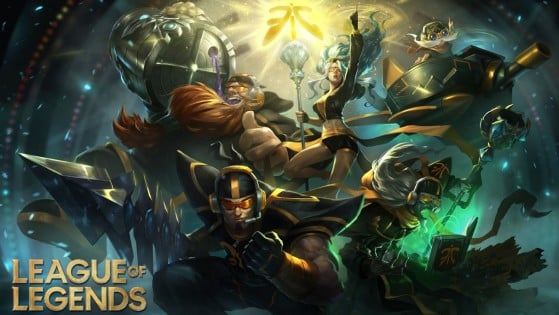 League of Legends does not have the reputation of being a game for pleasant encounters. Competition puts players under constant stress, and their diplomatic skills are usually nil. Nevertheless, this former Fnatic player showed great kindness to a mate.