The month of June 2022 was indeed marked by the release of version 1.19 of Minecraft with the Wild Update. On the program for this one, a lot of new features with, among other things, new mobs like the Allay, the Warden or the frogs, but also new biomes through the Deep Dark and the mangrove swamps.
Nevertheless, despite the deployment of this update, certain aspects still need to be modified for a better gaming experience and above all to obtain a significant quality of life , and for the past few weeks, the developers have been working to improve the chat in -game. But before announcing the new features through pre-release 3 of version 1.19.1 of the cubic title, Mojang Studios took the opportunity to pay tribute to Technoblade , who died of cancer last week...
Mojang Studios pays homage to Technoblade
In the video game industry, there are sometimes players who mark the history of these, and Technoblade was probably among the most famous and most talented and respected players in Minecraft , and had been for years. Unfortunately, the latter died of cancer, and if the entire community of the cubic title paid tribute to him, the developers of Mojang Studios did the same through the publication of the pre-release 3.
Before we jump into today's pre-release, we'd like to take a moment to dedicate a few thoughts to someone who, over the years, has had an incredible impact on the Minecraft community and touched the lives of many. of people. Technoblade has become synonymous with a source of good - a force for good that time and time again has made many people happy and someone we are proud to have as part of our giant family.
Minecraft is his community, which is why it's no surprise that so many of us are mourning his loss, with tributes and love pouring in from around the world. On behalf of the Java team - thank you Technoblade for the memories, for all the fun and the laughs. We will miss you greatly. Our thoughts go out to your family and friends.
Minecraft Version 1.19.1 Pre-Release 3 Patch Note
Regarding version 1.19.1: we still have a number of fixes in the works, and we are planning another preview in the near future. After that, once everything is tested and verified, we will aim for a release candidate.
Changes in pre-release 3 of version 1.19.1
The chat scroll bar has been moved to the right of the chat window.

System messages are now displayed with a gray color indicator.
Technical changes in pre-release 3 of version 1.19.1
Custom servers can set their own autocomplete options for regular chat via a new network packet.

The player list in the Social Interactions screen now places entries from players who have received recent messages at the top of the list.

The msg_command chat type has been split into msg_command_incoming and msg_command_outgoing.

The team_name chat type parameter has been renamed to target.
- This chat type parameter is now used by msg_command_outgoing.
Bug fixes through pre-release 3 of version 1.19.1
MC-253182 – Second instance of a reflexive pronoun is used incorrectly in "gui.abuseReport.reason.self_harm_or_suicide.description" string.

MC-253214 - Tooltips shift in some cases

MC-253223 – A preposition is used incorrectly in the string "gui.abuseReport.reason.terrorism_or_violent_extremism.description".

MC-253496 - /execute as run say account to report system

MC-253742 - Chat scroll bar overlaps colored indicators used to show message trust status

MC-253773 - Whispers appear as modified by server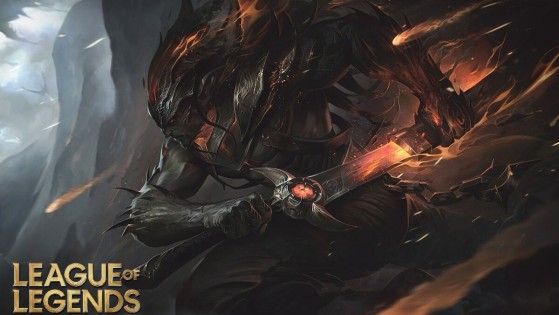 A question was asked on a social network: do you ban a particular champion, or do you adapt according to your previous experiences? The response was unequivocal, and ultimately not very surprising. To analyse.