For several months now, some players within the Minecraft community have been annoyed by the behavior and statements of the developers at Mojang Studios. But then why? Well it seems that the latter do not really keep their promises as to the various announcements that they have been able to make over the past few months, with in particular the announcement of content that was to appear in the cubic game but which in reality have never seen the light of day.
As a result, Agnes Larsson, the game director of Minecraft, has made some statements and promises to rectify the situation.
Minecraft devs make promises for the future
As the saying goes, better late than never, and the latter fits perfectly with the latest statements from Agnes Larsson. It was indeed during a Minecraft Now event that took place last week that it wanted to recognize the mistakes made by the studio. She soberly declared that it was important to learn from them in order to learn from them and thus not start again in the future.
When you make mistakes, it's important to learn from them. We want to create dreams, show new things: if we give people hope, it's important to satisfy them.
As a reminder, version 1.19 of Minecraft was to contain a highly anticipated element of the players, the famous fireflies, but that's not all since the birch forests were also to appear in the title of Mojang.
Minecraft gives us an appointment in October!
Following this Mea Culpa, the director made a nice announcement for Minecraft players: the month of October, and more precisely the date of the 15th, will mark the annual Minecraft Live . And good news, it seems that the developers have been briefed since we will only be entitled to presentations of features that will be at an advanced stage in the development process.
In addition, we may have the reveal of the next big update of the game, but also news of Minecraft Legends. Whatever happens, we will of course keep you informed of everything that has been said.
In the meantime, you can still embark on the wonderful adventure that is the game and discover all the new features available since this summer thanks to the Wild Update . As a reminder, this one has new biomes with that of the mangrove swamps as well as that of the Deep Dark and the ancient cities. Beware, a Warden may not be far away.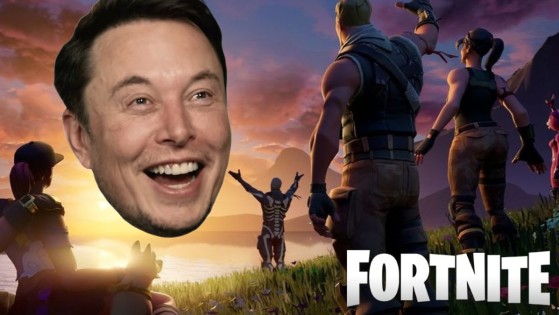 The most famous billionaire on the planet would he have set his sights on Epic Games, after the failure of negotiations to buy Twitter? Fortnite fans strongly believe in it! It's time to take stock of the rumors in vogue.